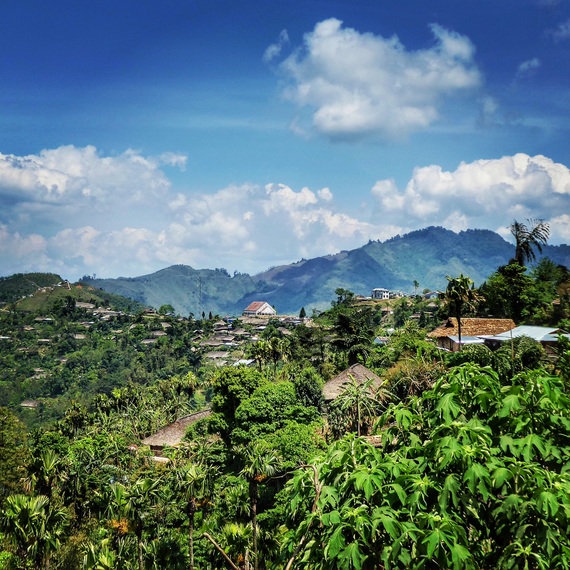 Photo Credit: Anna Phipps
When most people think of India they imagine famous iconic sights like the Taj Mahal, forts and palaces of Rajasthan and chaotic cities.
There's no denying that India is one of the world's most exotic, most fascinating and most captivating travel destinations but for the many visitors to India who whizz through the same busy clichéd tourist spots also encounter dirt, chaos, scams and hassle from tourist touts that but a damper on the experience.
But India has so much more to offer and North East India, home to some of the most intriguing tribal people, rare wildlife and stunning scenery in India, is totally different.
You've probably not heard of North East India but here's why you need to add it to your bucket list.
The remote, unexplored, tribal region of North East India, tucked away in between Bangladesh, Tibet, Bhutan and Myanmar, consists of 7 sister states - Assam, Meghalaya, Nagaland, Arunachal Pradesh, Manipur, Mizoram and Tripura which all have different cultures, tribes, languages, food and scenery that are just heaven for intrepid explorers!
North East India is a world away from the chaos of Delhi and other tourist clichés and hassles might expect when you think of India. Swap chaotic cities for serene villages perched in the mountains and dusty deserts for lush jungles, waterfalls, green fields and soaring Himalayan peaks, swap stray dogs and cows for encounters with rare and endangered birds and wildlife and swap tourist touts and scams for the chance to meet genuine and fascinating tribal people who still live a way of life so different from our own.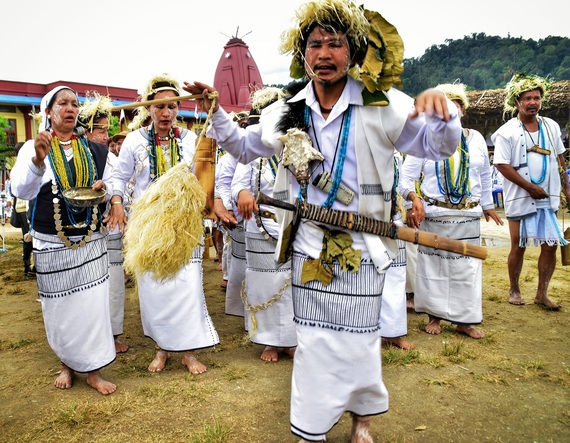 Photo Credit: Anna Phipps
Unexplored and Unspoilt North East India
Nowadays, it can be pretty hard to really 'get off the beaten track' but North East India is still totally authentic. The region has only just started to open up to tourism as restrictions on travel and permit requirements are becoming more relaxed but remains blissfully untouched by tourism and is arguably one of the most incredible and unexplored places on earth.
In fact some parts of the mountains in Arunachal Pradesh have not even been mapped! There aren't many places in the world with blank spaces on the map, where people have hardly any idea that the modern world exists, where creatures have yet to be named and mountains yet to be climbed but North East India is still totally off the beaten track. It's an amazing feeling to go somewhere hardly anyone else has gone but you'll need to go now before everyone else does!
Off the beaten track means what it says on the tin, so yes, this means that traveling here can be a bit bumpy and there's no luxury hotels but if an adventure is what you're after than North East India is the place to come!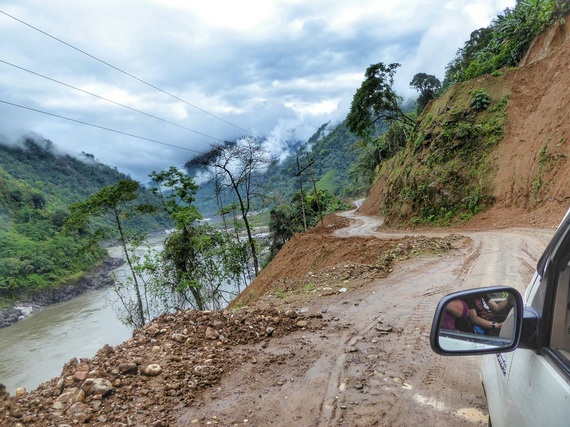 Photo Credit: Anna Phipps
From the snow capped peaks of the soaring Himalayan mountains in Arunachal Pradesh, to the grassy plains of Assam and the steamy forests and majestic waterfalls of Meghalaya - North East India is home to some of the most stunning, diverse and unspoilt scenery in India.
Because the region is so unspoilt and unexplored North East India is a refuge to many rare and endangered animals and there are many fantastic UNESCO listed national parks where animal lovers can take safaris and witness exotic animals in their natural habitat.
One that you can't miss is Kaziranga National Park in Assam where close up sightings of engaged one horned rhinos are pretty much guaranteed (even the Duke and Duchess of Cambridge visited here on their India tour!)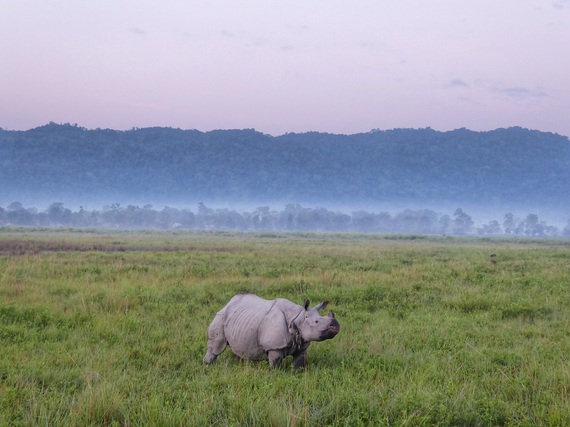 Photo Credit: Anna Phipps
Fascinating tribal people
North East India is one of the most culturally diverse areas of the world and has been cut off from the rest of the world for ages so it's one of the rare places in the world where you can meet authentic tribal people who live a completely different way of life, even in this modern age.
The region is home to over 200 tribes including unique, fascinating tribes like the opium smoking, head hunter tribes in Nagaland (Don't worry, they don't practise head hunting anymore and I returned with all my body parts!) and the facially tattooed, sun and moon worshipping Apatani tribe in Ziro Valley, Arunachal Pradesh.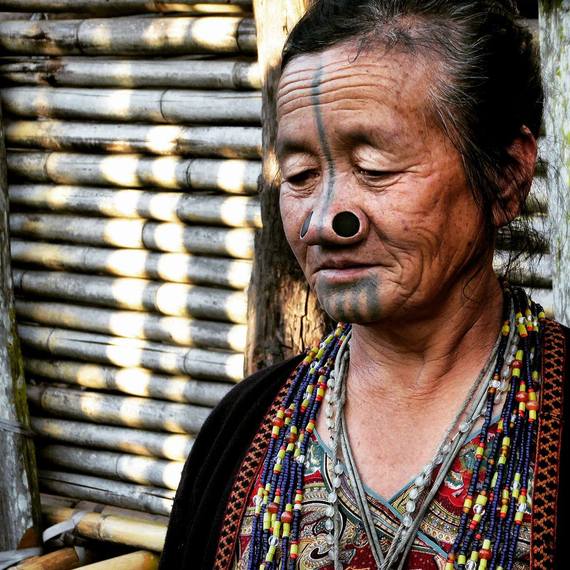 Photo Credit: Anna Phipps
It's fascinating and to meet the tribal people and find out about their way of life but it's best to take a tour with a local guide if you want to be made to feel welcome, to be able to enter their houses and to really understand about their way of life.
One of the best ways to experience the vibrant and unique cultures of North East India's intriguing tribal people is through one of the many amazing tribal festivals. Witnessing the riot of colour, music and dance and even some sacrifices and unique rituals of a traditional tribal festival in North East India is a fascinating experience.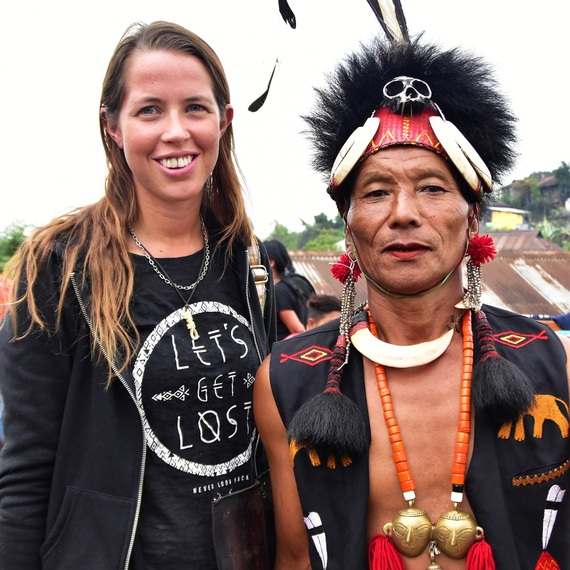 Photo Credit: Anna Phipps
Some parts of the mountainous state of Arunachal Pradesh actually used to be part of Tibet so you don't need to visit Tibet to experience the beautiful Tibetan culture.
Visit the remote Tawang region where colourful Tibetan prayer flags flutter over the peaceful valleys and you can experience the enchanting, serene and colourful Tibetan culture and religion carrying on peacefully in the historic monasteries, prayer wheels and stupas and enjoy delicious and authentic Tibetan food like momos and thukpas.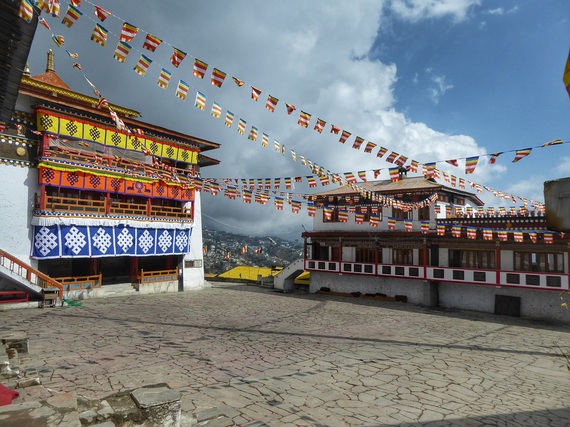 Photo Credit: Anna Phipps
Hassle free North East India
If the horror stories of dirt, hassle and chaos put you off visiting India at all then exploring North East India offers you the chance to experience a totally different side to India. This region is just so different that sometimes I could hardly believe I was actually even in India - the scenery, the food, the people, the culture, the language everything is different.
Even though a lack of infrastructure makes traveling here a little bumpy and slow moving at times (and difficult to do without an experienced local tour guide) I found North East India a welcome escape from the chaos and hassle that you get in the more touristy parts of India, I felt totally safe as a female traveller in India, no one tried to cheat me or touch me or even sell me anything and the people of North East India where some of the friendliest and most genuine people I've ever met on my travels.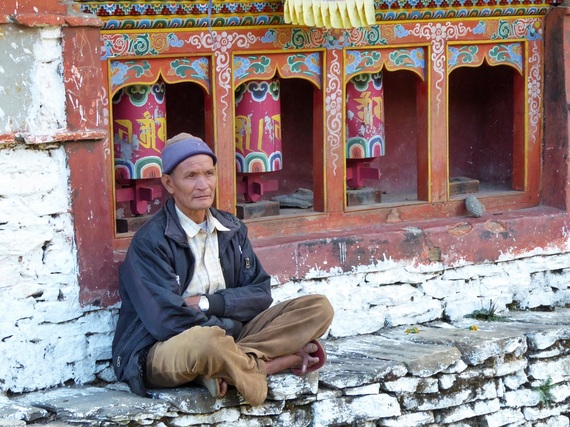 Photo Credit: Anna Phipps
Tips for visiting North East India
Traveling in such off the beaten track places off course comes with some challenges, North East India is very unspoilt and also undeveloped. Some states, like Assam and Meghalaya, have better infrastructure and are easier to travel than others.
But some states have very little infrastructure, public transport and tourist facilities that means that traveling in places like Arunachal Pradesh and Nagaland independently can be quite difficult so I was glad I used a great local tour company called Holiday Scout. Arunachal Pradesh also requires a special permit which is easily obtained through a tour guide but hard to obtain as an independent traveller.
But North East India is an amazing and unique destination that's totally worth the extra effort, after all isn't that the meaning of 'off the beaten track!'
And go soon!
The word is getting out about North East India and unsurprisingly its popularity is growing and the region is quickly becoming India's hottest new destination so to if you want to witness this region so blissfully untouched by tourism (so far) then you'll have to visit soon!
To make planning your trip easier check out my blog for more Tips for Traveling in North East India and more posts on North East India first.