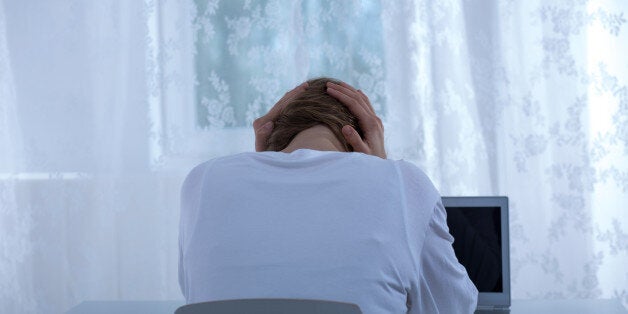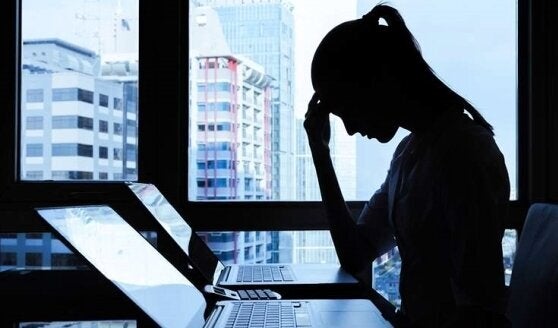 If you've ever worked in any school, in any capacity, you will probably have been warned about certain parents.
They are the kind who will always question your competency and your professional judgement. They might insult you. They could be racist, sexist or homophobic. They may threaten you. They might make serious allegations about you. And now, they can do all of this online.
According to NASUWT, teacher abuse which is perpetrated by parents and carers is happening increasingly: in 2016, over half of teachers reported they had been victims of online abuse by parents, compared to 40% in 2015.
Given the development of social media, there arise more opportunities for such abuse to occur, with teachers often discovering videos or photographs of themselves published on various public platforms. On local community pages on Facebook and in the comment sections of local newspapers, abuse will reach a far wider audience than material previously posted on websites such as Rate My Teacher. Now, people don't even have to seek out defamatory comments.
It is in such spaces that parental pitchforking occurs: people start "liking" the comments, jumping in with their toxic twopenneth about whether they too have always thought a teacher was a sex offender, is "just a bitch", has it in for children (but particularly their child) is plain old "shit", or, in the case of one poor teacher, had apparently been encouraging someone's daughter to get an eating disorder. (Translation: A PE teacher suggested a healthier choice at lunch.)
The trouble is, often such abuse arrives, ostensibly, as a complaint about a teacher. 70% of NASUWT teachers receiving abuse from parents reported it manifested itself as allegations about their performance. Complaints and abuse should be two discrete issues but the lines are becoming increasingly blurred. Accusations, with various levels of validity (but mostly varying levels of ridiculousness) against teachers are becoming more frequent.
What is concerning is how many schools take seriously the grievances of these abusive parents. Teachers are guilty unless investigated innocent. I have had many hushed corridor conversations with distressed staff where they have been called into a meeting to explain themselves over something they did not even do or, worse, something over which they could never have had any control. Too often, the investigation feels like victim-blaming so teachers are too fearful and ashamed to report it.
Of course, schools now expect more active involvement and partnership from parents. So in turn, the "otherness" we saw in the past about "what happens in school" has been replaced with a culture where parents feel, rightly, that they are stakeholders in their child's education. Therefore we should expect that they should take things personally when they go wrong. As expectations of what every child must achieve increase and with increasing marketisation of education, parents may see themselves as customers and the service must be top class. And the sort of teachers who can't provide it should be exposed and "weeded out". Shouldn't they?
Sadly, complaints about what goes on in a classroom often reveal more about the school's management and support structure than any single individual: a lone teacher in a GCSE class of 36 students "doesn't help me". An NQT "can't control the class". When an individual is confronted with incompetency complaints, it causes them to feel shaken and anxious - ironically making them feel incompetent. This cycle is one which takes many teachers down.
I have worked with some fantastic heads whom I have seen take a stand against spurious claims and perceived slights. They have stood up for their staff and the result has been that those who seek to cause trouble have thought twice about doing so. Unfortunately, the more we grant an audience to parents who want to cause trouble or, worryingly, as many choose to put it: "have a confrontation", the less it helps the case and reputation of reasonable parents who are trying to speak to leaders about genuine and valid concerns, such as bullying.
I was concerned to see a recent letter doing the rounds on social media from a local school who explained that there had been an issue with some parents arriving at school drunk. They will not be the only school with this problem.
Perhaps in light of such issues, another local primary school announced a change to policy- no longer will parents be allowed to walk into school or the classroom to have access to teachers either before or after school. If you have a complaint or query, this must be by appointment via the school office where a formal meeting will be set up.
Online anger ensued: "Who do they think they are stopping us from having our say!", "I've always been able to walk up to the teachers and say what I want!", "It wasn't like this a few years ago..."
No, quite right. It wasn't.
So now we need to change things to protect staff who are vulnerable to all manner of damaging allegations and abuse which cause detriment to career and confidence.
Because when we have a situation where over half of teachers have been abused online, it is almost as if we are telling teachers it is par for the course to be abused. And that's how some teachers feel: a third of surveyed teachers who were abused didn't report it because they felt nothing would be done.
We know that heads are well aware of these issues: this month, over half of head teachers who responded to a survey by schools management service The Key admitted that parents' online behaviour is problematic. 15% had themselves suffered.
So the answer is clear: schools must re-discover a backbone when it comes to supporting their staff. There must exist explicit school policies, stating that if you are judged to be making unfounded malicious complaints, or worse, taking complaints/allegations into a public sphere and naming a teacher online, steps will be taken and these could result in police being called and your child will being no longer welcome at the school. Harsh? I imagine it's harsh to be named as a likely paedophile in front of your neighbours. Staff need protection.
What would happen in your own school if someone started writing to or about you online? If you don't have any such policy in your school, please contact your union rep and have a meeting about developing one, before this happens to someone again. This is particularly the case if you work in a primary school where parents have direct access to you and your classroom. Similarly, if you teach in your local community and know people outside of school who are also parents, then it would be only too easy for any allegations or comments to cause trouble in your personal life. Because teaching is hard. Your job is to worry about what is going to happen with your students, not worry about what will happen to you. Your school's duty of care does not apply only to the pupils.
At the bottom of the online newspaper article about a school's Ofsted inspection, there grew a slew of "liked" replies about the salad-evangelist PE teacher, before someone reflecting upon the comments, wrote: "Who'd be a teacher nowadays?"
That got a lot of likes too.