While news can move fast within the London fashion scene, it appears it moves even faster between the touch screens of the techies (maybe even faster than Azzedine Alaïa arrives on the set of Gossip Girl).
A lot can change in the space of a year, and for me, that means the transition into all things digital. I'm learning plenty in the digital space so I was pleased to be invited along to Monday night's Windows 8 Smartphone UK launch at Bloomsbury Square's Victoria House.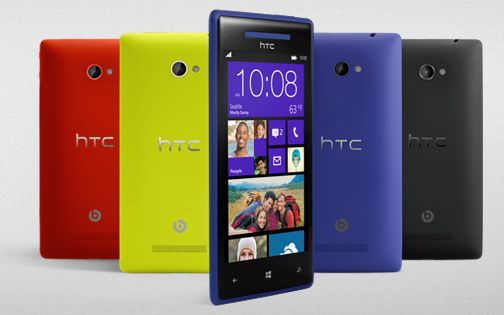 The ratio of men to women didn't escape my attention (my assistant and I were just about the only women there) so we made our un-techie female way towards the chilli-laced cocktails before finding our way down to the mini theatre room to watch the hour long live webcast from San Francisco; hosted by the corporate vice president of Microsoft and head of its phone division, Joe Belfiore, who presented the new features of the operating system. CEO Steve Ballmer rounded things up at the end (after an awkward appearance by Jessica Alba who shyly explained why she loved new feature 'kids corner' so much) to present the new handsets and declared "there's one more thing that sets Windows Phones apart, that is new, killer hardware."
Forever eyeing the stylish and personal aspects of all things new and shiny, I was most interested in the introduction of active tiles on the phones which is also found on Windows 8, Microsoft's new PC operating system that launched Friday. The tiles on the smartphones are constantly changing with fresh information so, for example, a news tile will update with the latest updates while the email app will show the latest message received.
"The static grid of icons has been the standard on smartphones," said Belfiore. We decided not to use that tired old metaphor. Our way is to put people at the centre of the experience."
People users interact with can be given their own tiles so that the latest interactions on email or social media are updated. All social media apps are streamed together under the 'me tile' while you customise your homescreen to add whatever you like. I personally like the idea that if you want to simplify things and add just a phone and text tile on your screen, this can be done. I also like the idea that while the apps are still available, they don't remain in the background causing your battery to die which is surely very useful to the busy, out and about socialite.
The repetitive voice of Microsoft citing "a phone for you" was a bit much by the end of the stream though and might be forever etched in my brain, but one can assume there was no worse at play than the Apple brainwashing techniques most of us are already accustomed to.
"It's the most personal smartphone operating system you can get and keeps you closer to the people that matter most in your life," Belfiore continued to say.
Belfiore also announced a number of new apps that will be available for the platform including versions of Facebook, Twitter, Skype, Angry Birds, Urban Spoon and, from early 2013, the Internet music streaming service Pandora will be available (something I've since been told isn't actually available in the UK anymore). Microsoft have estimated 46 of the 50 most-used smartphone apps will be on Windows Phone 8.
The night ended with a DJ set from Ms Paloma Faith and a string of wonderful canapé's so many thanks to 3-Monkeys Communications my invitation.
All in all for me, it was great to get up close with the vast array of handsets and try to work out the spec differences between Androids, Apple and Windows. I met a tech expert from popular site Techradar which was a timely and huge help for me as I get ready to rid myself of my old, poorly functioning phone and look at an upgrade. The Samsung Galaxy is still by far the best Smartphone on the market (according to most reviews) but the iPhone 5 is easy to use. Now there's Windows 8.....I guess I have some thinking to do.....
Windows 8 OS smartphone availability
Microsoft also revealed Windows Phone 8 handsets would go on sale on 2 November across a range of different UK operators. EE will have an exclusive on the new Nokia Lumia 920, which will cost from £49 on a £36 per month contract. EE will also carry the Nokia 820 free from £36 per month, the HTC Windows Phone 8X and 8S.
The Samsung Ativ S, meanwhile, is a 4.8in-screened monster very similar in look and feel to the Samsung Galaxy S II, and will be available from O2 free from £36 per month. Three will carry both HTC handsets, and both Phones4U and Carphone Warehouse will carry a selection too.