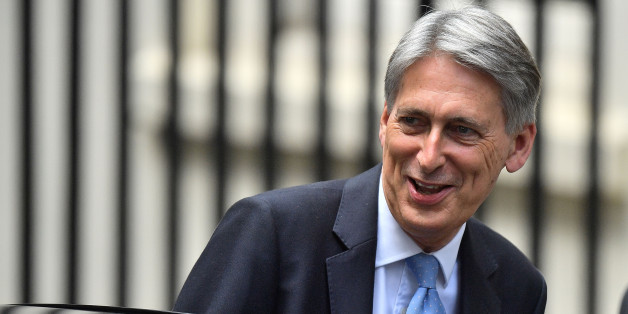 Leon Neal via Getty Images
With continuing chaos in the Conservative cabinet, the current Finance Bill offered Philip Hammond a chance to show some leadership on behalf of the Tories and present a serious program to fix the failures of the British tax system.
Instead, we find a mishmash of measures which look set to be - unusually - discussed as so-called 'Ways and Means' resolutions this week and then immediately rushed through in a second reading next week. This kind of frantic decision-making bodes badly in an area as complex as taxation, and suggests the Government is attempting to dodge Parliamentary scrutiny.
The Conservatives have presented some of their proposals as reforming arrangements for so-called 'non-doms', but their 'reforms' will do little to change Britain's increasingly complex and regressive tax system.
'Non-dom' status was introduced by William Pitt the younger to shelter those with foreign property from the War Taxes of the British Empire. It should be resigned to history where it belongs. However, rather than abolish the category of non-doms, or even substantially clamp down on its use, the Conservatives' new definition of 'deemed' non-doms allows anyone wanting to benefit from this status up to 15 years' grace.
The Tories' proposals also offer non-doms special loopholes for certain forms of trust income and, worryingly, extend the scope of so-called 'Business Investment Relief' (BIR). Originally introduced by the Conservatives in 2012, BIR was claimed to increase non-doms' investment in the UK whilst sheltering such investment from taxation. As such, it has hardly been a roaring success. Although only sketchy figures have been provided on this relief, by my calculations less than 1% of non-doms have actually used the relief. What exactly they use it for is even less clear. BIR is also now to be extended to cover shares traded in secondary markets, as well as new shares. It is therefore legitimate to ask how exactly BIR will generate the investment Britain desperately needs, as we slip further away from many comparable countries in terms of public and private sector investment levels.
The preferential measures for non-doms in the Finance Bill contrast sharply with the government's treatment of people who have been discriminated against in employment cases. New proposals would start taxing the damages that are awarded for 'injury to feelings', provided to compensate individuals discriminated against because they were, say disabled or pregnant. This reveals the skewed responsibilities of the current government- protecting non-doms whilst discriminated-against working people lose out.
The Finance Bill was an opportunity for the Conservatives to demonstrate some awareness of the public mood. Instead, this ragbag of measures offers no serious plan to tackle tax avoidance, and creates new tax loopholes to be exploited by those who can afford it. For all Theresa May's talk of running a country that works for everyone, the Conservatives are running a country, and an economy, that is rigged against ordinary people. In contrast, Labour's Tax Transparency and Enforcement Programme would tackle tax dodging head-on, and ensure those with the broadest shoulders pay their fair share.
Anneliese Dodds is the Labour MP for Oxford East