"I'll plant Plantagenet, root him up who dares", declares the Earl of Warwick in Shakespeare's Henry VI, Part 3. And he does indeed. The Kingmaker, as he is famously dubbed, gets the knack of this making, unmaking of Plantagenet kings... But this restless element of fighting for the throne goes back to the early Plantagenets as well...
Mike Walker's fascinating three-series long radio play Plantagenet was broadcast on BBC Radio 4 in 2010, 2011 and 2012 respectively. It is also available as an audiobook from AudioGo - BBC Audiobooks, much to my heart's content.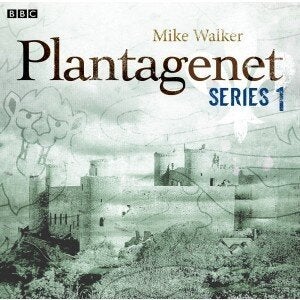 Plantagenet tells of a dynasty of monarchs that has shaped one of the longest, ripest and bloodiest periods in English history. The fact and fiction, the rumour and reality that have surrounded this mighty line of rulers have generated a mythos shrouded in drama, chivalry, ambition, mistrust and romance. The House of Plantagenet has kept its groovy and controversial popularity up to our days, intriguing and fascinating historians and enthusiasts for centuries. A wave of renewed interest is sweeping forth now that the last ruler of this House - Shakespeare's charismatic villain - has recently been dug out in a Leicester car park.
Mike Walker's play does not simply start with the Wars of the Roses as the most striking Plantagenet account - but with the first Plantagenet ruler Henry II up to the last one, Richard III, with the change of dynasty. Each of the three series of the play has a subtitle of a Plantagenet king. All kings in between appear and the episodes have smooth transitions.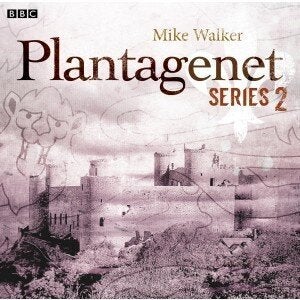 The play is based on Holinshed's Chronicles but Mike Walker has spiced it up with brilliant speculative insights. Shakespeare gives us the beautiful romantic encounter between Henry V and Katherine of Valois, whilst Richard II is an effeminate monarch in the eponymic play. Here, it is the other way round - Henry and Katherine consider themselves as breeders of heirs, whereas Richard and Anne are a perfect couple in love. Richard II is a romantic, elegant, courtly, cultivated king - Henry V is a senseless soldier.
"We Plantagenets have a great capacity for love." ~ Richard II to Queen Anne
The symbolic parallel of the marriage consummation scenes between Edward I and Margaret his second wife, Henry V and Katherine of Valois and Henry VI and Margaret of Anjou speak of more than the intimate details of their first wedded nights respectively. The play stirs up speculations on the essence of kingship, the worldly mission of the "God's anointed" and their perception of life and earthly duty. This is by no means to miss the immediate effect of the funny explicit moments in marriage bed:
"It is our duty to populate the earth and if we are to do so we must engage in the love of the body... And from all I have been led to believe it is not unpleasant." ~ Margaret of Anjou to reluctant Henry VI
The language of the play is profound, magnetic and precise. Succinct and to the point as a play should be, the characters comment on fundamental issues of human existence in their snappy lines restricted by historical context.
"Not one person on earth can hold back this world and our passage through it." ~ Queen Anne to Richard II
The actors are superb - Jane Lapotaire as Eleanor of Aquitaine is sublime, Margaret of Anjou's voice appropriately unpleasant and the rest of the actors equally powerful. As always, BBC's enhanced voice and sound effects create an incredibly vivid ambience perfectly at one with the imaginable setting. The play starts with Henry II and his three sons hunting a wild boar and the legend of the Plantagenets having descended from the Devil himself. "Plantagenets are the Devil's brood" is echoed in the final series by Richard III as he sets out for the war that would put an end to this monstrously mesmerising dynasty.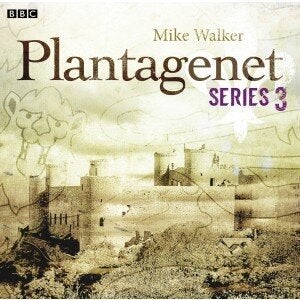 Plantagenet is a great theatrical experience of auditing, with imagination tickled further in the absence of visual gratification. Very much inspirational to listen to before you head for Leicester Cathedral next May, with tall white roses...