Yes, I'm all about hash-tag Travel, but if you're expecting a tale coloured in the sunny, warm, Aperol hues of travel in the Mediterranean, navigate away. Do it now. As what follows is an account of gritty, gut-crumpling crime. A crime, that I am both proud and sad to say I single-handedly foiled.
On a sunny Friday evening, in the not too distant past, I met with a friend of mine at The Young Vic - one of SE1's finest cultural hubs and also home to a very relaxed restaurant/bar. We were hoping to discuss, amongst other things, her recently undertaken home improvement project, my crushing fears about my innate ability to achieve and surpass my hopes and dreams and the upcoming 24-hour tube services in London.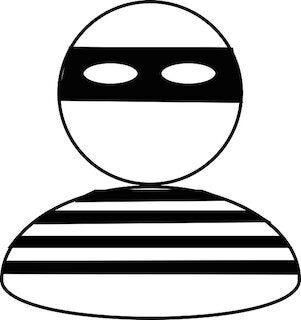 We ordered wine. And some nibbles (we are not animals). The bar at the Young Vic gets very full over the weekend. By the time we got to discussing my friend's plans for her kitchen cabinets, we were both two rich glasses of Merlot down when out of nowhere, mid-sentence, appears a man (hereinafter "The Man"). He held out two magazines - neatly splayed in a semi circle like the Dubai Palm island development. I didn't even look at him and muttered "No, thanks". He persisted. My friend's eyes were glazed with the heady relaxation of a Friday evening 125ml Red. I'm extrapolating mine may have been too. The Man inches closer and reissues the plea. This time I looked. I noticed that the magazine was the Southbank Centre Magazine/Programme.
Then several things happened in about 15 seconds.
1. My poor brain (that on a regular day specialises in all things corporate but was dulled by Merlot and nachos on this occassion) rapidly fired a couple of messages:
Why is this random stranger rudely interrupting my conversation and attempting to sell me a cultural magazine at my table?
Why is The Man selling me something that is not The Big Issue but something I am intimately familiar with and know costs £0.00 (because we're cool like that in London -Thank you Southbank!)
Why is he not leaving after a round of hapless nays?
3. I gently grabbed his wrist, the one holding the aforementioned magazine configuration
4. I rotated the wrist with considerable feminine grace and yet a growing sense of "Hang on a second!"
5. I saw the shimmering, familiar 4.7" form of my iPhone 6 that had been resting on the top of our table. The Man was trying to use the canopy of the magazines to whisk away my phone (which he held onto beneath the magazines, stealthily hidden away from my sight).
6. I snatched back the phone and chased the man out the bar. Called after security.
7. Sat back and admired the insular nature of London weekend revellers.
They will never know how a dog-eared, yellow, free, cultural magazine saved my 128GB iPhone 6.
For more London centric (pictorial) adventures follow Anupriya on Instagram.