When presented with the opportunity to attend London Fashion Week as a blogger representing Bonafide Supernova, I could not contain my excitement! As expected, my initial thoughts turned to what I was going to wear; for those of you who know me, it will come as no surprise that my choices were primarily Topshop, with additional hints of Michael Kors, ASOS, H&M, New Look and Dorothy Perkins.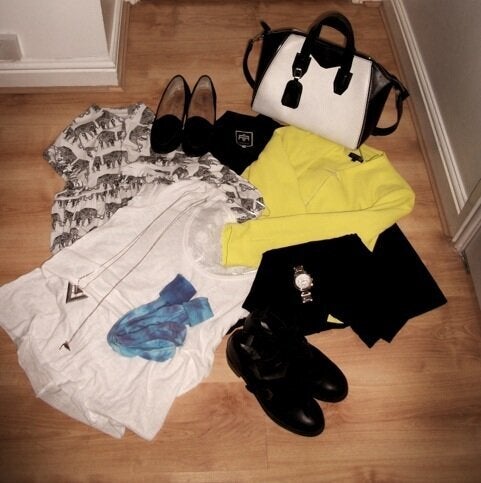 My favourite outfit has to be the one pictured below though: bright colours, chiffon and a statement necklace. Not only are these pieces on trend now but they can also be carried right through to Spring/Summer 14 as the following catwalk reviews reiterate, making them versatile pieces.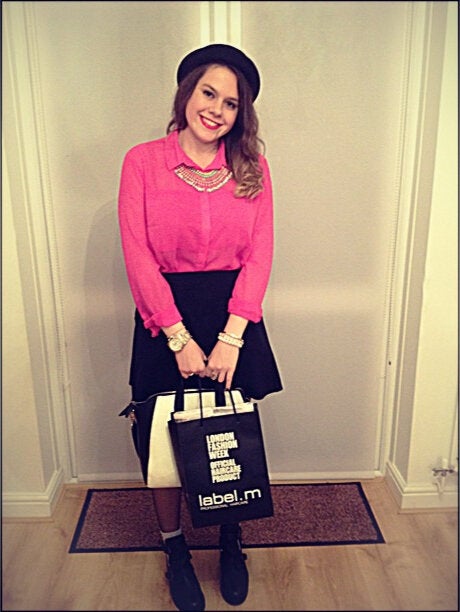 Although every show was fantastic, I have selected a favourite few to discuss below, enjoy!
London Fashion Week commenced with a catwalk show displaying Bora Aksu's Spring/Summer 14 collection. Striking use of texture, layering and feminine tailoring took centre stage, setting the precedent for the remaining few days. Aksu displayed an assortment inspired by traditional Turkish culture, infused with contemporary trends. Lightweight summer skirts and dresses formed soft silhouettes, contrasting with structured cropped jackets and shorts. Minimalist head-to-toe white was injected with bold magentas and bright yellows, reminiscent of Aksu's summer days spent on the Aegean Coast. Classic Turkish materials such as lace, cotton, silk and crocheted yarn were given a modern plastic-coated twist.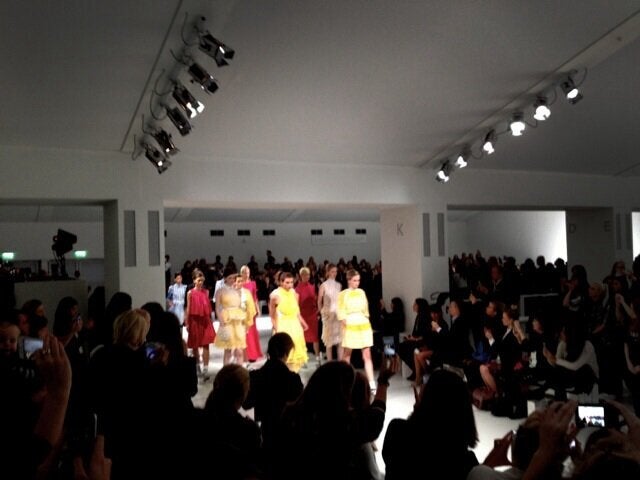 Fashion Scout Ones To Watch - Hannah Williams
I fell in love with this collection when I saw it at this year's Graduate Fashion Week and was delighted that Hannah won the Womenswear Award. Taking an industrial material such as silicone and presenting it in a beautifully feminine manner ensured this delicate pastel-hued selection made a unique and eye-catching statement.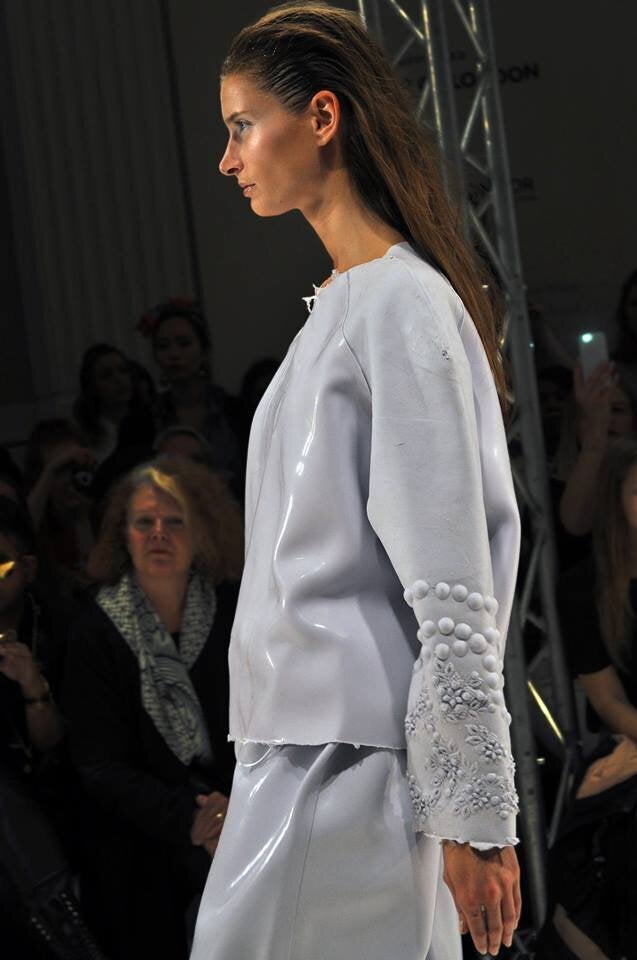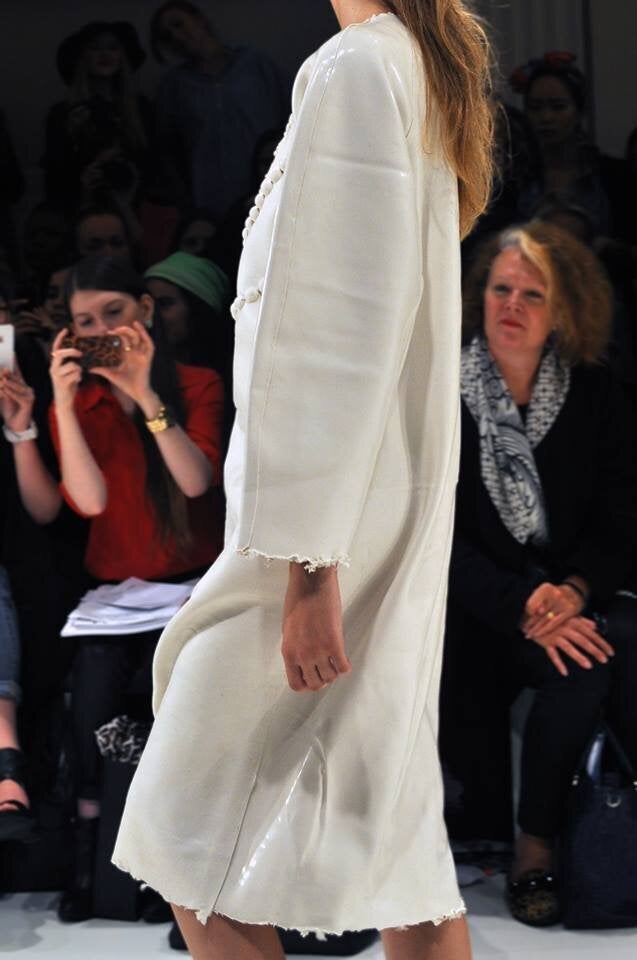 As soon as the first model emerged in a sharp coordinating monochrome and pale pink horizontal stripe cropped jacket and skirt, I was hooked; it was the perfect balance between toughness and pretty playfulness. A combination of tailored jackets, pencil skirts, sleeveless biker jackets, low rise trousers and slouchy tops were paired with bold, clashing prints, lazer-cutting and asymmetric hems, making for a juxtaposition between relaxed and youthful, strong and structured.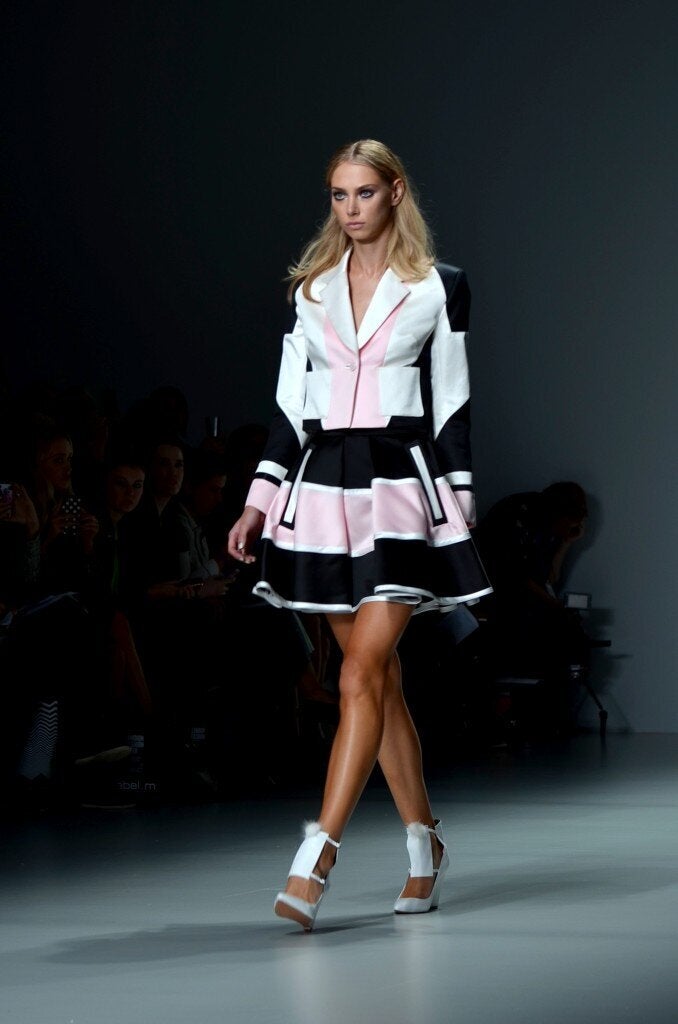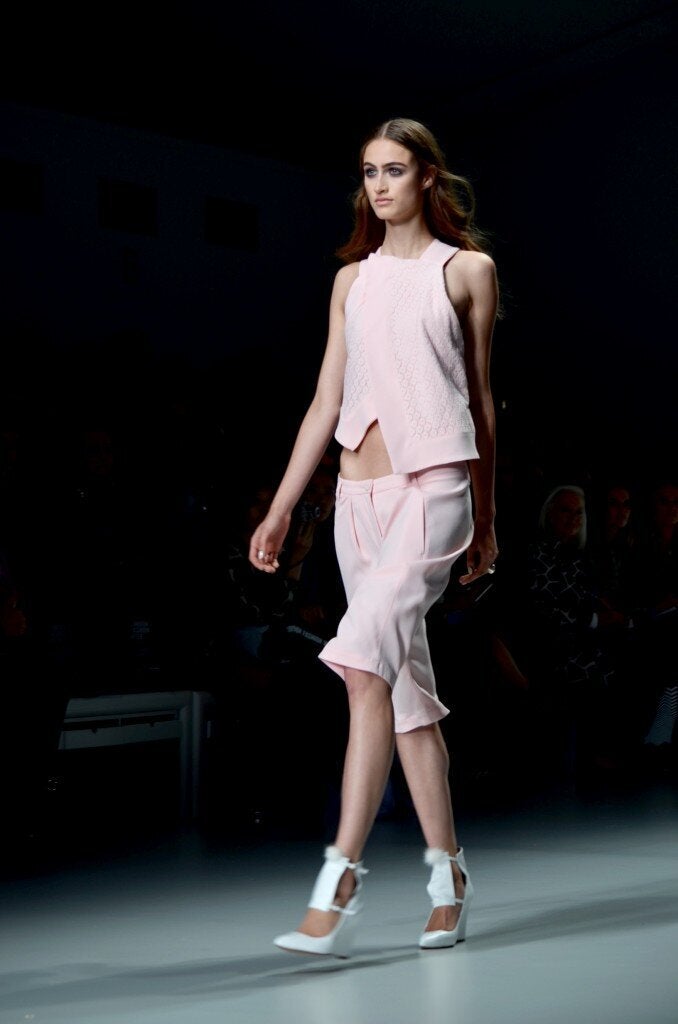 A collection indicative of a powerful woman: the monochrome colour palette, structured silhouettes and black lips projected an untouchable confidence. Ruffled collars, white powdered faces and coiffeured updos created the image of an aristocratic Lady Antoinette, whilst the use of organdie, leather and lazer-cutting gave it a beautifully contemporary and elegant finish.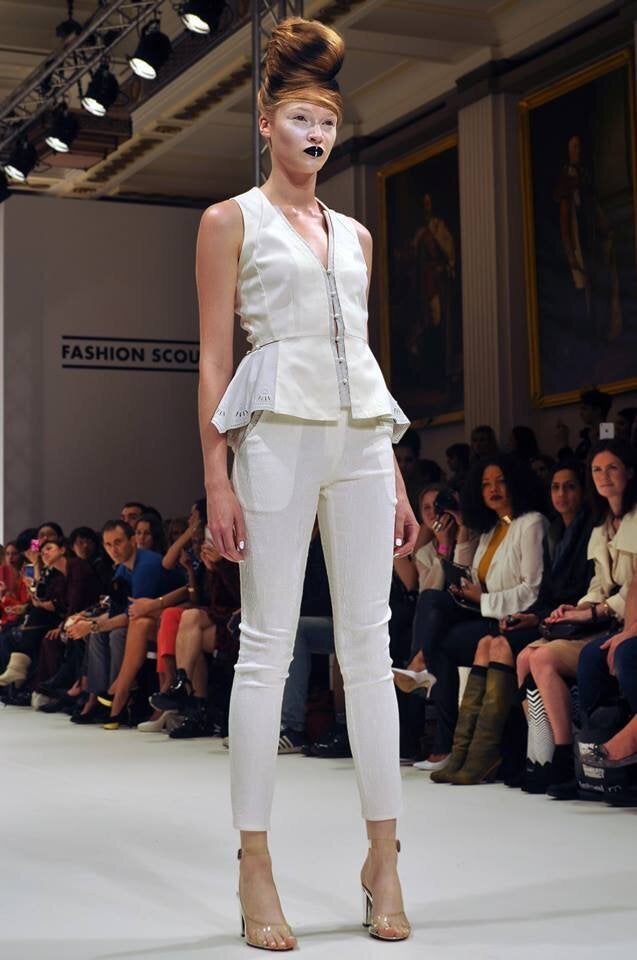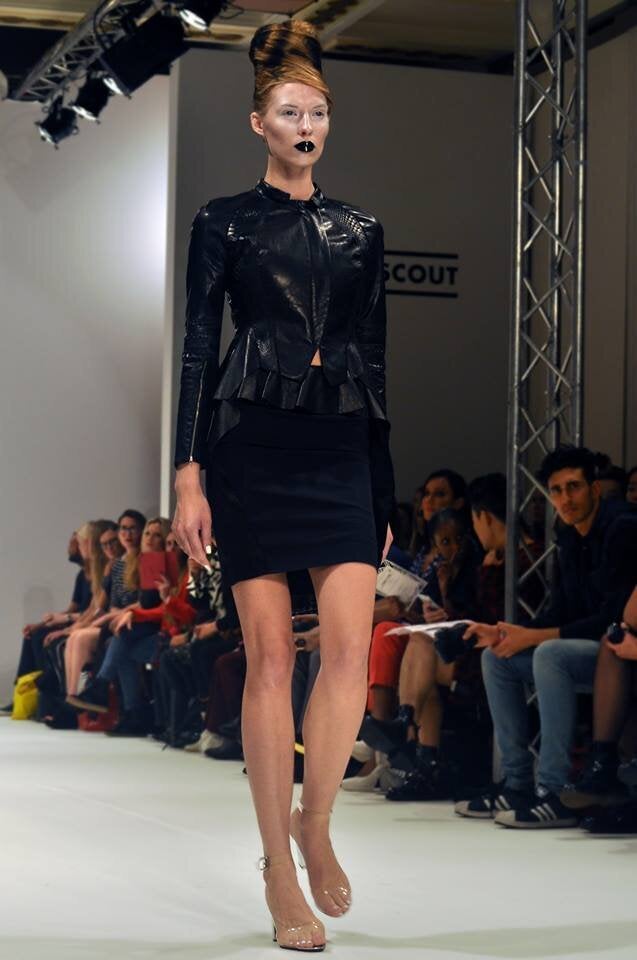 This presentation of fifteen pieces portrayed a mixture of futurism and elegant tradition by layering hand-woven tweed with high shine, metallic materials, digital prints and geometric shapes. Certainly one to watch, this Dutch designer has had the likes of Lady Gaga and Shingai Shoniwa of the Noisettes showcasing her pieces.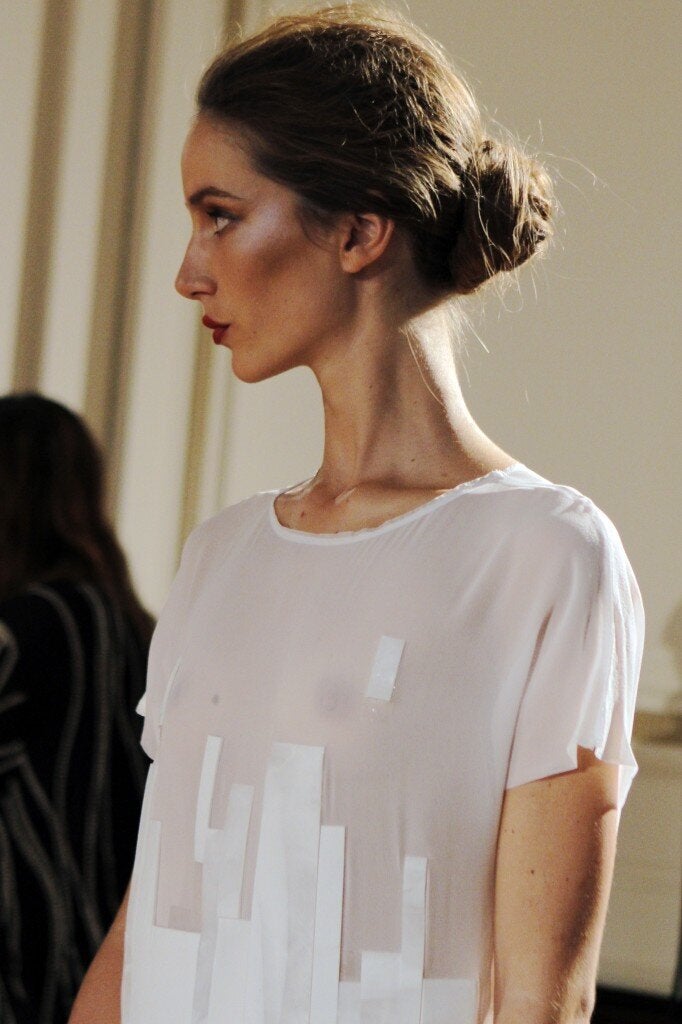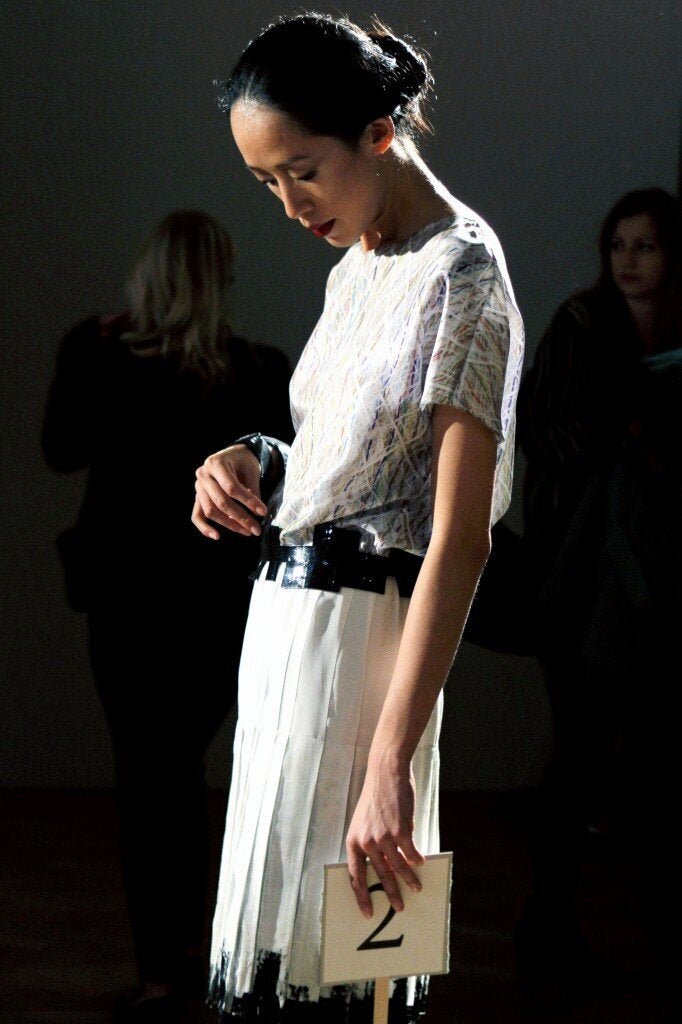 An exquisite and romantic collection reminiscent of a secret summer garden; John Rocha's Spring/Summer 14 pieces consisted of a monochrome colour palette with bright floral accents. Simple, sheer dresses were customised with ruffles, embroidery and elegant oversized hats. Initially, white adorned models graced the catwalk but the second half of the show delivered a stark contrast to the subsequent innocence. Draped in head-to-toe black lace and chiffon, a more seductive image prevailed. To conclude, it was a feminine, demure and enchanting selection.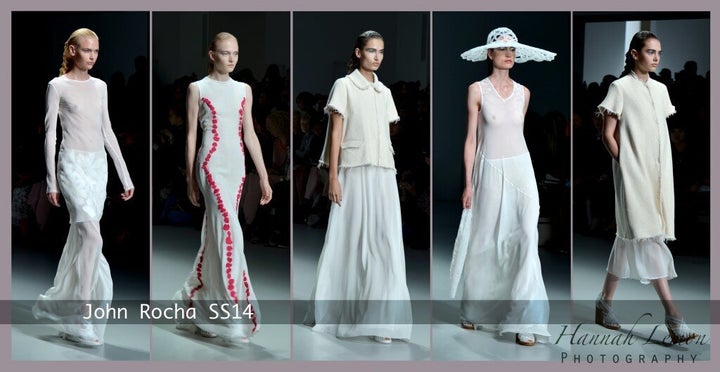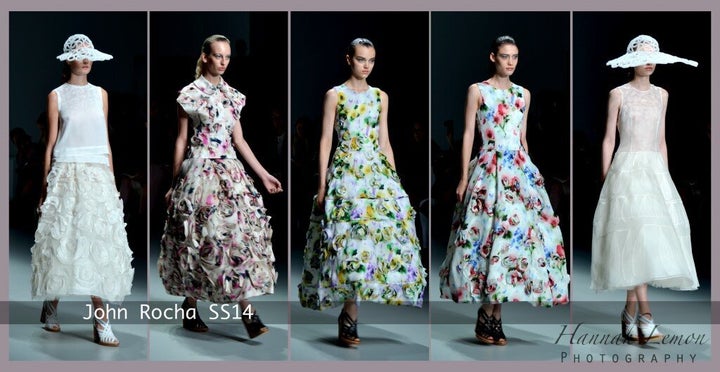 Walking into this German designer's presentation was like entering a teenage dreamworld. With a young girl's bedroom as the backdrop and models acting as friends at a slumber party, this was one incredibly cute set to showcase his collection on. Floral print bombers, silk joggers and quirky graphic tees with glittery accents established the tone. After seeing Lupfer's Spring/Summer 14 selection, there will most definitely be a new Mean Girls inspired addition to my wardrobe!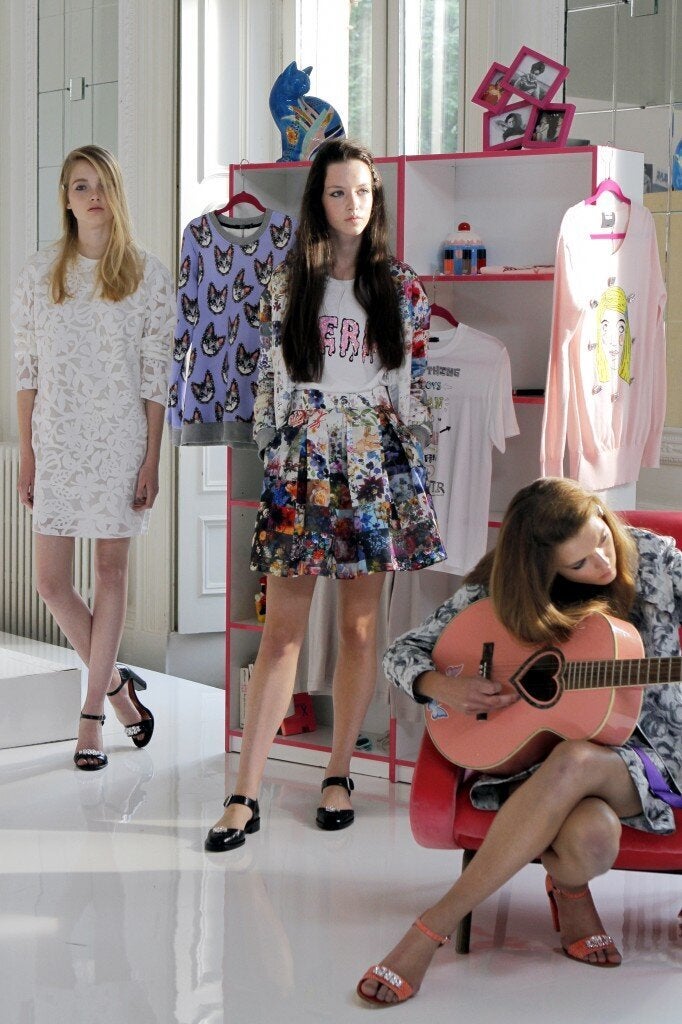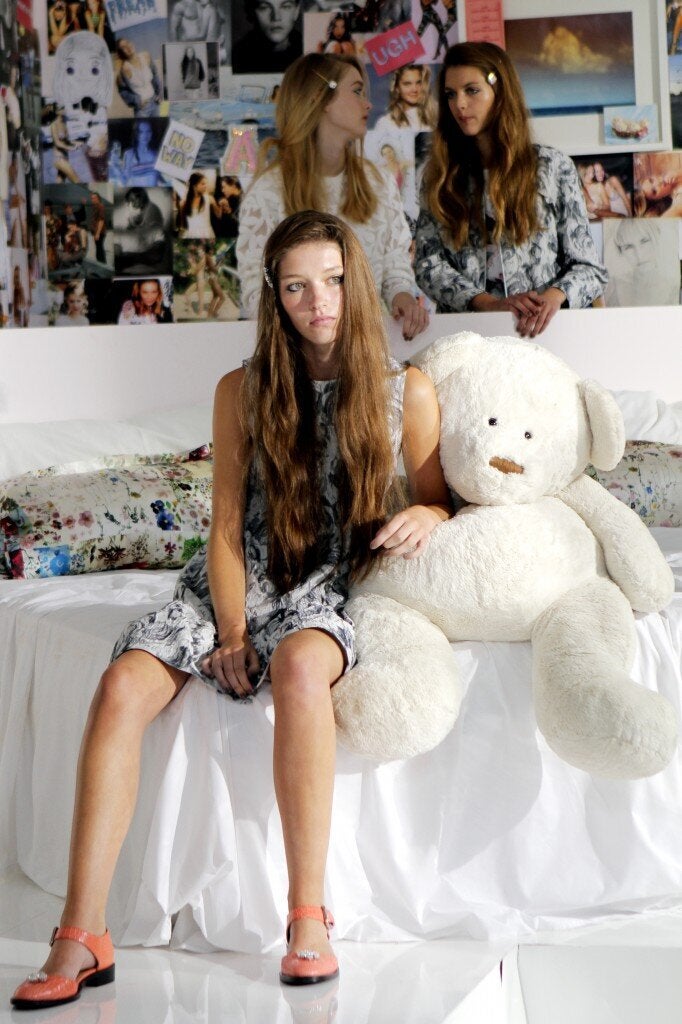 Mercedes-Benz Kiev Fashion Days - Anna Kolomoets
A feminine fantasy, this collection consisted of pure white and delicate, light materials. Layers of organza and silk were embellished with ruffles, creating a romantic and magical feel. The addition of transparent bags ensured the selection remained definitively minimalistic.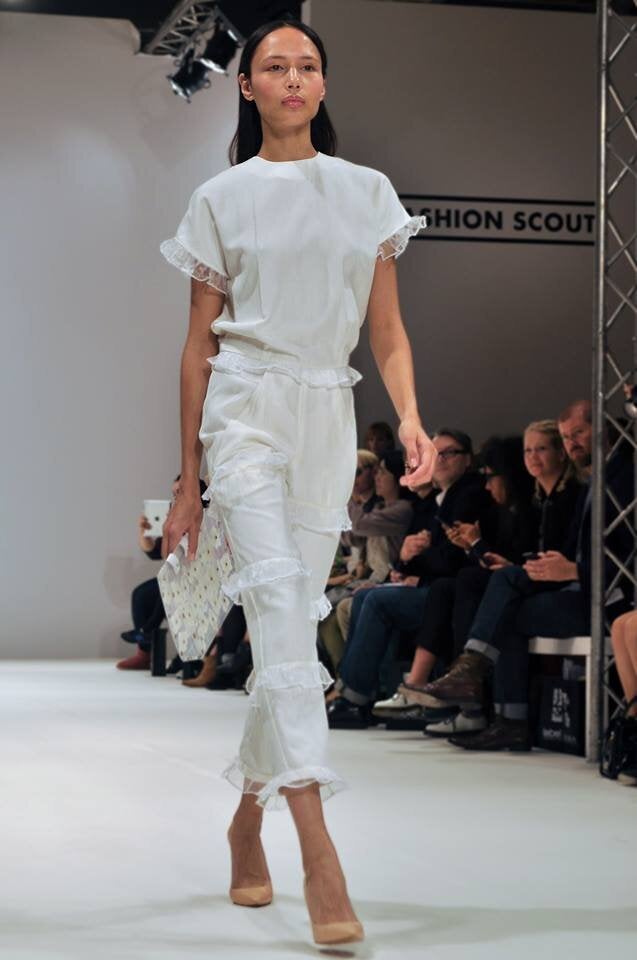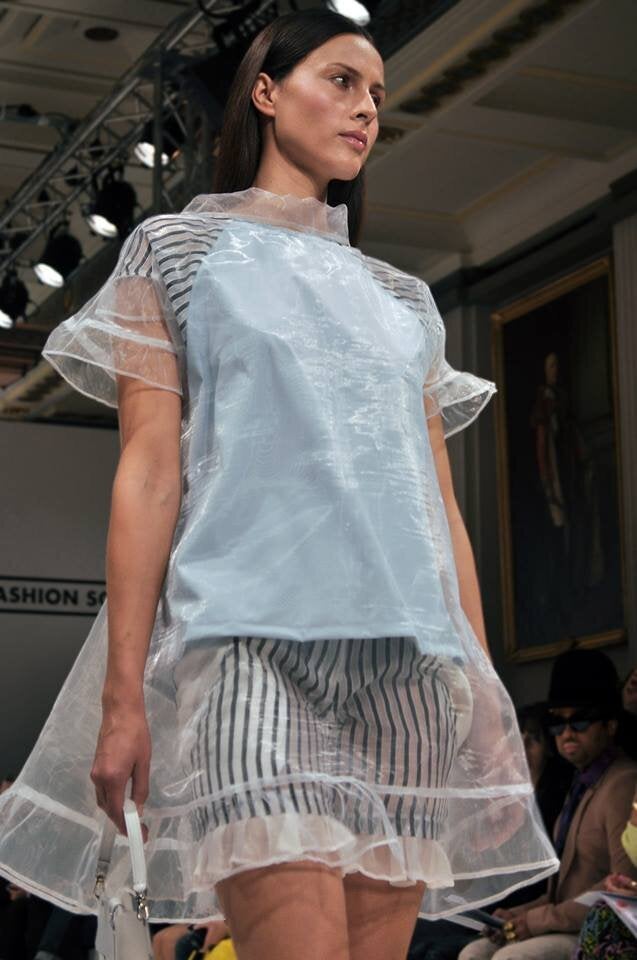 Graduate Showcase - Maiko Takeda
Takeda's creations caught my eye immediately, whilst browsing the Graduate Showcase exhibition. I favour the unusual and distinctive atmosphere surrounding her collection. The inspiration behind the futuristic arm pieces and headwear was deliberating what it would feel like to wear a cloud. Takeda turned this into her own unique creation, using unconventional materials such as clear acrylic disks and colour-gradient tinted film.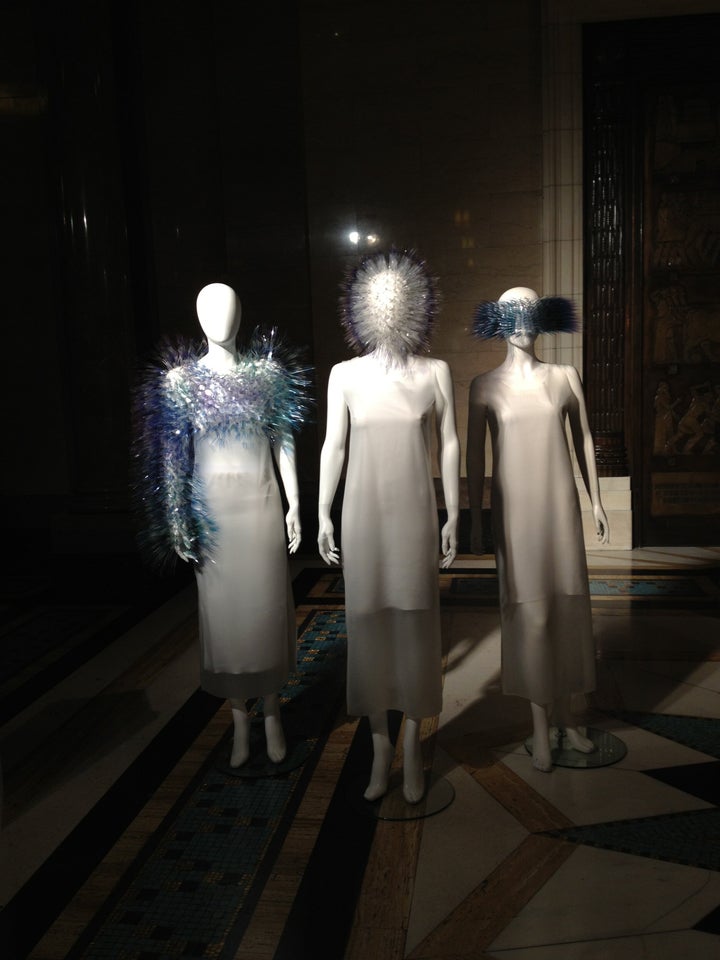 Written by Ashleigh Houlton
Photographs by Seraphina Neville, Hannah Lemon and Sophie Palmer