Well guys, it looks like we somehow made it through the most depressing month of the year, January. As if the comedown of the festive period isn't difficult enough to deal with, we also give up alcohol! Why do we do this to ourselves?
For me, January started with the bluest bang as I got a call on the first day of the month to inform me I'd been burgled and most of my possessions had been stolen. I know, it sucks! Blue January, dry January, and now burgled January. What a way to start the year!
Truthfully, I'd been feeling a little demotivated before January began. I mean, don't get me wrong, life is good. No, great in fact. But for the last few months of 2016 I'd fallen off the exercise ladder and was suffering slightly from seasonal depression (I mean, who likes to wake up to a cold grey sky everyday?). I'd found myself in a rather unhealthy routine of lying in bed for a couple of hours every morning with anxiety.
But this post isn't about the doom and the gloom, but rather about how, after a somewhat rocky start, I actually LOVED January! And better still, I got my mojo back! So I thought I would share with you the 5 things I did in January that turned my frown upside down. Sorry, I couldn't help myself!
So whether you reading this because you are feeling demotivated or just because you are mildly curious, I hope you find it useful, or at the very least an interesting read.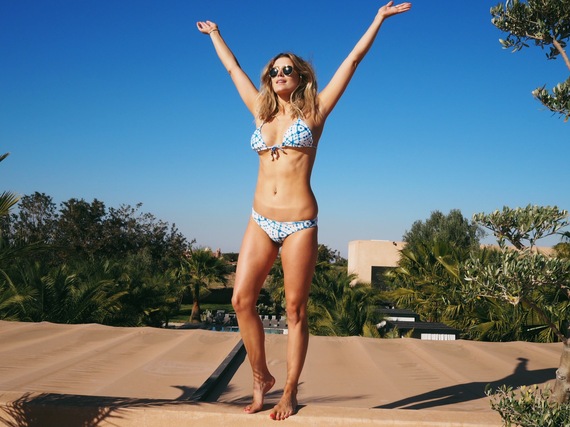 Put down your phone and pick up a book!
I love reading, and it suddenly hit me that I did not read a single book in the whole of 2016. Not a single one!
I mentioned my habit of waking up in the morning and lying in bed thinking about all my worries, well I would do this whilst scrolling through social media and pointless news websites (by pointless, I mean the superficial gossip ones, because it's so rewarding for me to Keep up with the Kardashians). I would travel across London and go to sleep and even watch films whilst scrolling through my phone. I mean, when did I become that person?
What I realised is, I was wasting so much time on my phone! But by being on my phone, I was't being challenged nor was I getting lost in fantasy. I was literally just wasting time, and so as a result I felt bored and unfulfilled. I am sure I am not alone with this feeling, am I?
And so I made a conscious effort to put down my phone and read more. Can you believe I'm already on my 3rd book of the year? I've read a Little Life, which admittedly took me a while to get into but ended up being brilliant, and I read Robert Galbraith's the Silkworm. It honestly feels so nice to get lost in something stimulating, and I've also found that in putting down my phone I'm not so readily available or thinking about why some boy hasn't replied to me.
If you're looking for a good book then check out my recommendations on my own site.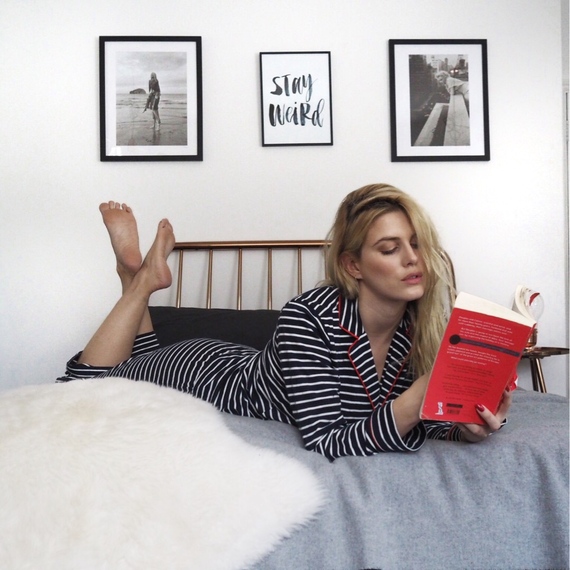 2. Bootcamp
Ok, ok... bootcamp sounds terrifying and to be honest I was so scared of this experience I didn't sleep a wink the night before, but I went on a No1 Bootcamp in Morocco for seven days, and it's the best thing I have done.
Firstly, each day we had to get out of bed and be ready to exercise for 7am so I got into a routine of getting up first thing in the morning and out of the habit of being able to lie in bed and put the world to rights.
It reminded me how good it feels when you force yourself out of bed and do exercise. It's cheesy to say, but you never regret the workouts.
Also, it meant getting away for a week of January which allowed me time to reflect, and the chance to discover boxing, which I am now addicted to!
I've written about my full experience at bootcamp over on my website if you are interested to know more about my thoughts on my time there, but if you're putting off exercise and feeling bad about it, bootcamp could be your answer. (also, just get up and do it, and it's amazing how quickly you start to enjoy it!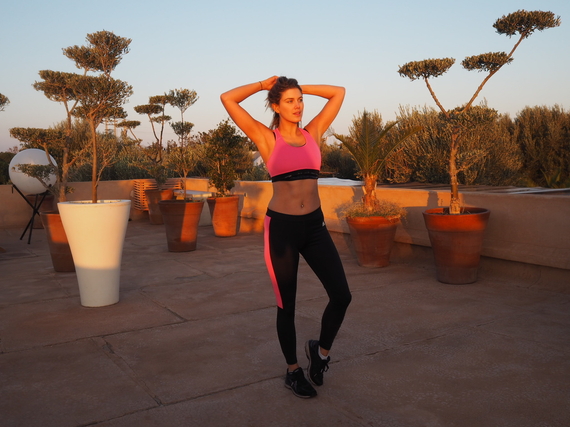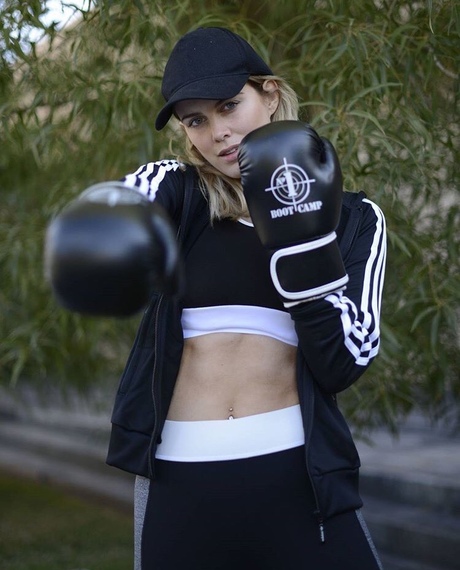 3. Redecorating
Sheryl Crow was not wrong when she said a "change will do you good". I moved house in August and spent A LOT of time on Pinterest creating my dream home, however I felt some of the magic had been taken away after the burglary.
I decided to switch things up a little bit my buying some new bits and pieces, both decorative and practical things, and it's made me fall in love with my home all over again.
I decided to invest in a giant Ikea mirrored wardrobe to solve my problem of not having enough space for my clothes despite constantly clearing them out. It's made such a difference to my organisation, but also made my room appear so much bigger.
I also found a few really cute copper decorative pieces from a little website called Red Candy I came across on the internet. I bought a wired bin so I keep the space around my desk tidier, and a really cool pineapple money bank.
Next, I decided to jazz up our living room with some minimalist movie posters created by designers I found on Etsy and Red Bubble. It's amazing how some framed prints can inject some personality into a room.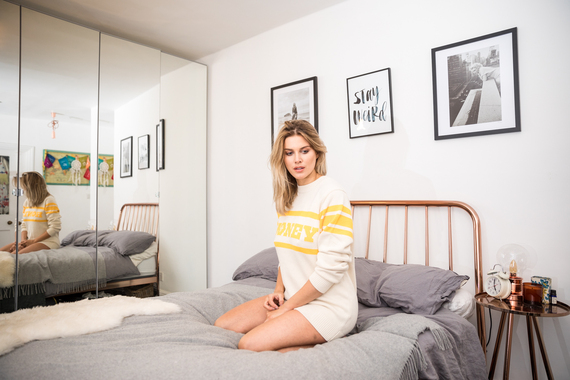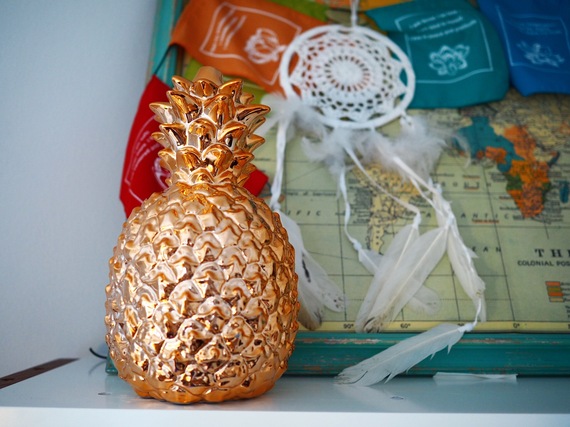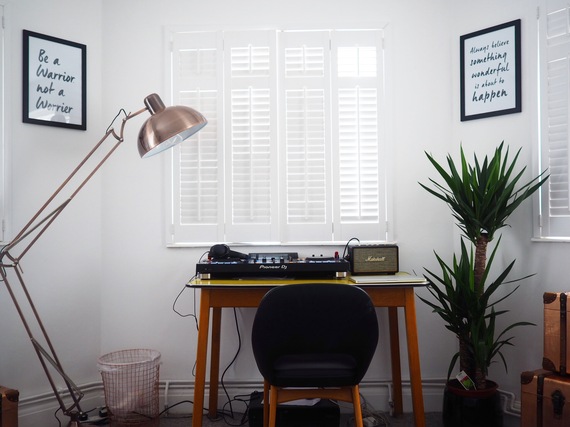 4. To do list and weekly planner
Tidy house, tidy mind, as the saying goes. So with my home improvements working wonders on my headspace, I decided that this year I would be more organised with work. My brain always moves at 1000 miles an hour and I forget what I am meant to be doing, and so I decided I would invest in a to do list and a weekly planner, which both sit at my desk. I have a visual mind, so it really helps me see my week laid out for me.
I found a really cute brand called Kikki.K who do very pretty stationary, and a lot of motivational things too. I'd recommend checking them out.
5. Saying yes.
Finally, I decided I needed to get out of my rut of staying in more. I mean, don't get me wrong, I love staying in, especially as I have to go out so much for work, but I was staying in because a lack of desire and motivation to socialise. Netflix at home is great, but I don't think it'll be those memories I look back on and remember fondly when I'm older.
And so I started saying yes more, and making plans with people. I've got to be honest, each time when the day or evening arrives, I wish I was staying in the warmth of my home, but once I am out I have the best time. In January alone, I have taken up boxing, tried different exercise classes with friends, been to countless gigs, been bowling with a new friend I made at a wedding.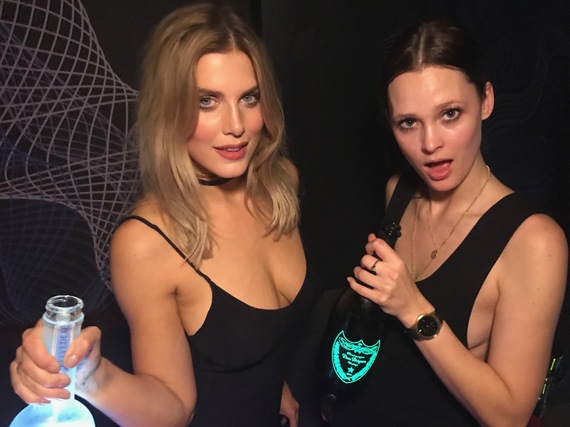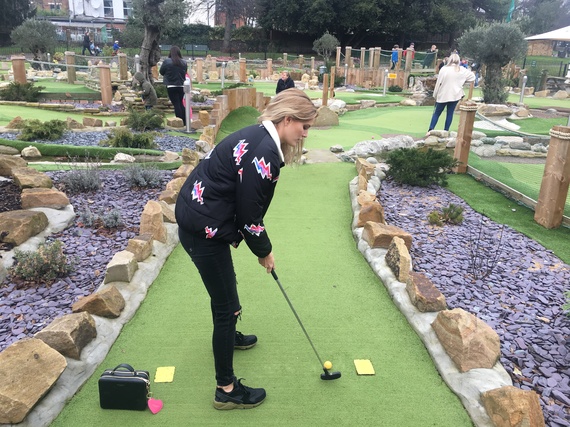 And so there are the 5 simple ways in which I broke a negative routine and thought pattern, and made January one of my best months yet. Bring on 2017!
I hope you found this post interesting, I'd love know your thoughts.
Speak to you very soon,
Ashley x