I always say that my favourite thing about my job is its diversity, and in the last couple of months I've been on so many adventures and discovered so many cool things that I don't even know how to fill you in on it all! But I will, of course, 'cause that's kinda the point of this post.
Firstly, after 5 months of solid brainstorming, late nights, and with the help of an incredible creative and digital agency called Vitamin London, my new website is up and running on www.ashleylouisejames.com. I'd like to think there's something for everyone, from my film and book recommendations to a squad page, in which I celebrate some of the girls within my industry who inspire me daily. The page shows off my friends' achievements, and I also release a new video every sunday as part of a #SquadSundays series. You can view the latest one here.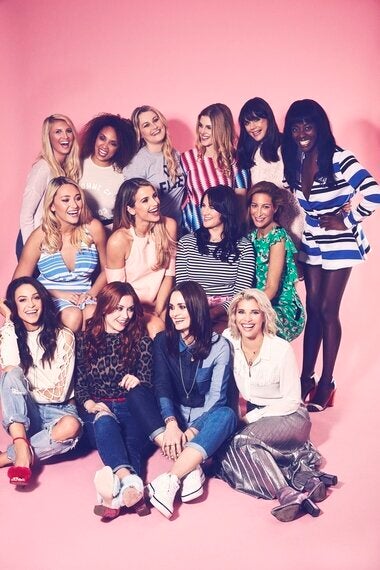 One of my favourite things about the summer, apart from the obvious optimism for good weather (what is with this rain in London by the way?) is festival season. If you've followed me for a while, you'll know that I'm obsessed with both fashion and music so put me in an environment where the two combine and I'm literally in heaven! I've been lucky enough to attend two festivals already!
The first was Great Escape, which is a festival that takes place throughout Brighton's city centre: think Edinburgh Fringe festival, but more music. I saw some really cool acts including Anne Marie, Kojey Radical and my friend Samm Henshaw, plus I got to hang out in one of my favourite cities in the UK. If you've never been to Brighton you have to go, it's got a real laid-back and cool vibe to it, and a beach! Even if it is a pebble one. Whilst I was at the festival, I discovered a really cool app called Rounds on Me (they were the festival sponsors), which allows you to buy drinks for people at a selection of bars and restaurants even if you're not there. I thought it was the best idea ever as so many times I can't make a friend's birthday drinks cause of last minute work commitments, so I could compensate by buying them a drink through the app! Plus it means I can remain optimistic that someone will buy me one too! (wishful thinking!).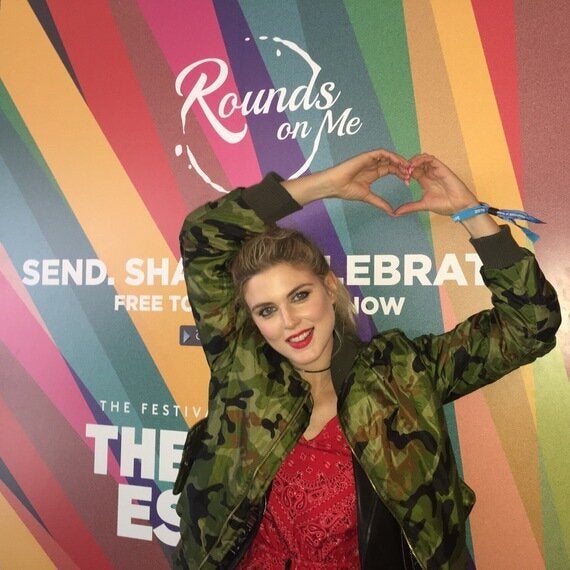 This weekend I had the delight of going to Isle of Wight festival with my friend and all-round legend Charlotte de Carle and we took over the Babyliss instagram page whilst we were there, which great as we got to be creative with our hair and have fun at the same time. I'm gutted we couldn't make it there on the Friday because it meant we missed Stereophonics and Busted (I still love Charle with the burning intensity I did when I was 14 #sorrynotsorry), and I think we are a little young to have appreciated Saturday's headliners The Who (who?), but despite that we had the best time. There's such a nice vibe to the festival and the people who go there, and my personal highlights were eating my bodyweight in Halloumi and the Strongbow area because cider and a good DJ is a killer combination.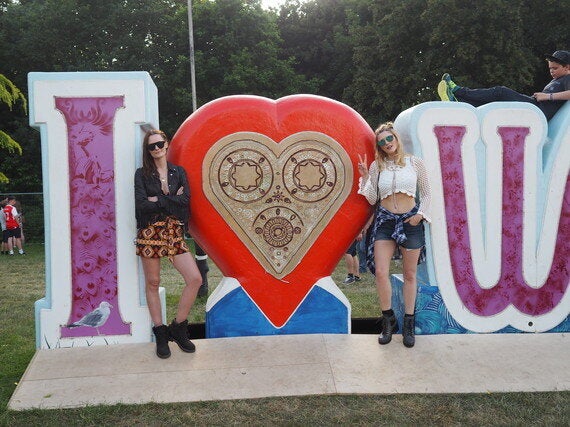 So whilst I should probably have had enough of tent life by now (I'm laughing as I say this because I stayed at the Hilton in Brighton and a teepee at IOW. I know, smug bi*ch) next weekend I'm breaking my Glastonbury virginity though and I cannot frigging wait.
One of the coolest discoveries in London town has to be the Enigma Escape. It's a place where you can go in a group of 2-4 people and you get locked in a room with an hour to get out. Think the Crystal Maze meets Saw. I'd say Charlotte and I spend 30% of our free-time watching horror films so we expected to be pretty good at getting out in time, but let me tell you that it was not easy. Tensions were high, and we were close to committing actual murder out of frustration of our own stupidity. But we got out with 5 minutes to go, which we learnt after is a big achievement as only 40% of people who have tried it have succeeded it. If you're looking for something a little different to do with an hour of your time then I can't recommend it enough!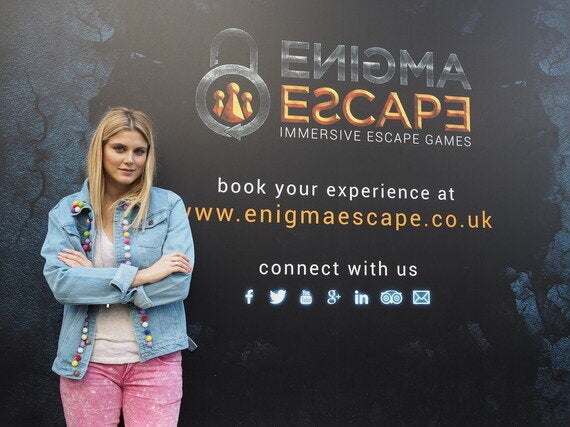 The NTU catwalk at Graduate Fashion Week
On a completely different note, I found myself at this year's 25th Graduate Fashion Week last week after being invited along to watch the Nottingham Trent fashion show. Nottingham has a very special place in my heart as both me, my sister and my cousin went to University there. I was honestly blown away by the talent of these students, I'd even go as far as saying that I enjoyed this show more than a lot of the shows I see at London Fashion Week! Nottingham Trent had 22 out of the 99 final year students on both the Knitwear Design and Fashion Design courses who were picked to showcase their work at Graduate Fashion week, and I got to meet and chat with a lot of them before the show began. You can check out the video on my YouTube channel! It's honestly made me want to go back to University and design my own clothes! I was so happy to hear that Nottingham Trent University had two award winners decided by a judging panel including accessories designer Sophie Hulme, blogger Susie Lau and designers Giles Deacon, Gareth Pugh and Christopher Raeburn. The Matalan Visionary Knitwear Award went to Kendall Baker for a combination of crochet machine knitting and embroidery and the N Brown Textile Award went to Chloe Jackson, who I had the chance to interview. Well done to everyone especially Kendall and Chloe (it sounds like something from the Kardashians when I say that together, haha).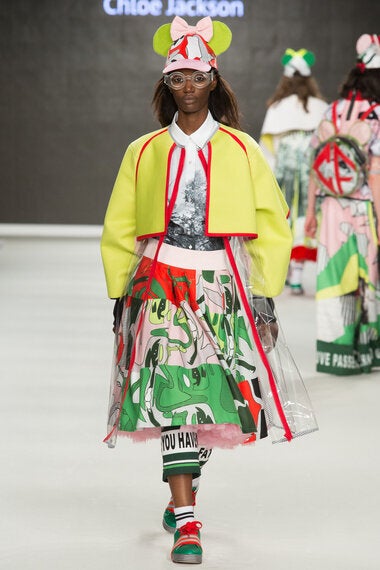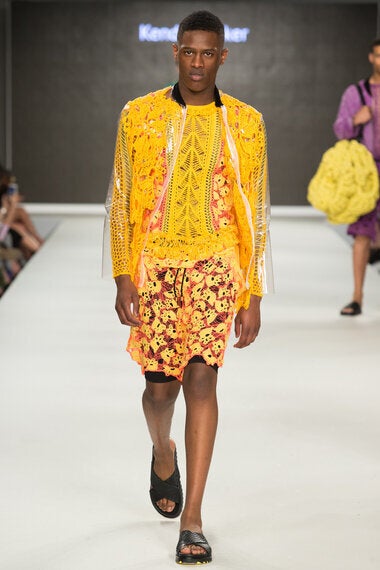 Finally I somehow managed to squeeze in a three day vacation to Mykonos. It was my first time there, and whilst I'd heard lots of people raving about the Greek island, I wasn't quite prepared for quite how beautiful it is. I realise how 2016 this makes me sound, but if you're looking for the most instagram friendly place in the world, Mykonos is probably it. It's all white and blue sky and seas and theres beautiful flowers everywhere! I stayed in the Semeli hotel with Charlotte (I mean basically going forward just presume everything I do, I do with Charlotte), which was beautiful and served the biggest and best breakfasts, although the highlight was probably the jacuzzi on the balcony of our room! The food out there is just insane, and I even learnt how to make cheese pie from one of the hotel chefs! Plus we experienced the awesome night life the town had to offer and even had time to do some watersports. If you're looking at a good place to go this summer, then I can definitely recommend Mykonos.
Because I've been spending lots of time in the sun, and let's be honest I am no spring chicken anymore, I decided to go and see the renowned Dr Ross Perry for some advice on how to best protect my skin and keep it youthful. I picked his brains on everything so thought I'd share his advice with you. He said that the most common signs of sun damage and premature ageing are areas of freckling and pigmentation (which I have on my shoulders) as well as fine lines and wrinkles and skin laxity. Treatments often involve laser, skin peels and more specific prescription based creams, but also he reiterated the importance of using a good SPF everyday - even in rainy Blighty! Obviously if you're just walking around cloudy England or sat in an office, then a light day cream with SPF and an Vitamin C antioxidant works well, but otherwise you need a less cosmetically acceptable cream in favour of better protection, which needs to be SPF 50. He also checked my body for moles advising me to keep an eye on a couple, and discussed preventive options for anti-ageing options such as laser, peels and other holistic medical treatments. He's based in Putney at the Cosmedics Skin Clinic if you fancy going to see him for yourself.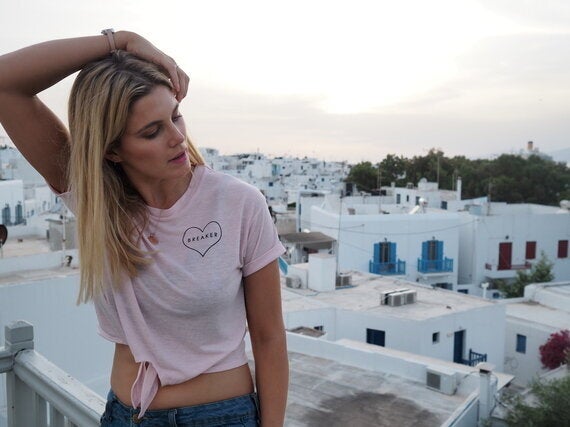 Well there you go, never a dull moment in the life of Ashley. I hope I've inspired you to try out some of the things and places I've experienced!