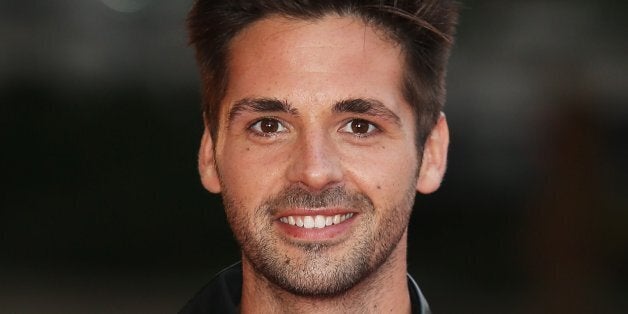 When the latest Official Chart was announced on Friday (23 October), my heart went out to Ben Haenow.
After winning The X Factor in December last year, the singer has been out of the limelight in recent months, beavering away in the studio recording his debut album.
Fans had been told he'd been flown across the globe to work with some of the best writers and producers, and it looked like his label were throwing their full support behind him.
But after Ben announced the first single to be taken from his album Second Hand Heart, things seemed to go downhill pretty quickly, as it became clear that he maybe wasn't his label Syco's top priority.
As a result, Second Hand Heart missed the top 20 altogether, limping into the chart at a number 21.
So where did it all go wrong for the former van driver from Croydon? And can he bounce back from it? Let's examine the evidence...
While not totally disastrous move, fans were still surprised when it was announced that his first post-victory single would be a duet featuring original American Idol winner Kelly Clarkson, making him the first X Factor winner to launch their debut album campaign with a collaboration. Maybe label bosses thought Kelly's wide appeal would help shift copies of the single, but the message it sent out was that they didn't trust Ben to sell enough by himself.
When details of the single were revealed in September, it was announced that it would be on sale on 9 October. But just a week later, its release was pushed back by seven days, with Ben telling fans that the track wasn't quite ready, despite official previews of it already circulating online.
This move proved puzzling, given that a release date of 16 October placed him in direct competition with One Direction, who were set to unveil their latest offering Perfect on the same day. As Syco also have 1D on their books, it seemed crazy that the label had decided to launch him on the same week the world's biggest boyband released new material. It almost was like they were setting him up to fail, placing him in an impossible - yet completely avoidable - chart battle.
As if that wasn't enough, Syco then announced details of Fleur East's debut single. Viewers were shocked when she finished runner-up to Ben during last year's final, but mentor Simon Cowell publicly backed both of them, not seeming to have a favourite. But launching Fleur's career at the same time as Ben seems to suggest his priorities are split. Moving the release of her debut, Sax, back a week to avoid a chart battle with Adele after she dropped comeback single 'Hello' unexpectedly, only reinforced how mad and unfair it was to pit Ben against 1D.
With the X Factor live shows now just around the corner, it is usually tradition to invite the winner back to perform their new track on the first results show. But with just five days to go, there's been no announcement on whether Ben will return to the show, with Little Mix and Ellie Goulding rumoured to be performing instead. Meanwhile, Fleur has been confirmed to be performing on 8 November...
Then, in what can only be seen as a particularly shady move, Ben was reduced to becoming a 'Bophead' in one of the TalkTalk break bumpers that air in the X Factor ad breaks - something that is usually reserved for members of the public. Ouch indeed.
After bagging one of the biggest gigs of his career so far, performing at the Oxford Street Christmas Lights switch on alongside Kylie Minogue, the spring must have been taken out of his step when he discovered that not only is Fleur performing at the event, she's also got a higher billing than him.
What Ben needs now is a massive push from both his label and management, in order to save his career and stop his album from flopping too. With his eponymous LP due for release on 13 November, he needs to be appearing on any TV or radio show that will have him - so far I've not seen one live performance or interview. If Syco also want to prove they really do have his back, then a slot on The X Factor is an absolute must, and one that needs to happen ASAP.
Ben's proven he's got the talent, and with his rugged good looks and cheeky personality, there's no reason why he shouldn't be the next success story of the show. The snippets of material we've heard so far have been the best that any male winner has produced, and certainly aren't deserving of a place in the bargain bin alongside Joe, Matt and co's offerings.
UPDATE: With in a few hours of this blog being published, Ben announced he would be performing on The X Factor on Sunday 1 November. About time too.
Popular in the Community