I was invited along to a comic book workshop ran by Dan White (creator of Department of Ability) and hosted by Scope at the Cartoon Museum.
I'll be honest, I thought, this really isn't going to be for my son, Haider. He's 11 years old and has Down's Syndrome. He's not artistic, doesn't like writing and has the attention span of a gnat - but we went along anyway!
As we went in, Haider saw pictures of superheroes on the wall and he instantly started engaging with them, telling me which one was most like him, which one was most like me. He was getting really excited and it was amazing to see.
We try to get him doing drawings on the weekends and it never happens. He'll do a few circles then he'll throw the paper away!
At the workshop, it was completely different. His imagination just went away with him. I was just thinking "where did you get that from?" as he drew his 'Super Fireman' picture. I was just so surprised. For an hour and a half, he sat down and he focused. For him to do that was so amazing, he normally can only sit still for about ten minutes.
I was just so pleased and so amazed at what he could do. It was a great day and I'd love to share some memories with you all...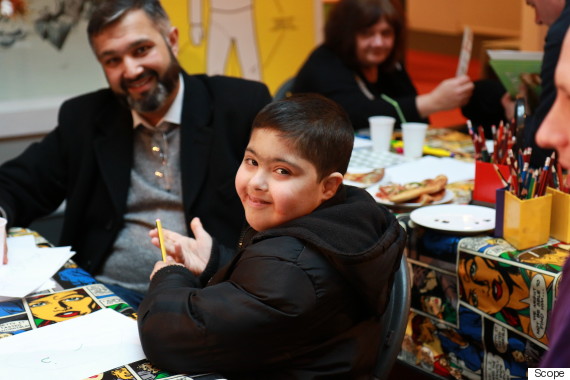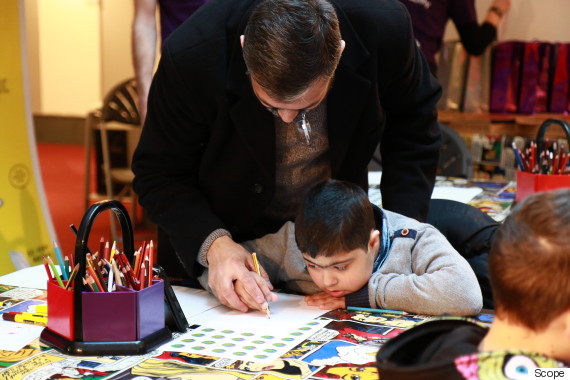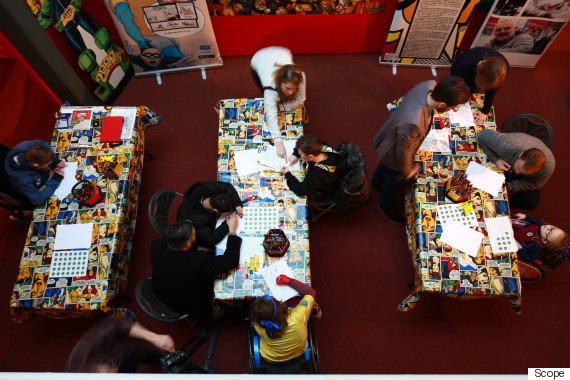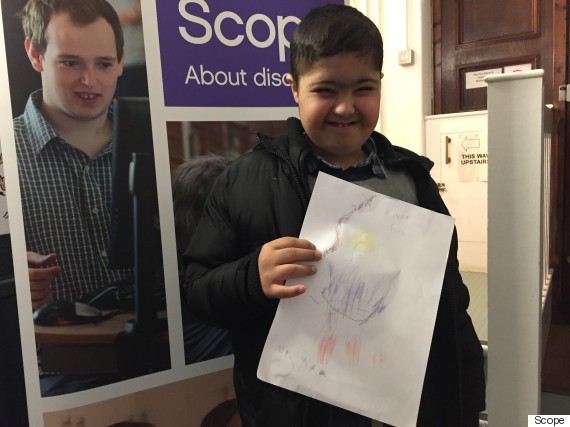 It's immensely important for disabled people to see positive portrayals of themselves in literature. It doesn't matter if you're disabled or not, it can only be a good thing to have more. That's why Scope is marking National Storytelling Week by highlighting this lack of representation.
The only thing I can remember with a disabled character whilst growing up in the 80s was the TV show Ironside, but that was it to be honest. I sadly can't say that much has improved since my childhood to Haider's childhood today. The representation of disability is still not there and, when it is, people are often misrepresented.
I definitely can't think of any disabled characters, let alone positive disabled characters, in literature.
The things you see about disability are often negative. It's always negative press and negative attitudes towards disability. Then, if there's a positive story, it's turned into a sob story or something to make people feel inspired. Why should this be the case? Why are disabled people treated differently? Yeah, they have a disability, so what?!
Haider's brilliant superhero design has been entered into a competition run by Scope. The design with the most likes will be given a cameo appearance in the next issue of Dan White's comic, The Department of Ability. To vote for your favourite, head to Scope's Facebook page.
It's National Storytelling Week and disability charity Scope is pushing for more representation of disability in literature.