Born in Mihu, Kenya, in 1969, Anne was a fit and healthy child before polio struck when she was two years old. She was given the middle name of Olympia at birth, a title of prophetic significance for the future and prescient of hurdles she would face in forthcoming years.

Superstitious villages believed the family were cursed following Anne's partial recovery from illness, forcing the Wafulas to relocate to Athumani's military barracks in Nairobi. Anne attended Joyland School for the Physically Handicapped, a Salvation Army institute.

After completing A-levels and graduating from Moi University with a Bachelor of Education degree, Anne taught at Machakos Technical College in 1998, before meeting the man she would marry - which lead her to Britain, motherhood, and wheelchair racing.

2004 marked the beginning of an Olympic career when Anne became the first wheelchair racer from East Africa to compete at the Paralympics in Athens. Following an application for British citizenship in 2006, Anne joined Team GB and in 2007 was officially recognised by the Queen at a Buckingham Palace reception for her work as a disabled athlete and for involvement in charity work for people with disabilities. Anne is currently preparing for the 2012 Paralympics in London.

Anne is a representative of the charities Action on Disability and Development and Right to Play.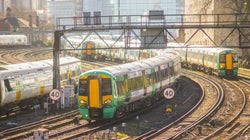 MarioGuti via Getty Images
The law says our experience should be 'like that of other passengers'. Well, it is not.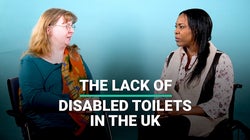 HuffPost UK
At the moment, there are 1070 Changing Places toilets in the whole of the UK. Wembley Stadium alone has 2,500 standard toilets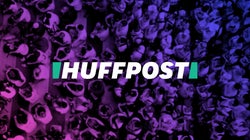 When given access to their fundamental rights, disabled people can achieve the equality that enables them to make vital contributions to society, improving their lives and the lives of others.