John Caudwell is an entrepreneur, business leader, and philanthropist. He grew up in Stoke-on-Trent, and discovered his commercial and creative streak at a young age. It was in the mid-1980s, when operating a successful car dealership in his hometown, that he turned a communications problem into a business opportunity. John founded Caudwell Group, the pioneering telecommunications company which, when he sold the business in 2006, was selling 26 phones a minute. John remains active in the business world, but his main passion is philanthropy. As a signatory to the 'Giving Pledge', John is committed to giving over half his wealth to charitable causes before he dies. John gives significantly to and raises the profiles of causes which struggle to receive the attention, funding and assistance they so desperately deserve. Through his charities Caudwell Children and Caudwell LymeCo, John's present focus is on improving the lives of those with disabilities and Lyme disease.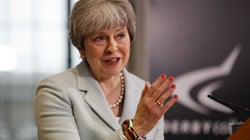 CHRISTOPHER FURLONG via Getty Images
For young people, being successful is all too often conflated with going to university. This conveyer belt approach to education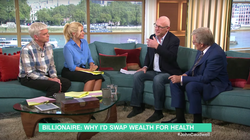 Lyme Disease victims have been abandoned by the NHS, due to a lack of understanding; it is time the Government ended the
We owe it to the next generation to make every possible provision for them to realise their dreams. If this is to be a doctor, lawyer, academic, or vet, then we must absolutely ensure that the UK maintains its reputation as a first class provider of university education.