Paul Taylor
Paul Taylor is CEO of FCC Environment, one of the UK's largest waste management companies
Paul Taylor is CEO of FCC Environment, one of the UK's largest waste management companies, employing 90,000 people globally. Paul is a chartered civil engineer, with 25 years' experience in the waste and recycling industry.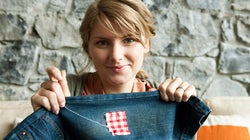 Image Source via Getty Images
Reuse covers everything from buying and selling used goods and repairing items rather than discarding them, to renovating and "upcycling"