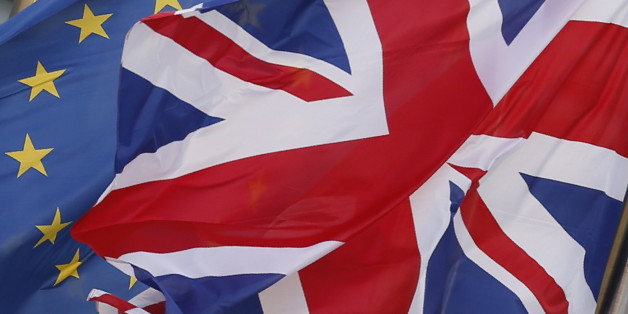 Francois Lenoir / Reuters
Last night the Prime Minister wrote a letter to us, the three million EU nationals in the UK, to reassure us that securing our rights remains top priority and that a deal with the EU is in touching distance. Well, actually, she did not write it to us, while Number 10 was busy drafting press releases on writing a letter to us she posted it on her Facebook page - the next morning.
Theresa May reiterates that EU nationals will be able to stay. This is not news. This has been said for the last 10 months. For many EU nationals like me who have lived in this country for decades, a promise not to be deported is an affront rather than reassurance. The letter does not contain any more substance than that.
She disagrees that she has been using the three million EU nationals as political bargaining chips - it "could be no further from the truth" she said. The questions though are, why write a letter on the evening of travelling to Brussels? Why send out a major press release before sending or publishing the letter itself? Why embargo the release to 10:30pm, early enough to be covered in all news outlets but too late to be challenged by the people actually addressed. The answer is simple: despite the letter being addressed to us, the intended audience is Brussels not the concerned EU nationals in London, Birmingham, Cardiff or Glasgow. Yet again, the plight of real people, neighbours, colleagues, spouses, children, is used for political gaming. Caring looks different.
Theresa May is offering 'User Groups' to discuss the process of registering. Important note: she wants to listen to us on process but not on policy. Despite the policy of how to register us still under discussion in Brussels, both Theresa May and David Davis have declined to meet with the3million, the grass roots group representing EU nationals in the UK. The group has offered constructive advice and objected to proposed measures such as compulsory blanket criminal record checks. Something no British citizen would stand for if it was mandatory for them.
The main message of the letter though is that Theresa May wants EU nationals to stay and that she is not intending to break up families. All very good, all said before, but it conflicts with the actual UK offer on family reunification on the table in Brussels. The harsh reality is that there are already 15,000 children in the UK living in so called Skype families. Families where one parent is not allowed to reside in the UK or even worse the child not allowed to reside in the UK because of UK immigration law. The same law the UK is intending to drag three million EU nationals into under the proposed settled status.
Anyone who has ever dealt with UK immigration law will tell you that it is cruel and uncaring. Once rejected deportation happens first, appeals can only be logged from abroad later. Amber Rudd, during her evidence session at the Home Office committee several days ago said that unemployment could be reason for rejection. How does that fit with not breaking apart families? Will spouses, mothers or fathers be deported in case they become unemployed?
The letter does not give reassurance. It simply confirms the impression that the UK Government is very skilful in dressing up an inadequate offer using positive-sounding language.