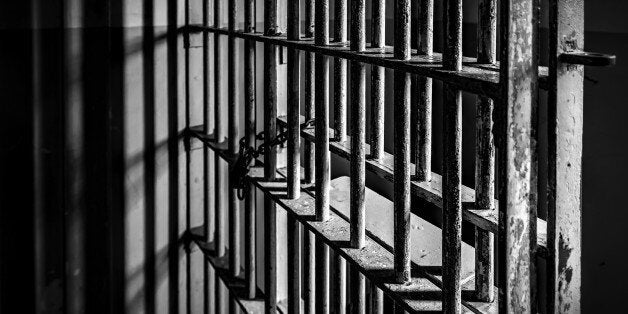 Our criminal justice system is failing trans prisoners. Last week a woman died in a male only prison and a couple of weeks ago, another woman had to be moved for her own protection. The Government must take action now. If they do not, more will face abuse and distress and I fear more lives may be lost.
As a result of a failure in the way the system treats trans prisoners, there have been two recent cases of trans women - Tara Hudson and Vicky Thompson - being placed in the wrong prison. In the case of Ms Thompson, this had tragic consequences. She was found dead on 13th November at a prison in Leeds.
In Tara's case, she was put in a prison with 600 men, many of whom had committed violent offences and was eventually moved after a campaign which highlighted the risk to her safety.
Jonathan Marks, my colleague in the House of Lords and a highly respected barrister, raised this issue in Parliament following the case of Tara Hudson. He pushed the Government to make urgent changes to how they handle trans prisoners, calling for full and careful thought to be given to allocation before sentence rather than after placement. A policy that makes perfect sense.
I am deeply concerned that this wasn't already common practice, but it is utterly shocking that a few short weeks after Tara's case came to the public's attention, action wasn't taken to urgently review Vicky's case too. There should now be an urgent review on a case-by-case basis for every trans prisoner in the prison estate to assess their situation
Our current system still relies on having the right piece of paper - a Gender Recognition Certificate - which costs £140 and is extremely complex to apply for, often taking several years. Trans prisoners are often placed based on their 'legally recognised gender' meaning that many are often wrongly allocated, putting them in serious danger.
Those without enough money, or who simply decide that they do not want to jump through legal hoops to define their gender, suffer an additional punishment that no judge has ordered.
Today I will ask the Government to review the Prison Services' treatment of trans prisoners in the House of Lords and I will push the Government to take action - and it must be now rather than later.
As liberals we stand up for equal treatment across society, your background should have no effect on how you are treated by the justice system and we cannot have a prison service which isolates people because of who they are.
This is completely unacceptable in any country which claims its legal system is free and fair.
Baroness Barker is a Liberal Democrat life peer