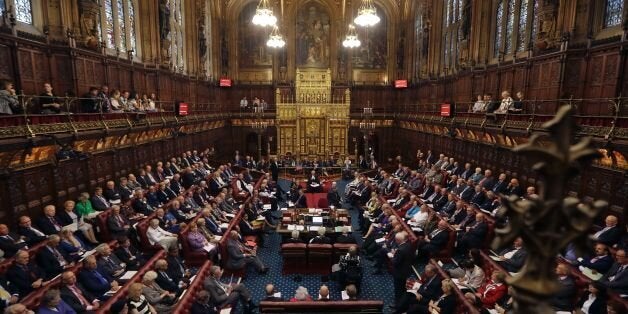 When the letter arrived a few months back telling me that I was to receive the Political Studies Association's 'Parliamentarian of the Year' award, to say it was a surprise would be an understatement. It's an honour and a privilege.
Being in Opposition is difficult and it's tough - and in a second, unelected Chamber with limited powers it is certainly a challenge. But it's a challenge we have to meet.
So the approach we have taken in the Lords is strategic, forensic and at times painstaking. It can be as difficult to decide when not to vote as when to challenge the government in the division lobbies.
Our guiding principle is this: 'Where are we most likely to be able to make a difference?' Armed with hard facts and good advocacy, we seek to build alliances on different issues and gain the greatest possible support across the House.
Labour peers have been dedicated in scrutinising government legislation and doing what we can to either persuade ministers or vote to take the sharpest edges off ill-thought out and damaging policies.
When we do defeat the government in a division, some of our successes have received considerable media attention. Tax credits is the issue that people most immediately associate with Labour Lords. But there has been other notable areas of work on the Trade Union Bill, the Housing Bill and child refugees where, in alliance with others from around the chamber, we have been able to press for important changes.
Each and every day however, we continue the unglamorous, steady and essential work of holding ministers to account. Much of this is achieved with little fanfare or outside interest. Even when it involves hundreds of concessions and amendments from the government to its own legislation, as we saw recently with the Investigatory Powers Bill. Changes that should be credited to our peers and others just getting on with 'the day job'.
Labour Lords are also quick to challenge ministers to provide answers to the major challenges we face today. Whether on the crisis in our prisons or the emerging scandal of historic child sexual abuse in football, we are holding the government to account.
On Brexit, despite the most enthusiastic Brexiteers trying to paint the Lords as being in denial, it is exactly the opposite. Already, our hugely experienced and knowledgeable Committees have started the detailed examination of key issues to be identified and addressed for any negotiations to be successful. That work would be invaluable to any government in the current climate - and even more so to one without a strategy or a plan.
Of course, all of this is only possible because of our remarkable team in the Lords. I'm proud to work with my shadow ministerial colleagues, our political and legislative advisers, and the wider Labour Group. Together we've shown the importance of being focused and unified, and deploying expertise and experience to great effect.
Baroness Angela Smith of Basildon is Shadow Leader of the House of Lords and a former MP and Minister