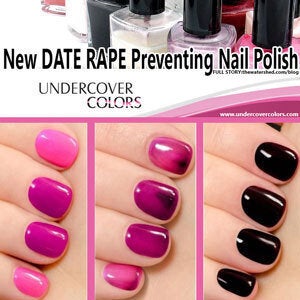 (Photo from thewatershed.com)
Back in August of this year, three male students from North Carolina State University created a nail polish that turns a different colour when it comes into contact with a date-rape drug. An absolutely brilliant idea, right? Giving women the ability to protect themselves from violent rapists who might like to lace their drinks with drugs that women certainly don't need to be drinking. I for one, would be open to using this nail polish if it was sold in the UK.
But then here come the complaints...
Rape Crisis England and Wales gave their opinion on the invention, stating that the very invention of this nail polish suggests that the victims may be partly to blame for rape and that they have some sort of responsibility in ensuring it doesn't happen to them. Isn't the idea of the nail polish to empower women? Surely wearing a product that you would possibly wear anyway is not admitting that a woman might be responsible for her own rape? The invention itself is not condoning 'victim-blaming.' As a woman myself and a passionate advocate for 100% of the blame for violent assaults on men and women being the fault of the rapist rather than the victim, I do not see how preventative measures can be brushed under the carpet just in case small-minded people think this may an excuse to rape. Everyone knows there's no excuse for rape, it's a universally acknowledged fact among the normal, moral people of the world.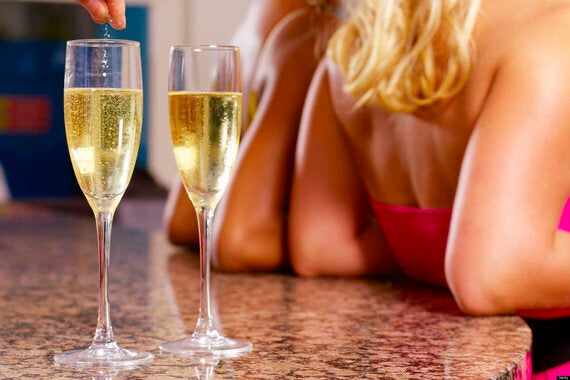 (Photo from huffingtonpost.ca)
Whilst the obvious idea is most definitely that men should be taught not to rape rather than women being taught how to not get raped, what harm can an extra preventative do? Lad-culture is partly responsible for 'rape jokes' and some people might not fully appreciate the seriousness of rape, for example, Sheffield United football club who think it's a perfectly reasonable action to welcome back convicted rapist Ched Evans; but this does not mean the world is suddenly accepting of rape. (It's only the fans of Ched Evans who're suggesting rape is acceptable.) If the support for the petitions to remove said footballer and the petition to axe that gobby Dapper Laughs from ITV after making crude, inappropriate rape jokes is anything to go on, then surely that suggests that people, characters or companies who are openly blasé in regards to rape will not be tolerated for long?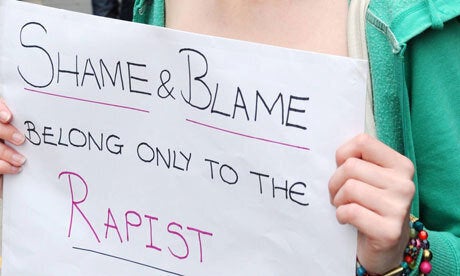 (Photo from theguardian.com)
Rape Crisis charities of course have to be cautious and professional when dealing with issues like these as their work is very serious and crucial to thousands of women across the country, but where's the harm in giving women that extra little bit of power for themselves? Nobody linked to the nail varnish has suggested that rape is the fault of the victim, nobody has suggested that women can 'stop rape from happening.' What is being said is that women may now have the power to stop themselves being drugged via their drinks during a night out. Literally having power at their fingertips. The questions are: Will the science actually work? Will it be sold world-wide? and will it inevitably lead to victim-blaming for those who don't take this preventative measure? After all - women certainly shouldn't have to do anything in order to 'avoid being raped.' A woman staggering around in a drunken stupor, no nail polish to be seen, isn't an open invitation for a man to just do whatever he fancies.
The moral of the story - DON'T RAPE!
Related