This week's 'On the Streets' focuses on the subtle humour and finer elegance of street art. The pieces that caught our attention, located mostly in NYC and London, are all conceptually fresh, original and have something of a Duchampian aura.
Leading off is this brilliant Jilly Ballistic 'Exit' paste-up somewhere deep in the Brooklyn subway. Well-known for her intelligent, full of humour interventions, the artist continuously put thought-provoking anti-advertisements or into fine-looking collages, not being afraid to speak out; pasting stickers of gas-masked nurses and WWII soldiers. The result is more than satisfying.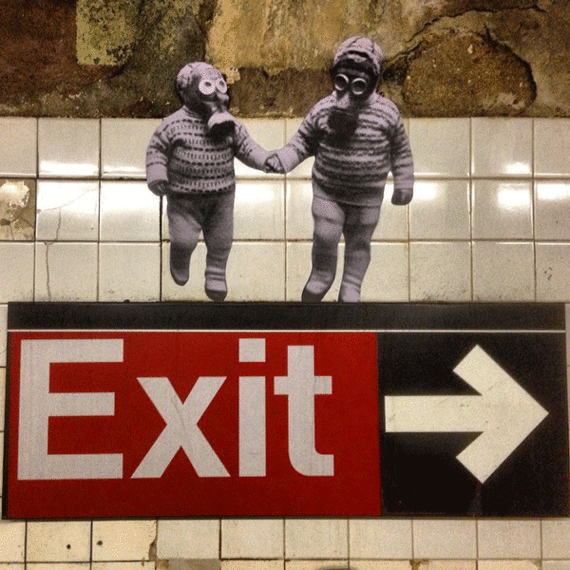 Image via the artist.
Other notable pieces come from Mobstr in London, Pose MSK and Joei Urato in NYC, Cyrcle in London, Anthony Lister in Melbourne, Nunca in Paris and Borondo back in London.
Master of subversion and co-option of billboards Mobstr is back, hitting the streets of London with his tongue-in -cheek work, challenging passers-by perceptions of public space, and its visual endorsement. Image via Vandalog.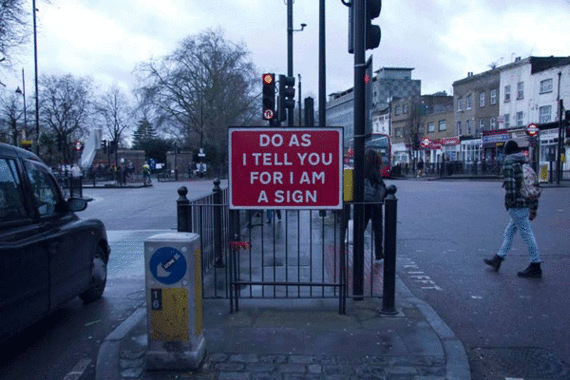 Renowned graffiti writer Pose MSK marks the start of NYC Armory Week (part of the L.I.S.A Project NYC) with his newest vigorous and brightly-hued with pop and comic art imagery and graffiti elements wall. Pose will be back later on throughout the year to paint the entire five-story wall and we look forward to see the whole of it when completed. Image via the artist.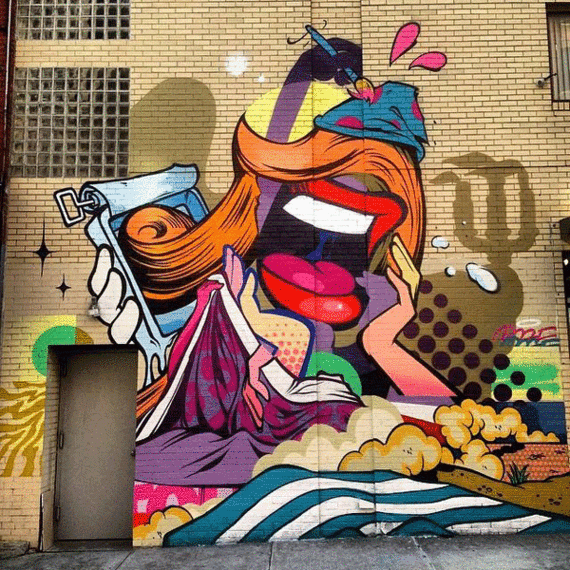 Joei Urato keeps it short and sweet in NYC with his beautiful 'Small World' in NYC. Image via StreetArtNews.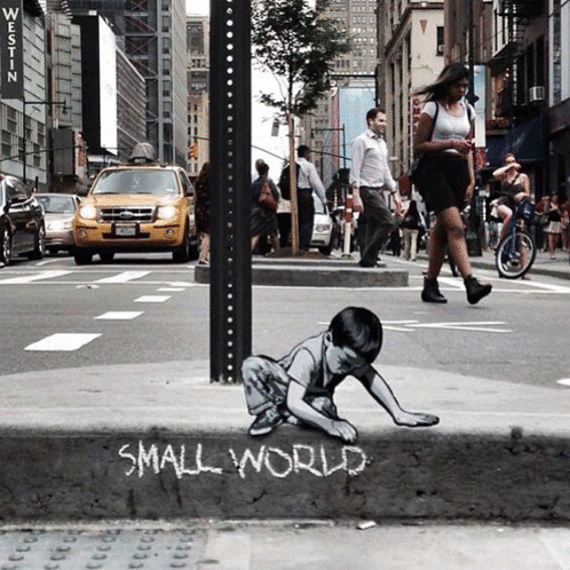 Dynamic LA art duo Cyrcle are in London for their first UK solo show 'Overthrone: Pooring Reign' and did not miss the opportunity to deliver a large-scale piece in Shoreditch. In their signature style, they created a bicolour hand-painted image of intertwined Greek figures, visually re-interpreting the concept of control and power symbols. Image via the artists.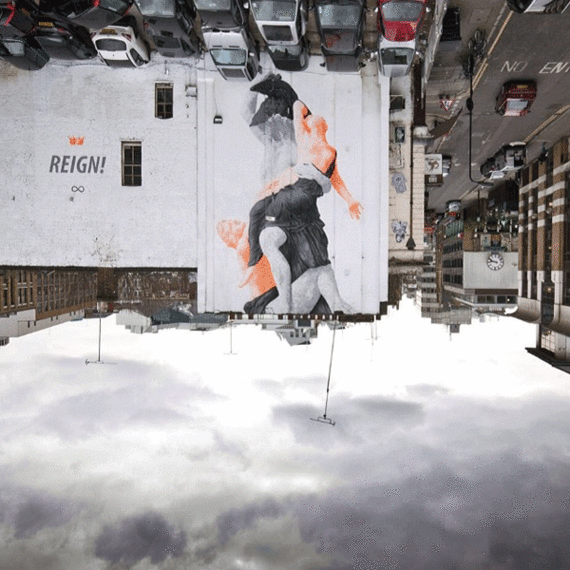 Often referred to as 'Australia's best contemporary artist', Anthony Lister never fails to impress us with the sophisticated painterly style, bad-tempered characters and loud colour palette. This new wall from Melbourne confirms it too. Image via the artist.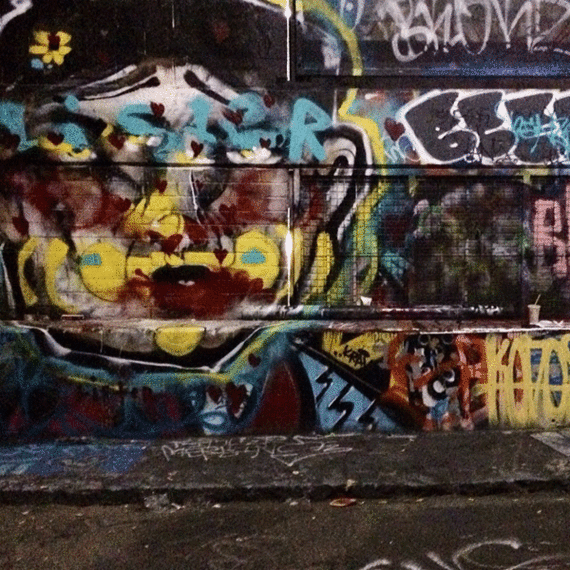 Another fresh example of elaborate aesthetics comes from Brazilian Nunca, who using his signature hatching lines and bright colours, completed this impressive indoor mural in Paris.
Image via StreetArtNews.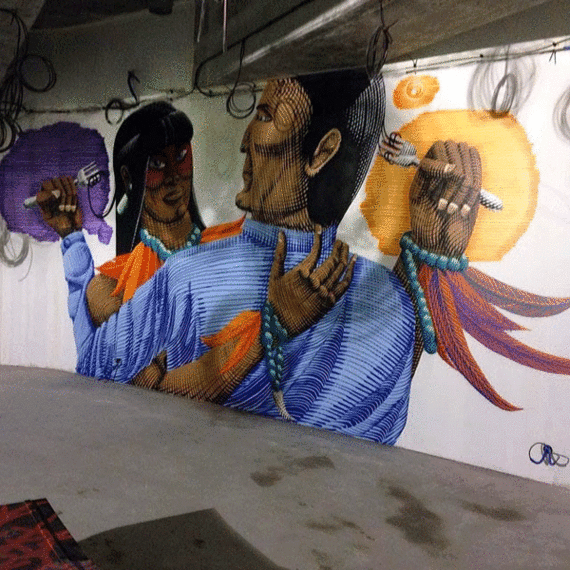 It is not often to come across such a strong and balanced combination of classical aesthetics and painterly techniques in street art, but Spanish artist Borondo latest works in London are the living proof. We finish our review with a snippet of some of his pieces, two in central London and one in Hackney Wick (more here) . Images via Urnannerding.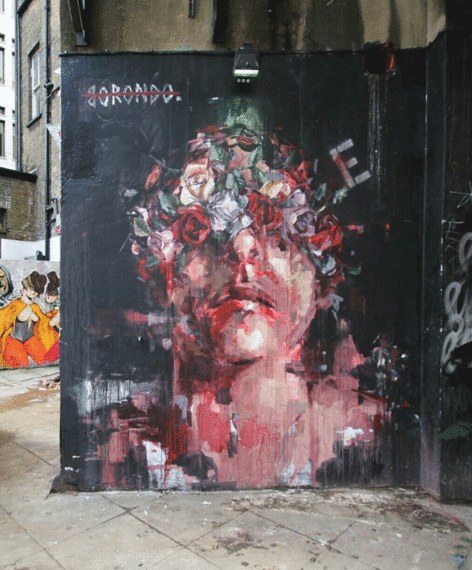 A close-up shot of the work.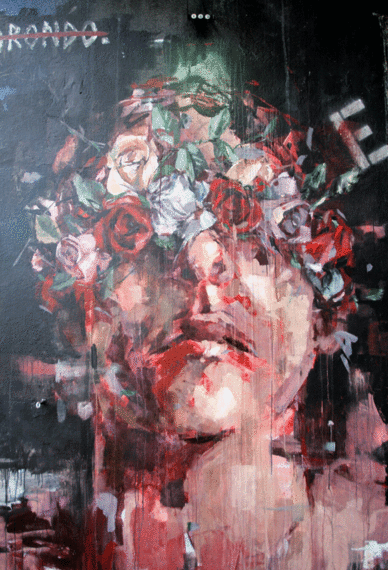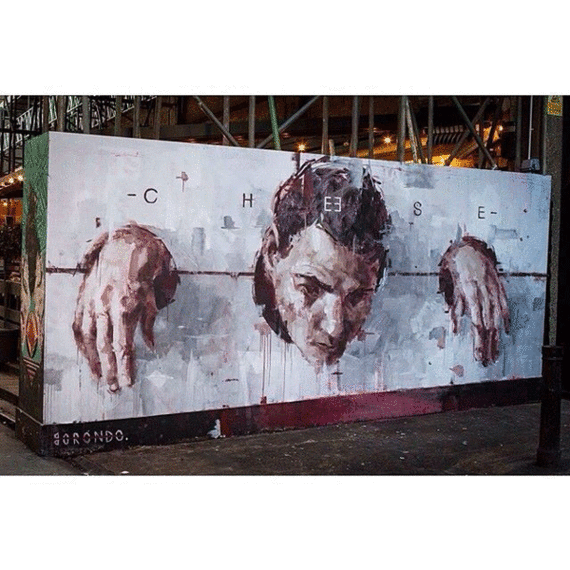 Borondo's 'Narcissus' in Hackney Wick.