Summer is at its peak, resulting in frantic painting on the streets at large. True to our fascination with eclectic works, Millie Kotseva chose Brazilian artist Mag Magrela's most recent piece in Lisbon to be the leading one in this week's review. The mural stands out with the richness and depth of its imagery, and how harmonious the exposure of colour against the grey architecture of the crumbled wall is.
A true masterpiece on a wall.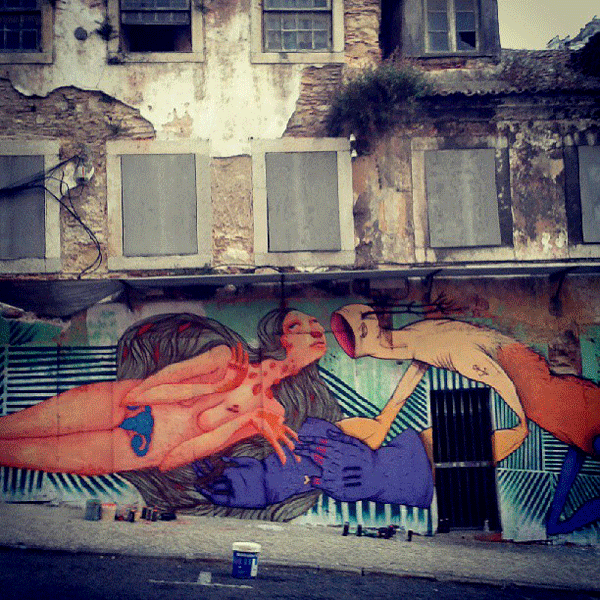 A more detailed shot of Mag Magrela's impressive piece in Lisbon. Images via the artist.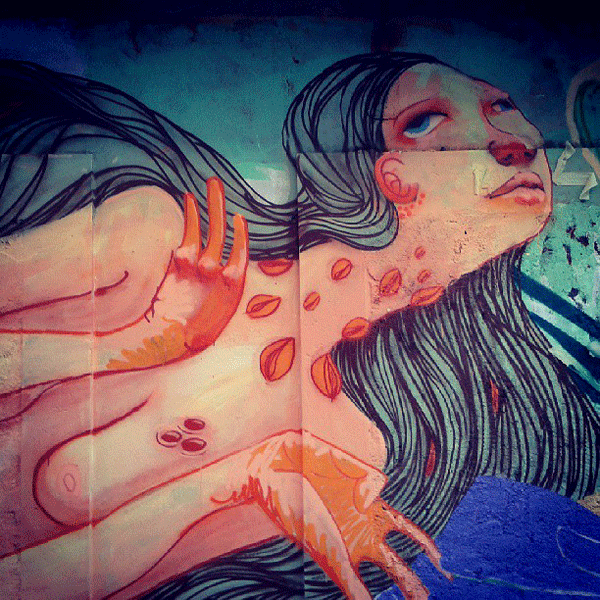 Other notable walls come from Herakut in Frankfurt, RAE and Judith Supine in Brooklyn, INTI in Slovakia, Swoon in Grottaglie and Cranio in sunny London. A plethora of urban euphoria caught on the city walls...
It is not difficult to name ''Something better than Perfection'' because this new Herakut wall has it all - perfection, depth and tender feelings. One of our favourites from their Giant Story Book Project so far.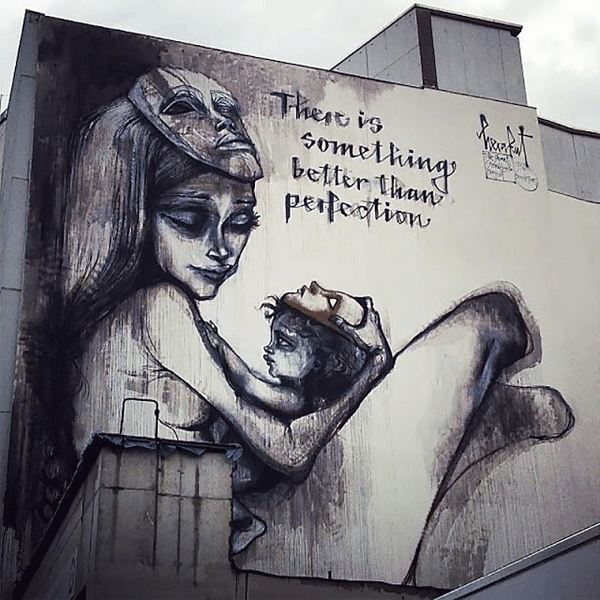 Brooklyn -based artist RAE, well known for his quirky street sculptures and endearing characters, has hit the streets of NYC again with this signature mural featuring intriguing, Basquiat-esque abstarct figures in bold colours. The wall truly stands out. Image via the artist.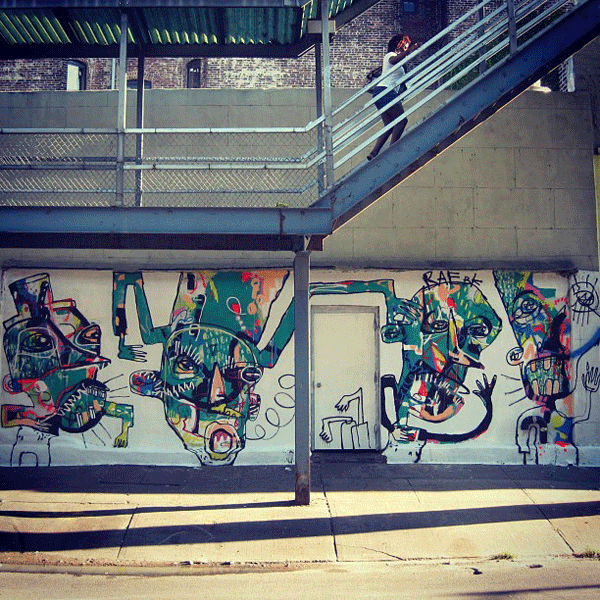 Master of urban collage Judith Supine has reactivated his work on the streets and here is the newest from him - very representational and so very Supine...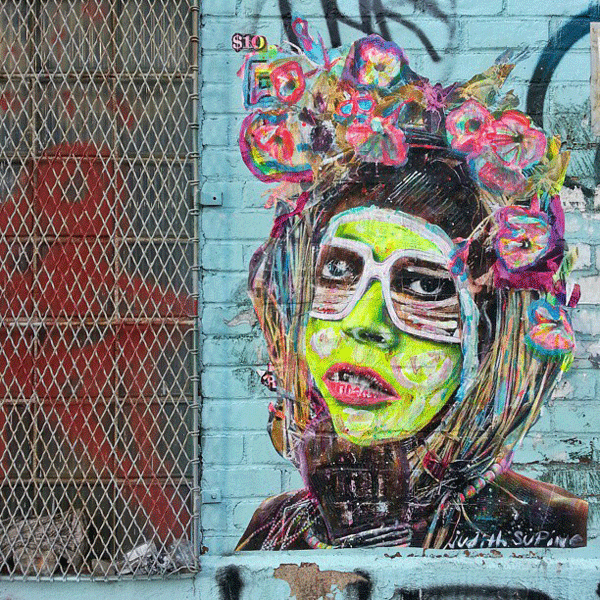 Slovakia welcomes Chilean muralist INTI, whose new large-scale ''Soul Food'' large scale piece is beyond impressive. Image via the artist.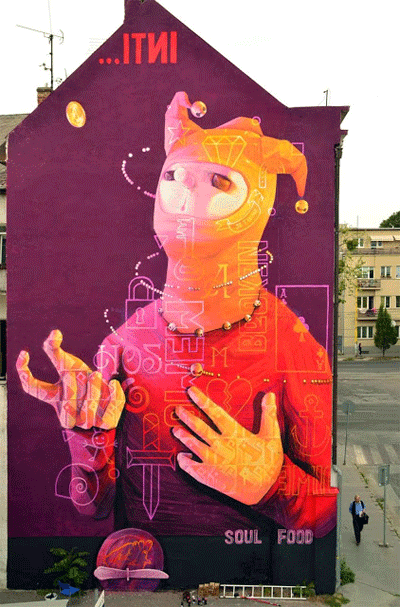 It is nearly time for the FAME Festival in Grottaglie, Italy, where this amazing Swoon paste- up piece, full of delicacy and details, surfaced.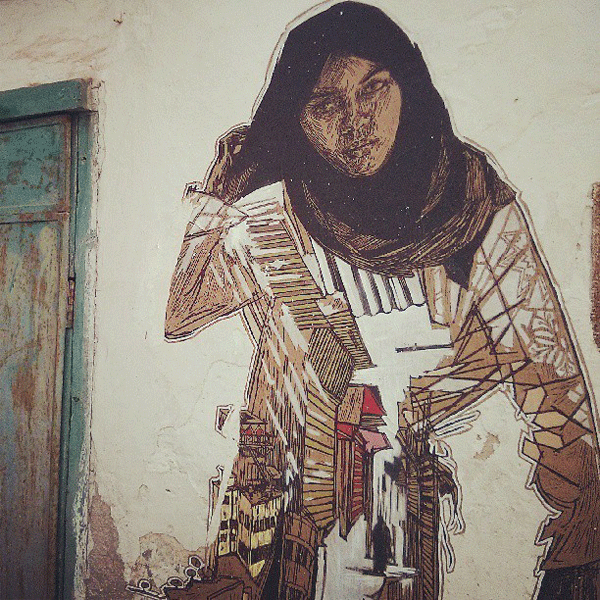 To finish off our colourful art review, we are back in London, looking at Cranio's rainbow-coloured giant, enriching London's city walls with its vibrancy and peacefulness. Image via the artist .