Summer might be in its end but Millie Kotseva's new weekly Friday review is full of rainbow colours and playfulness. First stop from this artful roller coaster is Frankfurt, where renowned artist Nunca delivered a stunning mural of a young woman in signature hatching lines, revealing the firm connection of modern urban Brazil with its native past.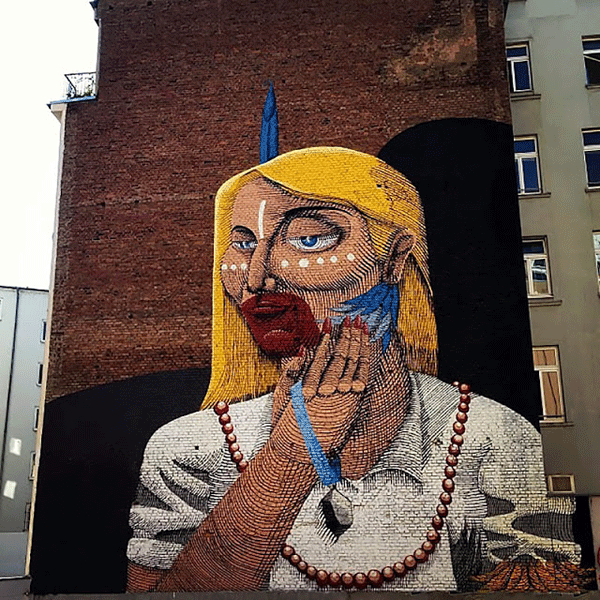 Take a look below of the close- up shots of Nunca's fantastic piece, done for the Street Art Brazil Exhibition. All images are through StreetArtNews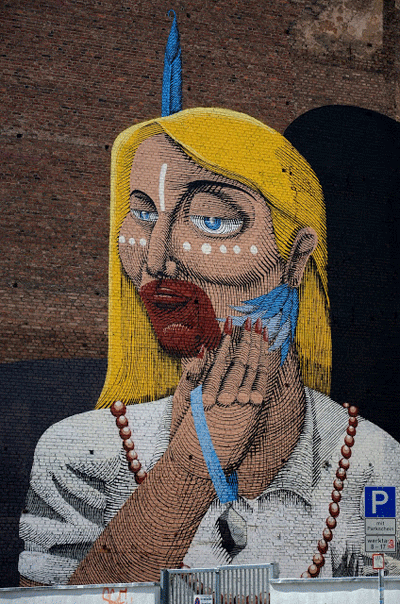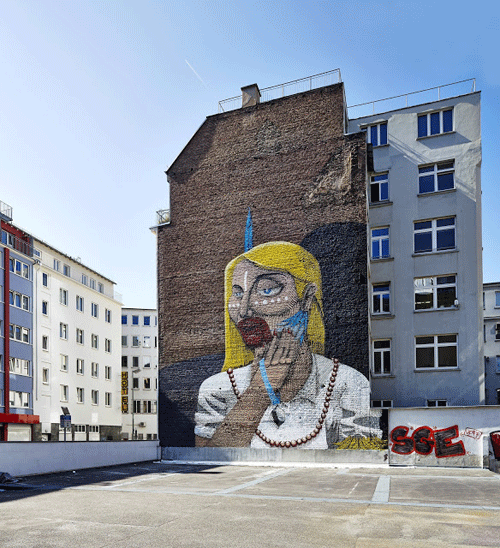 David Shillinglaw hits the streets of London again, resulting in this explosion of colours and vibrancy piece on Great Eastern Street. We love it.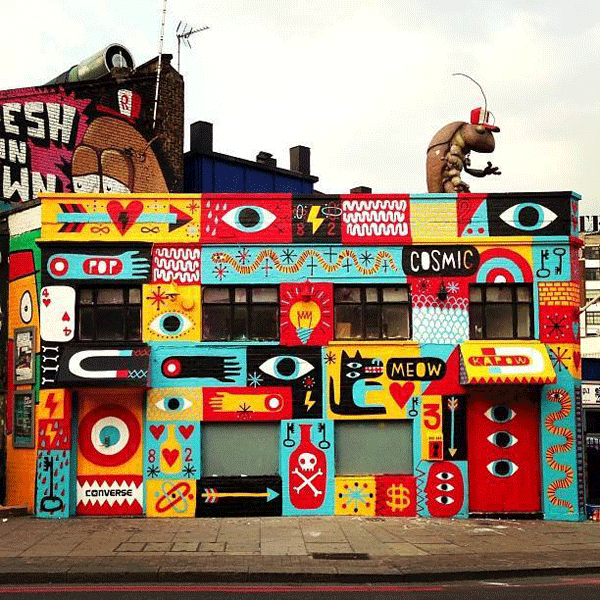 After UK, Brazilian artist Cranio is now in Spain, where he hooked up with local artist PEZ to create this frolic and colourful mural in Barcelona. We look forward to their next piece.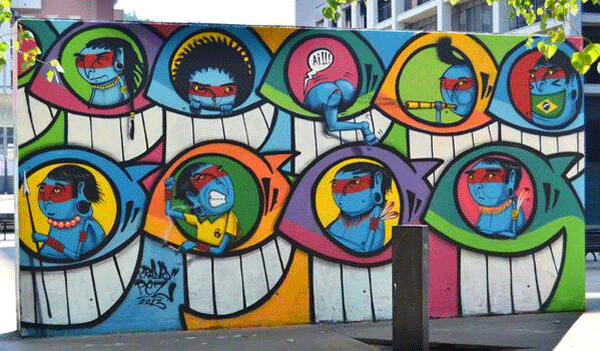 Next stop from our colourful journey is French Saint Etienne, where artist duo Ella and Pitr deliver this large-scale piece featuring a young man mounted his creation- a red giant. The almost naive dadaistic style of the mural is quite unusual but very effective.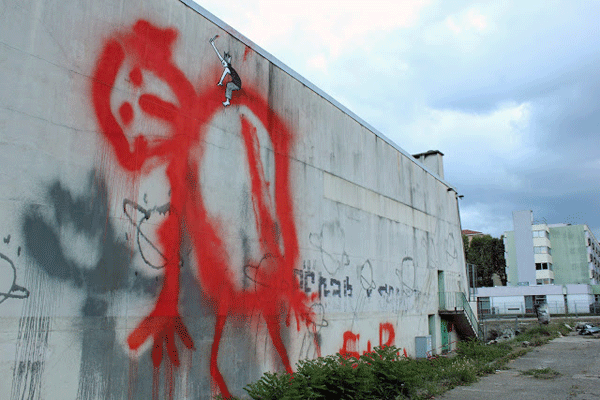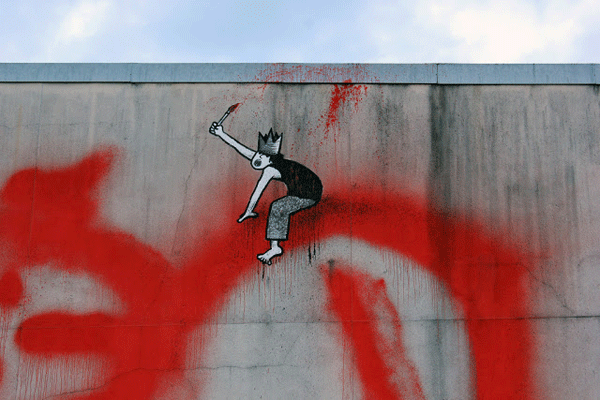 The London Police are in Kentucky, where they took part of the local artist-in -residency programme to beautify public spaces and as it can be expected, they did not disappoint at all.
Image via the Wooster Collective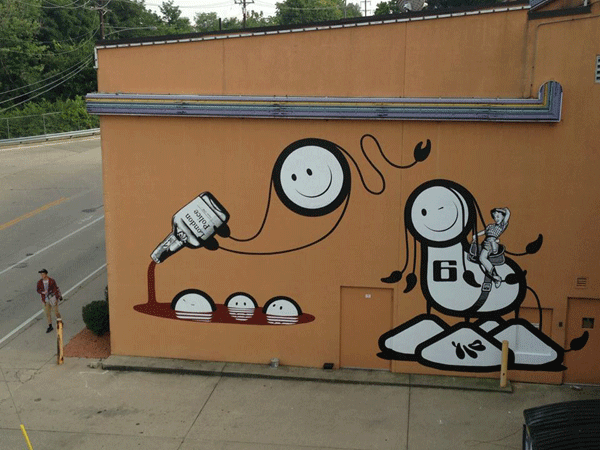 After a short visit in Cologne, Spanish ARYZ is now in Rennes, France for the Teenage Kicks Festival and his new mural is not only bright but full of playfulness too.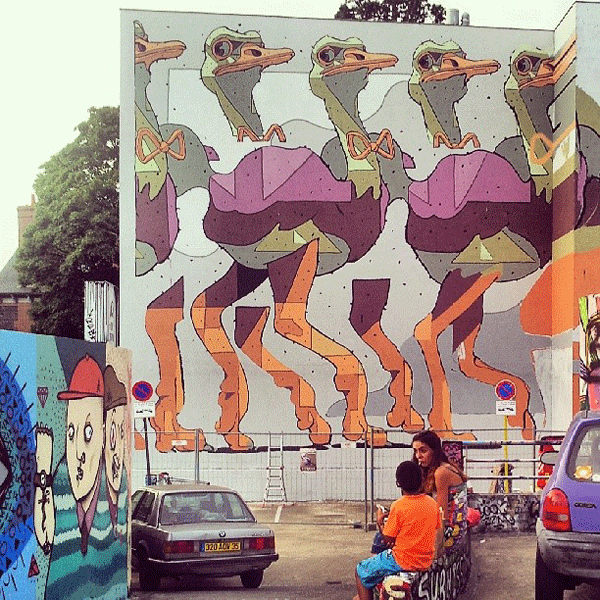 We finish our roundup with the master of miniature street art - Pablo Delgado, who is back putting up work on the grey streets of London. We will keep our eyes wide-open for all the little wonders he left for us. Here is what we found so far.