The focus of this week's 'On the Streets' is on pieces of art in the public domain that are strong, thought-provoking but playful and are a constant reminder of the human desire to explore unknown horizons. Leading off is Lithuanian born artist Ernest Zacharevic, whose new wall in Singapore is a brilliant example of sincere and positively engaging work; a step forward towards acceptance of this art form in the public space in a location where graffiti and street art are still subjects of severe punishment.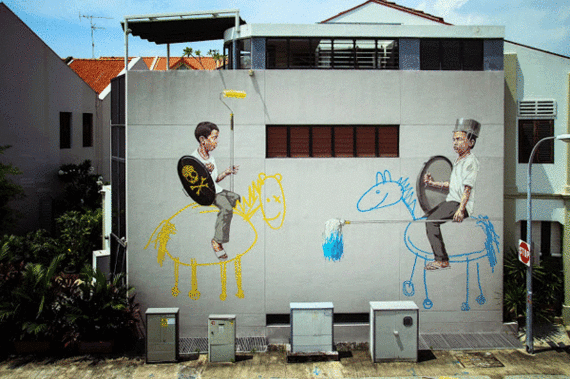 A close -up shot of Ernest Zacharevic's mighty wall in Singapore. Image via Arrested Motion.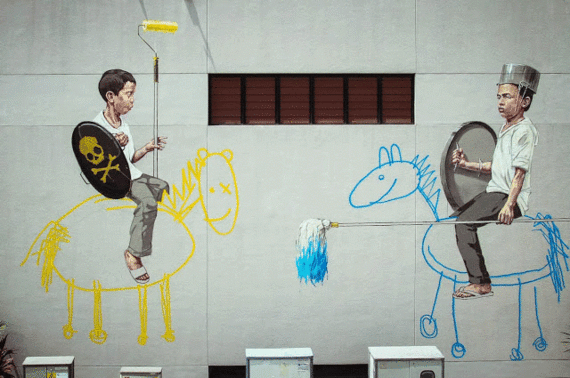 More notable walls come from Banksy as part of his NYC art residency, Space Invader - NYC too, Reka One - Portland, Pixel Pancho - New Jersey, and Phlegm in collab with RUN in Wales.
Banksy's month long ''residency'' in NYC has officially ended yesterday. We picked up those two murals, that we are sure are either painted over or chiseled off the walls by now, because we cannot stop admiring their clever positioning and subtle commentary on themes such as art, crime, vandalism and preservation. Images via StreetArtNews.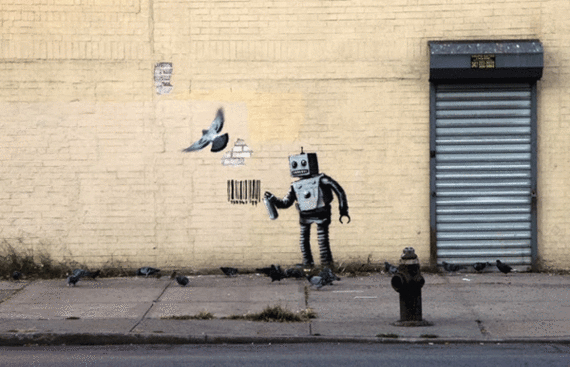 Banksy's ''The Bronx Zoo'' , NYC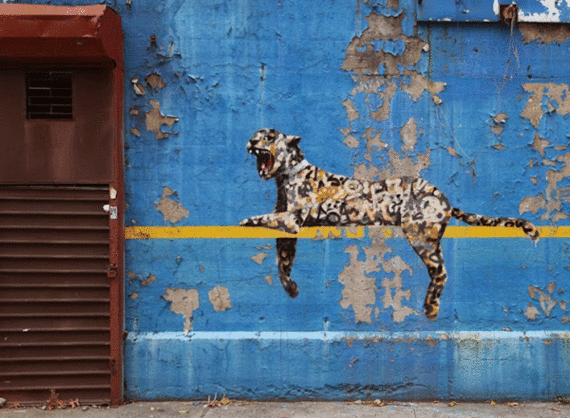 We have always loved the work of renowned French artist Space Invader, who is currently in NYC leaving his signature mark in the Big Apple. The piece below is done just before the artist's rumoured arrest (source the Lo-Down) and is now removed off the wall by the property owner... A sad ending for both Space Invader and his work... Image by Mark Miller.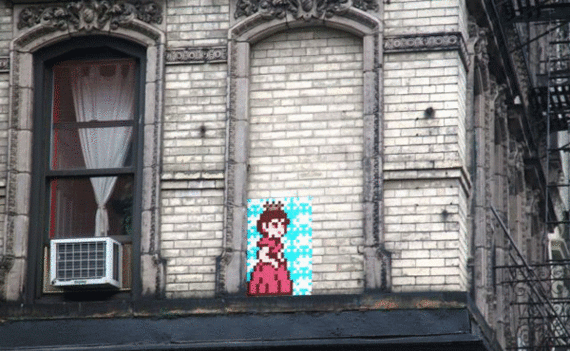 Berlin-based Australian artist REKA ONE , well-known for his large-scale murals, full of dynamism, playfulness, colours, bold brush strokes and animated forms, has just completed this Autumn- themed wall, named ''The Fall''. We love how beautifully the colours and the characters blend. Autumn hardly ever looked better... Image via the artist.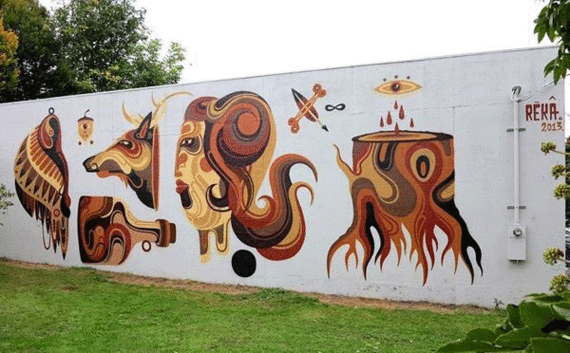 This new Pixel Pancho wall in New Jersey, featuring a robot-themed family portrait is simply brilliant. Image via Arrested Motion.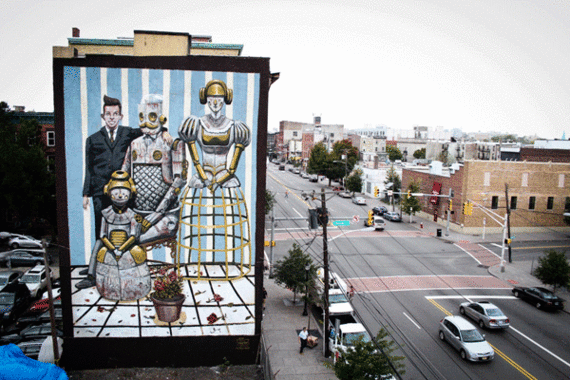 We finish off our whimsical roundup with these two fantastic walls by Phlegm in Wales, one done in collaboration with Italian artist RUN. The murals are both greatly placed, visually very strong and thought-provoking, all completed in signature monochrome tones. Images via the artist.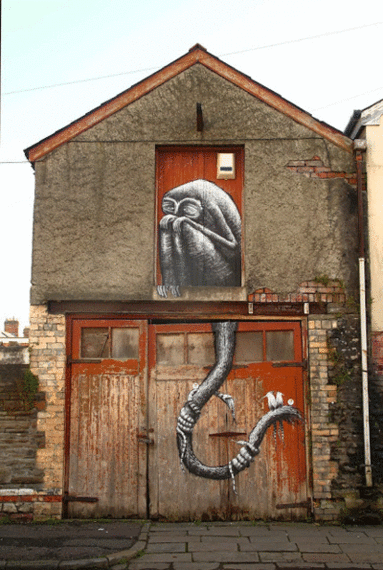 Phlegm and RUN collaboration for the Empty Walls Street Art Festival 2013, Cardiff. Images via StreetArtNews.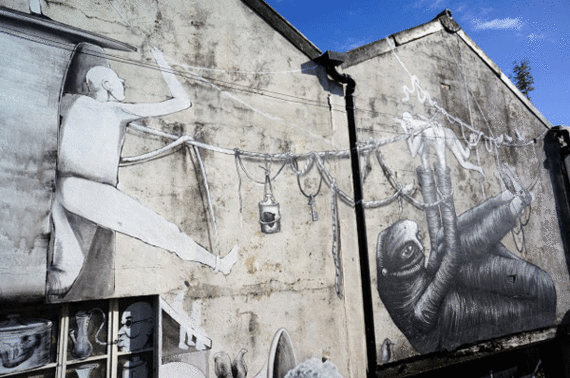 Detailed shot of Phlegm's part of the wall...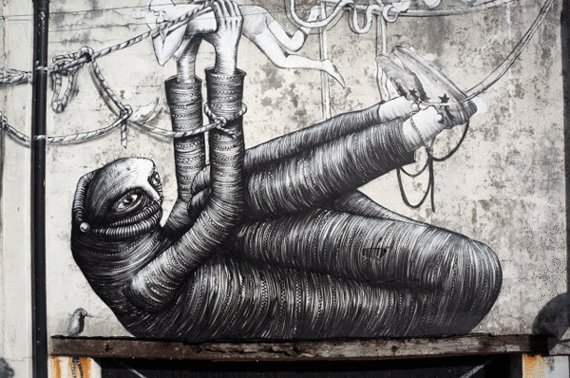 RUN in details...