For a long time, the lack of good menswear designs coming out of India irked me to say the least. With its myriad of genius designers from Manish Malhotra to Rohit Bal, it seemed ridiculous that the ethereal beauty which we see in womenswear, could not be transferred over to men. However, now the winds of change are sweeping through the sartorial citadels of Delhi, Mumbai, Kolkata etc, and menswear is finally coming into its own.
I have already written on the tremendous design successes of Manish Malhotra and Ashish N Soni, who are giving men something to be proud of in the wardrobe department. But another trail blazer, who is by far making the biggest noise when it comes to menswear, is Narendra Kumar Ahmed. Kumar has leapt ahead of the rest; simply by the fact his designs are outstandingly versatile and supremely beautiful, from his use of material, to style, to stitching.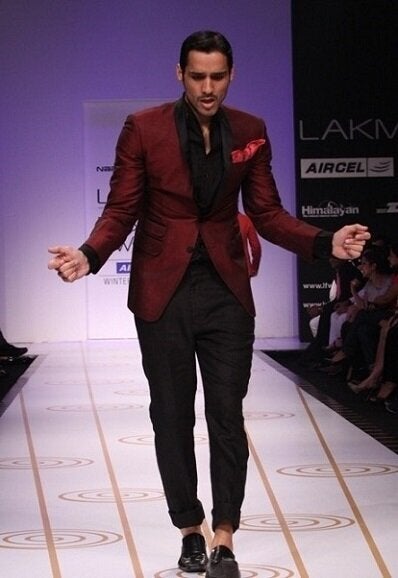 Kumar first came to global attention during the 2011 Lakmé Fashion Week, with his very dapper Autumn/Winter menswear collection. A gilded procession of Dupion and Ari silks, velvets and cottons formed the basis of what was the most eye catching collection of the season. Like most Indian designers, Kumar uses a broad palette, and it was colour that proved the golden element for this collection. Rich shades of lustrous sapphire, ruby, wine, dusky pinks and midnight blues were du jour, all giving the collection a particularly sophisticated feel.
When it came to inspiration, the collection was a geographical and historical billet-doux to the most luxurious menswear of the world, with Oscar Wilde style smoking jackets and Japanese inspired tuxedos to Maharaja referenced shirts. What became clear about this collection was that, like Pythagoras, Kumar had found his Golden Ratio, hitting the spot where beauty meets perfect functionality. For this collection, although creatively exquisite, could easily be worn at any function anywhere in the world, formal or informal.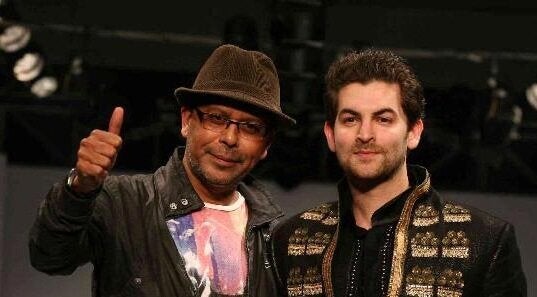 Narendra Kumar with Bollywood actor Neil Nitin Mukesh
This year Kumar crossed both the cultural and fashion barriers by being featured in Esquire's prestigious Big Black Book of Style, which caused quite a stir. This was surely proof that Indian designers need to pay the same attention to menswear as they do for womenswear. As the fashion market place is always ravenous for the next big thing.
In an interview with T. Krithika Reddy of The Hindu, Kumar explained about this flurry of interest for menswear "the logic is simple. Men need help with their wardrobe. They must think beyond clichéd cuts, styles and colours. It took a while for them to open up to the idea of designer wear. Now, it's really caught on. I would also attribute the trend to gym-hopping men who seek torso-clinging clothes. When they started looking for slim fits and cuts that could enhance their personalities, the recognition came automatically. John Abraham wore my shirts in No Smoking. Films such as the Amitabh Bachchan starrer Aladdin, the underwater blockbuster Blue and the much-hyped Fashion followed."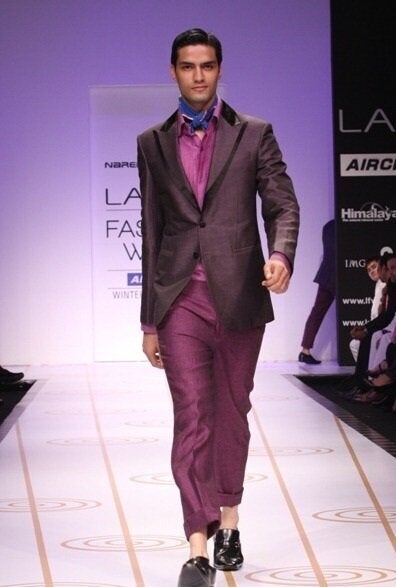 He also remarked about his surprise at being noticed by Esquire, saying "I was surprised when a friend called and informed me about my store being mentioned in Esquire's list in its prestigious Big Black Book of Style. For two decades, I've focussed on the fundamentals of men's clothing -- which are cut and fit. You get them right, and you can survive the blustery winds of fashion."
Kumar has uncompromising standards when it comes to design, and never fails to surprise. He has shown us that Indian designers can achieve great things where menswear is concerned, with an eternal abundance of creativity that quite easily puts the rest of the world to shame. As Mumbai Fashion Week gets underway, the world waits in anticipation as to what Kumar will surprise us with next.