I suspect that if you ask most people who their favourite charity is, most will reel off a list of the 'big' hitters - Cancer Research, NSPCC, Macmillan, Save the Children, RSPCA, Oxfam, The Red Cross, Christian Aid, the British Heart Foundation, Age UK, The Royal British Legion - the list is endless. Whilst many will have local branches, they are all national or international players with big advertising budgets and even bigger ambitions.
When it comes to my great passion, dementia, the UK's major charities - Alzheimer's Society, Alzheimer's Research UK and Dementia UK - are all becoming household names. Interestingly though, when my story of my dad's life with dementia was unknown, it was a charity hardly anyone in the dementia world talks about who showed most interest in me.
Bristol-based BRACE fund research into dementia. Their scientists are currently working on projects to try and unravel the mysteries of what happens in the brains of people who develop and die from different forms of dementia, most notably Alzheimer's Disease. Nothing they do is particularly flashy or headline grabbing now but it may, one day, lead to the major breakthrough so many people with Alzheimer's and their families are hoping for.
I knew very little about BRACE until a speculative email sent to their offices received a positive reply. Since then a beautiful friendship has blossomed. They gave me my first speaking opportunity, which whilst nerve-wracking was a turning point in my career. No longer was I "just" a writer; I had quite inadvertently become an engaging, well-received and in-demand speaker.
Nearly two years later and I am an Ambassador for BRACE. What I really like about working with them is because they are a smaller charity you get to know their staff and the people behind the projects they fund, their events often raise local issues for discussion (that link to their work) and they represent, to me, a true example of what being a charity should be. They put money raised to good use - it's less about corporate image and more about real action.
From a personal perspective, I'm proud to introduce people to BRACE. Many professionals and families are not familiar with their work, but are aware of the huge challenges within dementia research. It's very satisfying to be able to tell people about projects happening in the UK that they have never heard about. It spreads a little hope and is refreshingly free of some of the pre-conceptions people often have about the corporate charity world.
Being a small local charity doesn't mean that BRACE aren't innovative. Their recent #savemymemory campaign, launched to coincide with the build up to Dementia Awareness Week, has the potential to be embraced worldwide thanks to the power of social media. With a catchy hashtag and simple message, #savemymemory is an immensely powerful idea that sits perfectly with the work BRACE fund into trying to do exactly that for future generations.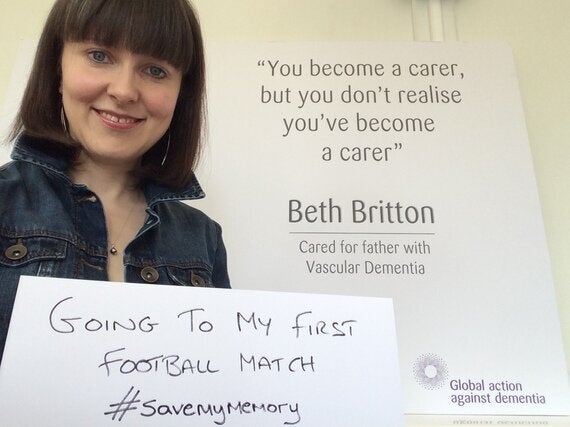 My contribution to #savemymemory
I firmly believe that terms like 'small' and 'local' will become less and less applicable to BRACE and other charities who are similar in operational size and scope in the future. The global nature of modern communications means that social media can carry their messages around the globe, and given that any breakthroughs in the work they fund will undoubtedly have international interest, I suspect that #savemymemory is just the start of finding a whole new audience for BRACE.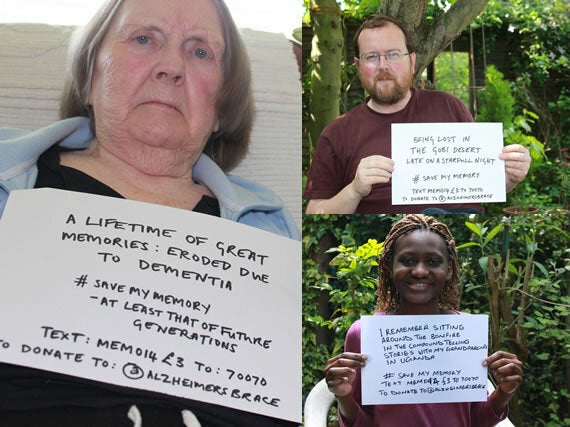 Pauline, James and Flavia - Mother, Son and Care Worker, all supporting #savemymemory - With thanks to James Murray-White for the image
Ultimately of course, charities are judged on donations raised, and asking people to see BRACE as a cause equally worthy as those represented by household-name charities might seem rather fanciful. Against that backdrop, however, I recall a very apt saying that was one of my dad's favourites, "From small acorns big oak trees grow."
Related