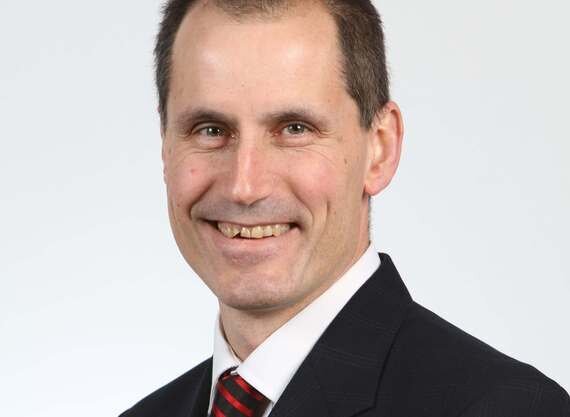 We have a steel industry in crisis and the government has decided to rely on the Chinese to control our nuclear industry. Meanwhile, we face a chronic shortage of technical skills. No wonder crucial infrastructure like the electrification of the railways is being delayed the un-pause not withstanding. Now really is the time to scrutinise the reality of the government's so-called "Long Term Economic Plan" and whether it is little more than the modern day equivalent of the emperor's new clothes
We have a government which relies on competition. But competition alone is not enough to secure growth and stability in key industries. Collaboration between the workforce, employers and the government is also crucial. There are many good examples of businesses working closely with trade unions. Businesses like Siemens, Westland, Caterpillar and Fujitsu all have partnership with their workforce as a central part of how they do business. It is no coincidence by the way that those same highly successful businesses have a strong, mutually beneficial relationship with their supply chain as well. And of course, the Labour movement has in its core the principles of mutuality and co-operation.
The trouble is that this government overlooks the basic challenge that in a free market, without intervention, there is no one to consider the long term needs of our country. The damage being done to the steel industry illustrates the point and the whole country will be adversely affected if we do not have adequate internal capacity whether in steel or in a string of industries and sectors. It is striking that the government has not followed the example of the Italians and intervened to secure the future of key national industry. You have to ask the question why? Why too isn't the government working with our EU partners to ensure that steel and other core industries are protected? And why is the government apparently so relaxed about our ability to ensure future supplies of crucial industrial products, let alone about the fate of the workers, their families, supply chain businesses, the local economies and communities affected?
The answer can be summed up by a lack of strategy. We have a government that talks about a "Long Term Economic Plan", yet it has no such plan when it counts. No plan to deliver rail electrification in a timely way due to skills shortages, no plan to develop or control our energy supply or consider the need to replace the reliance on fossil fuels and develop renewables and certainly no plan for core industries. No plan in the long term interests of industry or the economy of this country, let alone to consider the impact of climate change. The "Long Term Economic Plan" is the emperor's new clothes of our age. Emperor Osborne really is clothed only in his birthday suit and this lack of a strategy for our economy is a real problem.
If we look at the success of our major competitors, they have had a long term strategy for investment in infrastructure and skills and that strategy is embedded in the way they run their economy. That strategy is steeped in collaboration between workforce, employers and government. Their education systems are designed so that young people end up with intermediate and advanced technical skills and the link between school and work is strong. Meanwhile, in Germany, worker representation on company boards is commonplace and the supply chains make sure that small firms are a core part of the success of larger firms.
In this country, we should apply the lessons of best practice from overseas and encourage a culture of partnership and collaboration. Between small and large businesses. With our EU and other partners. Between schools, colleges, universities and businesses to make sure we have the technical skills and work experience young people and businesses all need. And between national and local government, private sector firms of all sizes, the voluntary sector and of course the unions.
At present we run the risk of future generations being increasingly worse off than the last generation due to an approach to the economy and wealth creation that frankly can only ever work for the few. We can do so much better. We can if we choose, unlock the potential especially of our smaller businesses and of our young people. We can if we choose, have an economy of high skills and high wages, where the next generation is better off than the last. And we can if we choose, collaborate to achieve much more for our country. Intervention and collaboration, not least involving small businesses, really are key if we want a proper "Long Term Economic Plan" rather than a set of imaginary new clothes which suit only the personal ambitions of the Chancellor.
Bill Esterson is the Member of Parliament for Sefton Central and Shadow Minister for Small Business