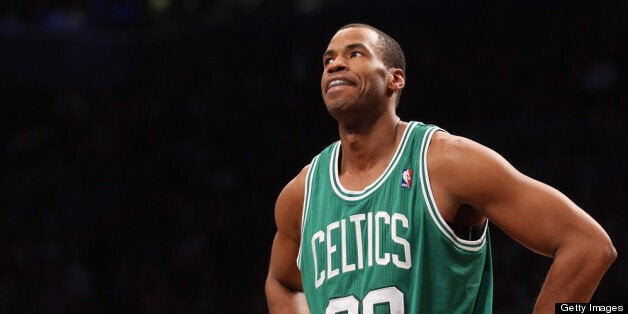 This week, the big news for queers and sports fans (and queer sports fans, of course) was that basketball star Jason Collins came out as gay.
He stated that he would rather not have been the first athlete on a major professional team in the US to do so, but that someone had to, so he, to use an incorrect sporting metaphor, stepped up to the plate.
Collins says in Sports Illustrated: "I want to do the right thing and not hide anymore. I want to march for tolerance, acceptance and understanding. I want to take a stand and say, "Me, too.""
So far, Collins' announcement has been received with much support, which is fantastic. One can only hope that this will influence the next generation, who will learn that it is possible - despite all the stereotypes that suggest otherwise - to be a gay man and an athlete, and also that queers can lead successful, proud, open lives in all sorts of fields, including athletics.
Imagine being a young person who dreams of a sporting career but believes that sports teams are homophobic, unwelcoming places; Collins is proof that this doesn't have to be the case. We just have to hope that he faces no difficulties due to being openly gay and proud, and that more athletes come out soon too.
As tennis player and gay rights activist Billie Jean King has suggested, this news item is great, but it's also a shame in a way - it would be better if people didn't need to come out, and if instead everyone were accepted for who they are. We shouldn't have to defend ourselves, but since the world isn't yet at that stage, unfortunately we still need people such as Jason Collins.
Interestingly, he has gone even further than many others in regard to coming-out statements, because Collins also noted the importance of his race and religion to him, and his desire to start a family. So besides shattering the idea that professional sports are not queer spaces, he also has helped remind people that queers can be black, they can be religious Christians, and they can be looking to create nuclear families; gays are from every walk of life, just like straight people.
And when, in his article in Sports Illustrated, Collins mentions the civil rights era and the terrible things prejudice can make people do, he makes people remember how far the gay rights movement has come, and how much it still has to accomplish. He is taking a stand for himself, and for other queers, too.
So Jason Collins' announcement has been important, and it likely will have a big effect that could help many people. For Jason, this was a slam dunk that was nothing but net.