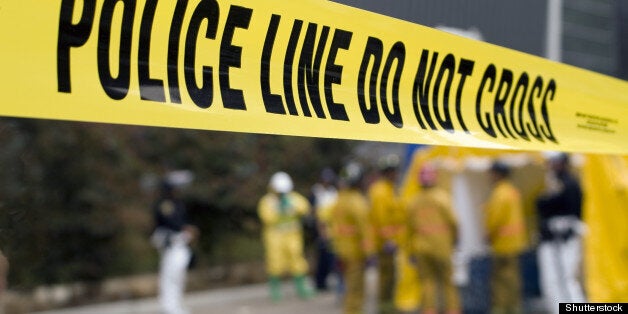 "Sex without consent is rape." Those words, or an approximation of them, were uttered by just about every feminist commentator over the past week.
In response to George Galloway's creepy defence of Julian Assange's alleged behaviour in Sweden - which was just "bad sexual etiquette", not rape, said Galloway - female writers and politicians have been on a mission to remind us that actually all non-consensual sex is rape.
In the words of Salma Yaqoob of Galloway's Respect party, "rape occurs when a woman has not consented to sex". Or in the widely reported phrasing of a spokesperson for Rape Crisis, "Sex without consent is rape".
This sounds correct. It seems simple yet right to assert that if a woman has not consented to sex, then rape has occurred.
But it is wrong. More than that, the idea that all "non-consensual sex is rape", as Galloway himself has now said in his clarification of his defence of Assange, represents a dangerous rewriting of what rape really means.
Feminists always focus on the state of mind of the woman or women involved in an alleged rape and disregard the state of mind of the man.
This is a terrible error, because in order for rape to have occurred, it is not enough to prove that the woman did not consent; we must also surely prove that the man knows she did not consent, or was utterly reckless as to the question of her consent, and carried on regardless.
That is, rape must involve an intention on the part of the man to commit rape. The man must have a guilty mind - or what is referred to in law as mens rea - in the sense that he knows he is committing rape. In leaving out this key component of rape, feminists are not only undermining the meaning and gravity of this crime - they are also displaying a cavalier disregard for some of the key democratic principles of the modern legal system.
Listening to feminists, one could be forgiven for thinking that there are only two components to rape: first, an act of sex, and second, a lack of consent on the part of the woman involved in that act of sex. So, "sex without consent is rape". But in truth, there are three components to rape: those two things plus criminal intent on the part of the man.
The Sexual Offences Act 2003 lists these three components. It says the crime of rape occurs when there is an intentional sex act, when the alleged victim has not consented, and when the alleged perpetrator "does not reasonably believe" that there is consent.
In other words, the man must know that there is no consent. He must not believe that consent is present, and therefore must know that it is absent. His state of mind - which must be a criminal one in order for a crime to have occurred - is as important as the woman's.
The precedent-setting case DPP vs Morgan, a long-running rape case of the 1970s, makes it even clearer that there must be criminal intent in rape. As Lord Hailsham put it in the Lords' ruling in that case, "Either the prosecution proves that the accused had the requisite intent, or it does not". That is, as with all serious crimes, it is not enough for there to be a guilty act (actus reus) - there must also be a guilty mind (mens rea).
So it is quite wrong to say "sex without consent is rape". It is more accurate to say that "sex pursued in defiance of a lack of consent is rape". That is more of a mouthful, I know, and it sounds quite complicated in comparison to the phrasing preferred by feminists. But crime is a complicated thing; it is rarely the simple, black-and-white morality tale that some feminists would have us believe.
There is something deeply problematic in feminists' undermining of criminal intent in relation to rape. Because what it means is that stupid men, drunken men, thoughtless men and idiotic men who engage in ill-advised or regretted acts of sex are now increasingly lumped together with actual criminal men under the heading "rapists". Having a daft mind is now just as likely to see you branded a rapist by feminists as having a guilty mind.
In essence, we are witnessing the redefinition of rape to mean effectively "bad sexual experiences". The subtle, inexorable downplaying of the idea of criminal intent in rape means that all kinds of horrible or just foolish sexual encounters can be rebranded as rape, even if the intention to commit this heinous crime is lacking.
But criminal intent should remain a key part of the law and a key part of public debate about the law, especially in relation to serious crimes like rape that are punishable by long prison sentences. Why? Because a civilised society should only brand as criminals those who set out to or intend to commit a crime. A civilised society should only punish those who are morally and mentally responsible for their criminal acts. Feminists who are subtly rewriting the meaning of rape are taking us away from this civilised approach and towards something more backward, even feudalistic: the criminal punishment of people who do not have criminal minds.