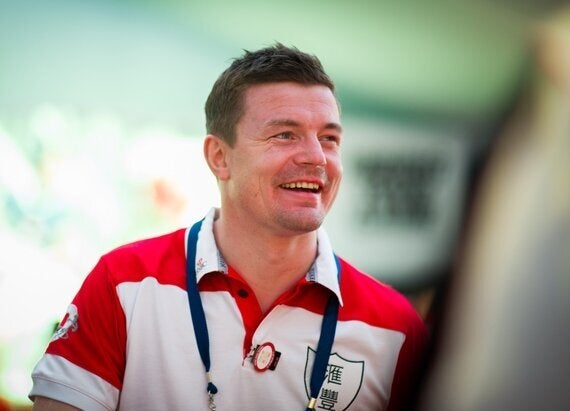 In the last few months there has been a lot of debate about rugby and what it's future should be. There have been debates about whether tackling should be allowed in schools, controversy about what rugby players say to each other on the pitch and discussions about the structure of the game's top tier (should we stick with The Six Nations or give lower level teams the chance to compete through relegation and promotion). I may not play the game anymore, but I love rugby and care deeply about where it's going, so I think I'm still just about qualified to give my thoughts about it's future!
In general, it's fair to say I'm a traditionalist. I love the traditions of rugby that have been passed down through generations, and will always argue that the old ways are the best. But this week I'm attending the Cathay Pacific/HSBC Hong Kong Sevens with tournament sponsor HSBC, who have just released a new report on the Future of Rugby that predicts what rugby might look like in the next ten years. As I've been exploring everything that goes on around this wonderful tournament, it's becoming clearer and clearer to me that rugby has a really bright future, and that many of the predictions made in the #futureofrugby report could change the face of the game for the better.
The Hong Kong Sevens is probably the most truly global event in the rugby calendar. Teams and fans travel from all over the world to compete in what is a high octane tournament full of great rugby and great entertainment. If you need any proof, check out this epic launch film below -
Walking around the place you can feel the energy that has captivated the sport since the announcement that Sevens would be joining the Olympics this year. Fiji for example, could win their first ever Olympic medal in rugby sevens; something that I know would mean a huge amount to the people of Fiji. I'm extremely envious I never got a chance to compete for an Olympic medal, but more than that, I think the Olympic inclusion could do great things for rugby globally, and both 7s and 15s players look set to benefit.
Rugby is certain to become more and more a global game, just as Hong Kong is a truly global tournament. New nations are already emerging and this is only set to continue in the coming years as the Olympic opportunity grows interest in rugby from governing bodies. Performances from the likes of Japan and Georgia in the 2015 RWC showed the established nations that they need to watch out. The next ten years in rugby should see it become much more diverse and competitive for countries all over the world.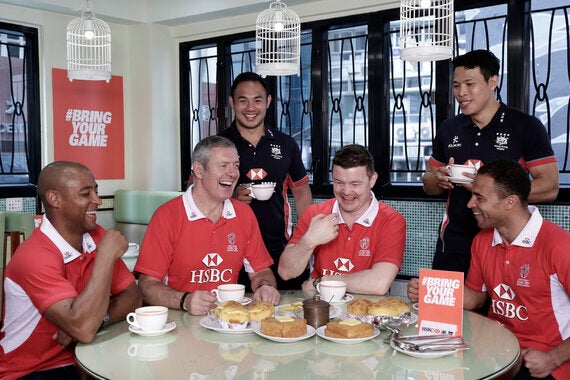 (While in Hong Kong I met up with Jason Robinson, George Gregan and Gav Hastings for some traditional Hong Kong refreshments)
I also think that rugby will increasingly be about new formats and new audiences. The incredible growth of rugby sevens, expertly driven by World Rugby alongside partners like HSBC, and only set to continue after the Olympic experience, has shown that new formats can drive great excitement. Rugby sevens requires fewer players and fewer resources, so it opens the game up to whole new audiences. The HSBC #futureofrugby report uses the example of The 'Big Bash' in Australia as how new formats can really energise a sport. I think it's absolutely possible that the same could happen to rugby. Align that to TV broadcasts that focus more and more on entertainment factor and a digital landscape that is creating new ways to enjoy the game on a daily basis, the way we consume rugby could greatly change in the next ten years.
I may be a traditionalist, but even I can see that change in the game is a good thing. As rugby changes it gets stronger, not ignoring the old ways but strengthening the support of the game in new audiences to make sure it is around for future generations. The future of rugby is undoubtedly bright, and I can't wait to see it play out.
If you'd like to read more from the HSBC #futureofrugby report, you can read it here. I'd love to hear about where you think rugby is going, so tweet me using #futureofrugby to get involved!
Related