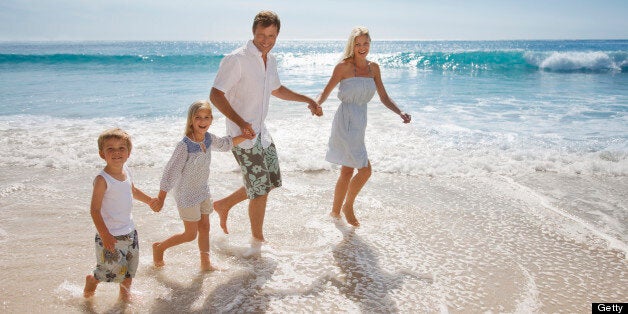 When my husband announced that we were going to club med I nearly had a knipchon. It conjured up images of hi-de-hi, bingo, tea dances and mr and mrs. The idea of being stuck with a 1000 other GMs (Club Med speak for guests, Gentils Membres) no matter how 'gentil' was the very opposite of rest and relaxation.
So I braced myself on the charted flight to Belek, Turkey for the worst.
I couldn't have been more wrong. In the past we have hired villas and with that comes the pain of self catering. The endless tasks the glossy villa brochure doesn't mention, funnily enough. Hand washing up (as the dishwasher is too small), cooking on a dodgy stove, trying to find a pharmacy that has wasp spray (as there is suspicious swarm coming from the roof) and the constant battle against sand. Sand everywhere. The ultimate worst being sand in thread bare sheets. Then there's the challenge of finding a restaurant that everyone likes and invariably there are only fish restaurants, not to mention those that give you a dodgy stomach.
All the worries of a holiday are removed at Club Med. They literally think of everything. Once you enter the big gates you leave your cares behind. There is a fully stocked pharmacy, mini supermarket and even an onsite infirmary should you get ill. Most of all there are GOS, Gentil Organisers, who help with every single part of your day. From welcoming you at the airport, to teaching your kids to swim, to dancing jive with you, to chatting to you if you're on your own. What's more even if you are a family of five you will get to do exactly what you want but also come together for special moments. You don't even need your wallet on you as everything is included.
When I was little vacation was crab fishing and long walks on windy British beaches. Club Med's cornerstone is their mini club where youngsters have so much fun you don't see them for dust. The children get to try every sport - even trapeze - supervised by proper coaches. There is high tea with nutella pancakes, mousse parties and fancy dress parades. Then on one of the last nights they do a show, tots in tutus and cool teens breakdanced before our eyes. All learnt in less than a week.
I personally get bored of the usual holiday routine of beach lunch beach dinner the odd boat trip. Club Med is an activity paradise and I was in fitness heaven with zumba salsa step pilates and bar classes every day. My husband also turned into mr sporty, albeit genteel exercise, on the best golf course in Turkey, manicured, trimmed and watered every day. There is footy, tennis, archery, boules, waterslides, sailing and even circus school.
Night time can also be a real drama with age limits in certain countries and the hassle of babysitting. At Club Med everyone hits the dance floor, little uns grooved to the same routines as rickety yet rocking elderly couples. Themed nights also force you out of the usual shorts and tshirts.
The food was also a revelation. When i heard it was buffet i envisioned slops, canteen style. I hate buffet normally and avoid it at all costs but this was a feast for everyone. Not to mention there is teppanyaki, an Oriental restaurant and your own personal bbq when we fancied a change.
But most of all our holiday had a heart. Everyone is generally lovely and the GO smiles are infectious. The kids made some incredible friends and tears were even shed even on the last day. There is none of that sniffiness when people take the best sunbed before you manage to grab it. Or irritation at noisy kids. There is a family beach and pool and a quiet version. So everyone is happy and everyone is nice to each other. The famous crazy signs, a happiness dance that happens before every meal, say everything about the spirit. You can't help but break into a grin when you see a granny doing Gangam style.
It is a utopian bubble akin to the one in the Truman Show and the moment you leave it and experience the arid villages of Turkey you do realise it is a bit unreal. But we are so worn down by everyday reality, the grind of commuting, striving, battling the bad winter and the heatwaves surely we deserve a bit of idealistic living for our time off.
I recommend trying Club Med once if you can, especially if you have a family. Going on holiday with kids often makes you feel like you need a holiday at the end of it. Club Med get it, they get people and the time spent there is pure joy.
Related