Unless you've been living under a rock (or away from Twitter or the Daily Mail's sidebar of shame), you'll know that last night marked *the* fashion red carpet event of the year: The Met Gala.
You'll also know that each year self-appointed fashion police draw their claws to mock and ridicule the sartorial choices of fashion royalty, creating 'worst dressed lists' (which far out perform 'best dressed lists') and memes (remember Rihanna's 2015 pizza dress?).
At best, they're harmless, at worst, they're nasty, but by and large most Met Gala critiques centre around outfit choices. Unless you're Madonna that is, in which case your date of birth takes centre stage.
Arriving at the event last night, the singer nearly broke the internet. Wearing a black lace Givenchy number, the 57-year-old was widely criticised for exposing part of her buttocks and her breasts.
Twitter quickly erupted, telling us she 'should know better' or 'shouldn't wear that at her age'.
According to a HuffPost UK Met Gala style report, "nearly naked" outfits were the look of the night. But while teens and 20-somethings have been widely applauded for showing some skin, the treatment of Madonna's outfit screams double standards and ageism.
After all, we can deal with female nudity, as long as a) we can commodify that body and b) that body is young. Think what you want about Madonna's outfit, but critique the outfit not her age.
For as long as I can remember, Madonna has been reduced to ridicule. Whether her toned arms were "too manly" or her dance moves in the 2005 Hung Up music video "too thrusty", we're constantly reminded by commentators of how old Madonna is and how "she really should know better".
In the 80s and 90s, Madonna established herself as an unapologetically strong, female role model. She pushed the boundaries of sexuality and femininity to become the ultimate sex symbol and global superstar.
Now, she's expected to revoke all that, because society can't handle it when women age. We like our older women invisible and devoid of sexuality.
Whether it's the music industry, Hollywood or politics, women disappear from public life as they get older. We're recycled for younger, wrinkle-free women while men get increasingly decrepit and no one bats an eyelid.
Madonna is, much to my delight, utterly unapologetic. This morning, amid the furore, she made her position on the matter very clear.
Here's to wearing whatever the hell we like, for as long as we like.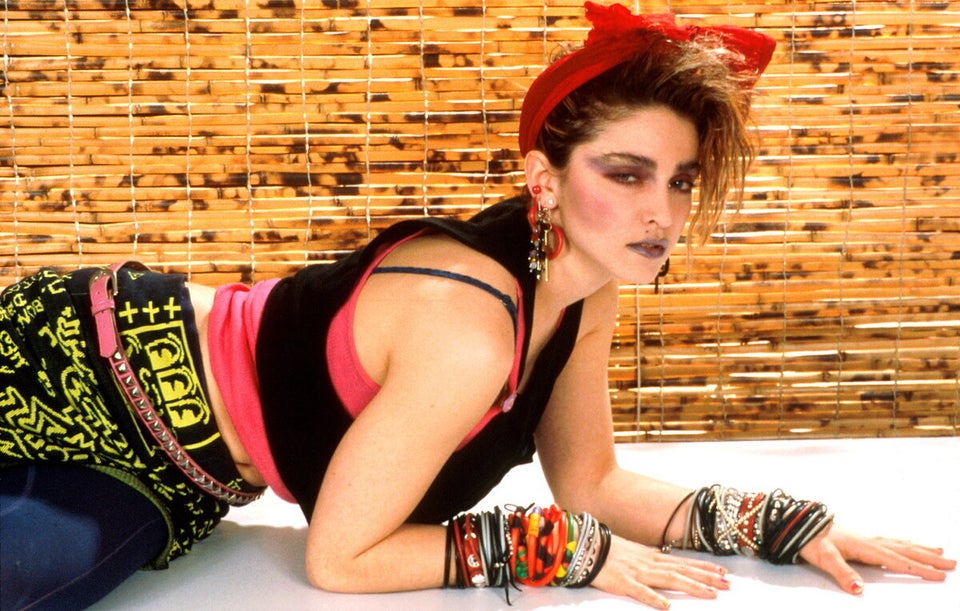 Madonna: 57 Of Her Most Memorable Looks