Bonkers! How else could you describe a heart doctor in the middle of ground-breaking PhD research into de-mystifying the intricate fibres of our heart muscle who takes up triathlon as a distraction from desk work? Meet Dr Laura-Ann McGill, or LA as she's fondly known. She's a gifted doctor (I know this first hand - she's an ex-colleague of mine) who juggles pioneering medical work with national level sport and a hectic social life. Just back from a vodka-fuelled wedding in Poland, she sat down with me at The Hospital Club, London to talk career, sexism in the workplace (yawn, yes it still exists, but it's waning) sport, life and style. Buckle up - this Glaswegian lass has smarts, style and charm in spades. Oh and we're also post-photoshoot at Imperial College, so snaps (sorry!) to our photographer Nancy for the pics, clothes by me, styled by LA. Enjoy the ride!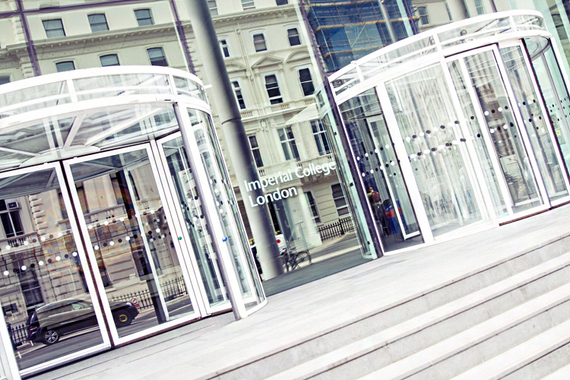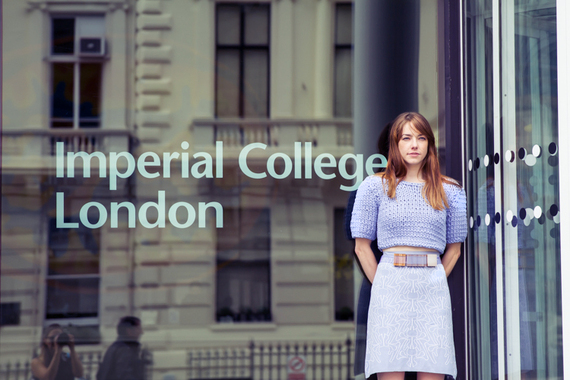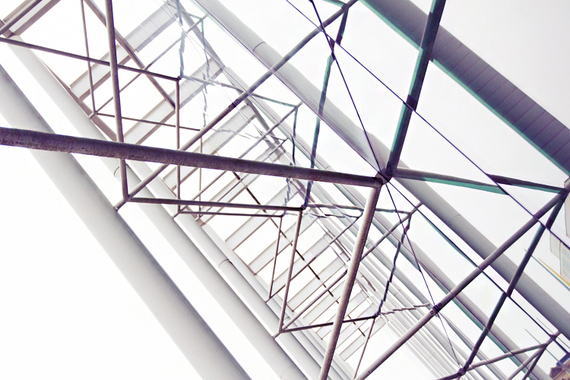 When asked 'Why Medicine', LA, in her typical no nonsense style, explains that by a process of elimination (she's allergic to most animals, so that ruled out becoming a Vet and desk work was way too sedentary) she settled on what she loves most - people, academia and being run off her feet. Her nervous energy and love of meeting people every day and getting feedback from patients (she's firmly focussed on curative medicine, choosing cardiology over other specialities that are merely disease modifying and do not offer patients a cure) makes her that rare mix of smart, caring and tireless that makes for a brilliant doctor.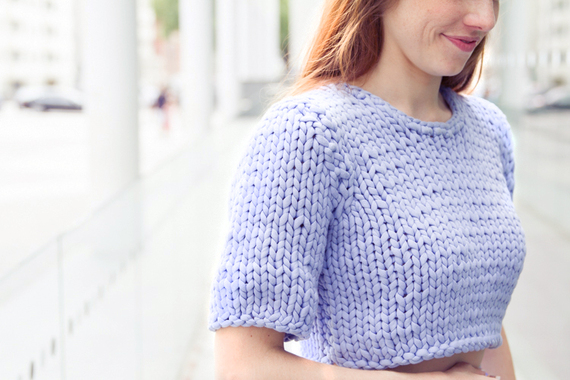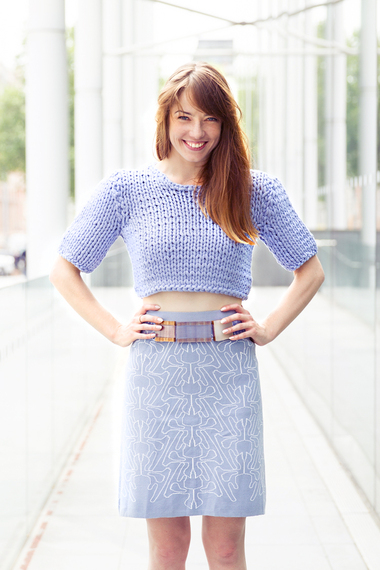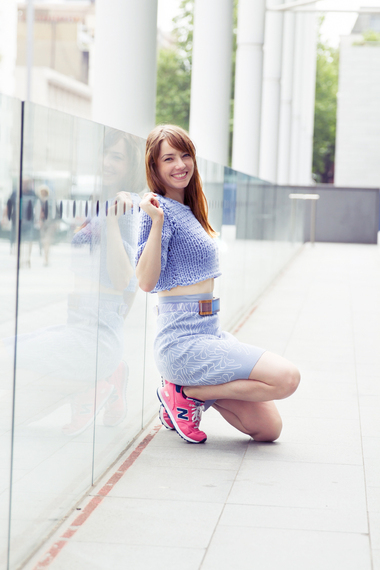 Wind forward to 2015 and LA is writing up critical findings from her research conducted at The Royal Brompton Hospital, London that will help us understand how and why the muscle fibres within the heart lengthen and shorten in multiple directions as the heart muscle contracts and relaxes. This may be the key to understanding why certain individuals suffer from Hypertrophic Cardiomyopathy - which can cause sudden death at a young age. LA explains that we need to understand how the heart muscle cells, or myocytes, change in shape and position during heart muscle contraction and relaxation and she has been investigating this using Diffusion Tensor Imaging, which incidentally creates gorgeous images in addition to the important anatomical and physiological information they provide (cue my brain gear change from scientific to creative - imagine programming the MUSE image below into digital knitwear!) For anyone familiar with MUSE's album The 2nd Law, remember the cover? It is a Diffusion Tensor Image: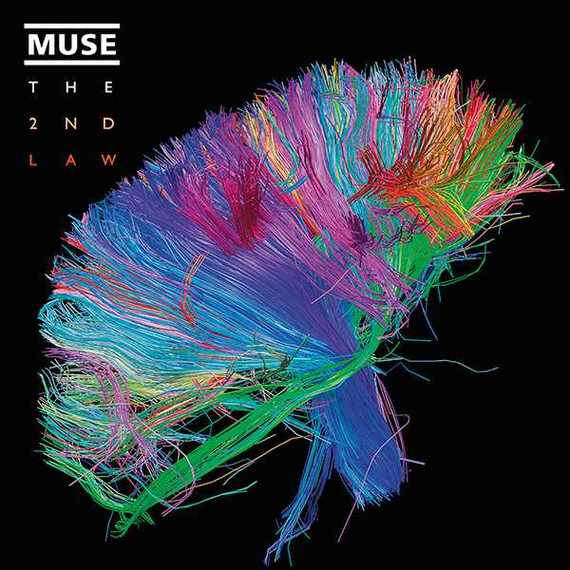 Reflecting on LA's workload and commitment to research I have to ask, 'why did you get Triathlon while doing your PhD?' Boredom at being desk-bound is the response. She talks me through her journey from seeing the Triathlon event on telly during the Olympics, finding out that Imperial College (where her PhD is being conducted) had a triathlon club and a brush with a streamer-laden bike-rider in her first triathlon event to eventually asking a fellow competitor where they got their fancy (GB) triathlon wetsuit, neatly leading up to her way surpassing her expectations and achieving GB level timing in several competitive triathlons and subsequent qualification for European and World Championship events. She was a sporty teen and a keen athlete but I nonetheless find it incredible that LA stops off at the Serpentine on her way to work to do her swimming training and cycles hundreds of kilometres per week. All the while we've had fun nights out after our photoshoot for the SS15 collection and the odd house party and after work drink, so she holds down a social life and time for family, who are her greatest influence and inspiration. She gives particular credit to her mum and dad, reminiscing about her mum's hysterically joyous reaction when she emerged from the water in her first triathlon and then popped up at all the best vantage points along the way.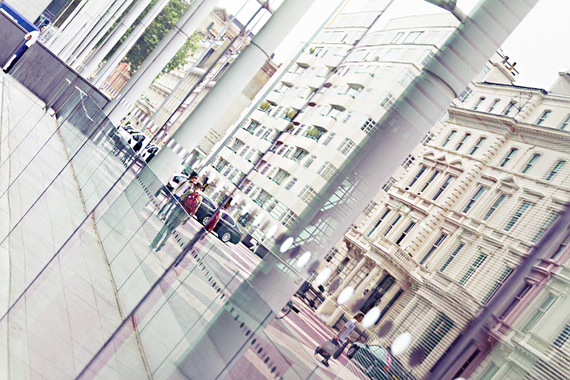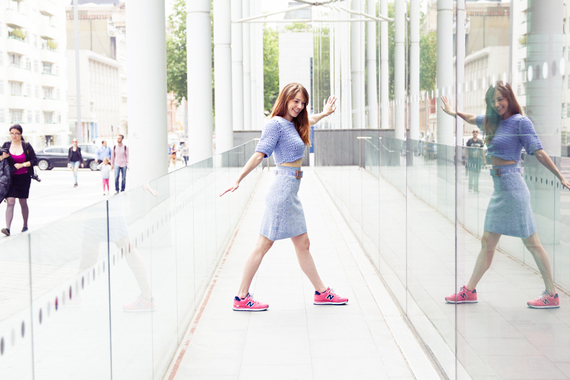 Diverting to the subject of style after my rosy-cheeked response to compliments on my label (LA: I love looking at your pieces, wondering if I can identify the anatomical structures within them. The pieces are just beautiful - they fit well, they're feminine and interesting and the patterns are really eye-grabbing. BR: *blushes profusely* Thanks) we talk lycra. It's LA's weakness. Asked what piece of clothing defines her personal styles she replies 'Five years ago - skinny jeans. Now its probably lycra. Just lycra. My favourite phrase is "I had no idea I needed this". She's achieved platinum customer status at Wiggle and has a love/hate relationship with online shopping (loving the always available online shopping experience and delivery to the door - the drawback being how easy it is to spend! )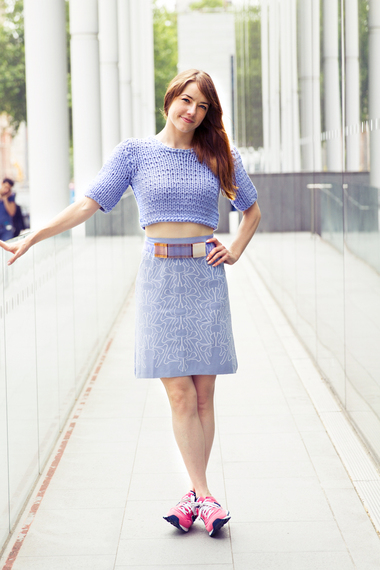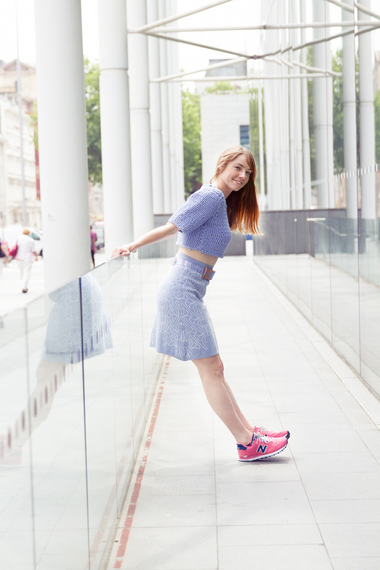 With a couple of months left to conclude her PhD and the World Triathlon Championships in Chicago this month, LA is in overdrive. She's heading back to clinical work in the NHS in October and in 18 months she'll be preparing to take on a Cardiology Consultant post - the milestone achievement of becoming a fully qualified specialist after a decade and a half of intensive study, work and research. Hats and lycra off, LA. We're cheering you on all the way. Thanks for the inspiration!
This is an excerpt from the full interview which can be found here
Follow LA on Twitter
Read more about LA's work here
See LA's shoot for our SS15 Campaign here
Photographer: Nancy Gibbs
LA wears the Brooke Roberts SS15 Rachael Skirt and SS11 Chunky knit top. For more info contact us