Myself & Lyrics4Lyrics Clothing have been releasing images from our collaborative Autumn/Winter '13 Lookbook throughout our respective social media outlets.
After the completion of the design we now present our Black & White Collection.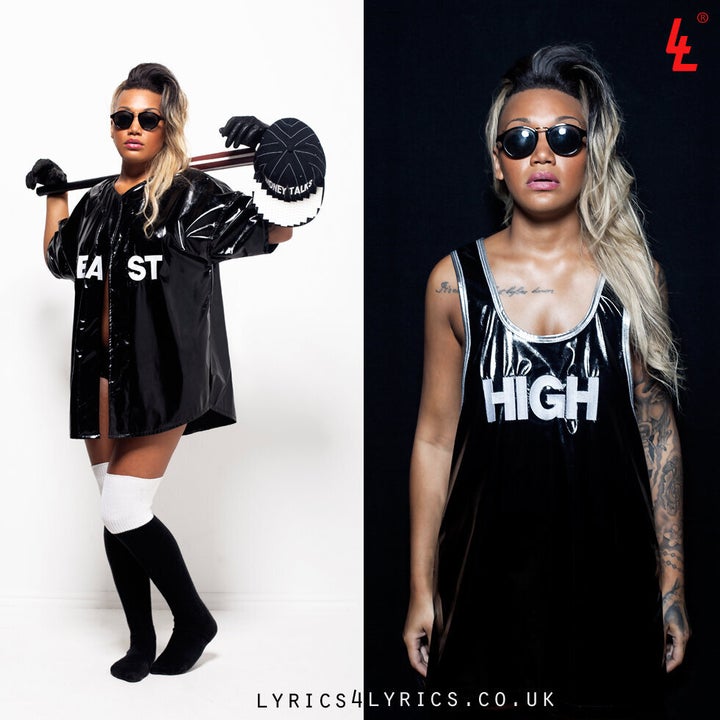 High shine Baseball Jersey | High shine 'HIGH V' Mens fit vest.The concept of the Black & White collection is primarily based around sports wear, particularly Baseball and Basketball. Using high shine fabric we wanted to capture that 90's era of Hip Hop music videos I grew up to, ala Missy Elliot, Diddy and Ma$e.
You don't, however need to be a Hip Hop artist in a Hype Williams directed music video to wear one of the limited edition pieces, but it does help If you are as confident as them!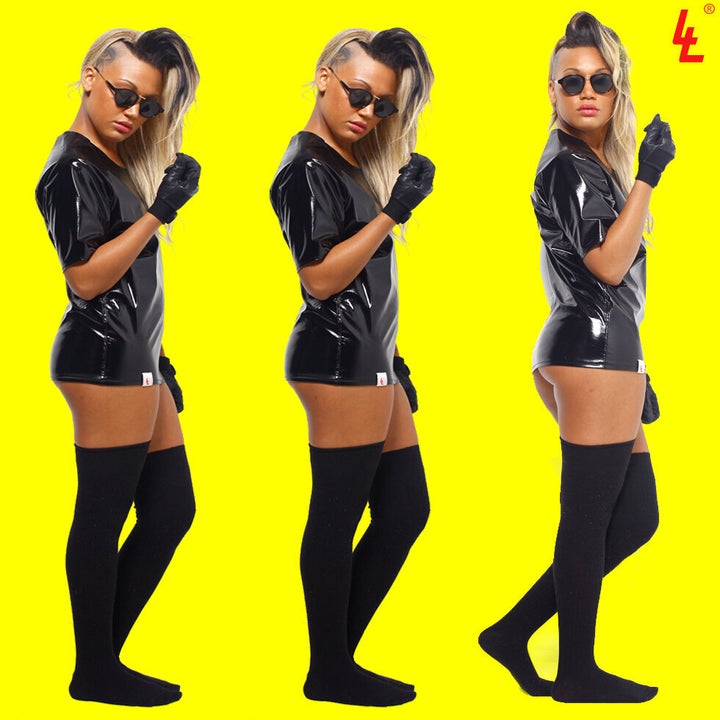 PVC Slim fit, box-cut t-shirtThe Baseball Jersey comes with 2 designs, 'BEAST 1' and 'TURNT UP' embroidered on the back.
while the vest tops are emblazed with the slogan 'HUNDRED %' and HIGH V', both representation of sports person and artists alike giving 100% on the stage or field and giving each other high fives when scoring a home run.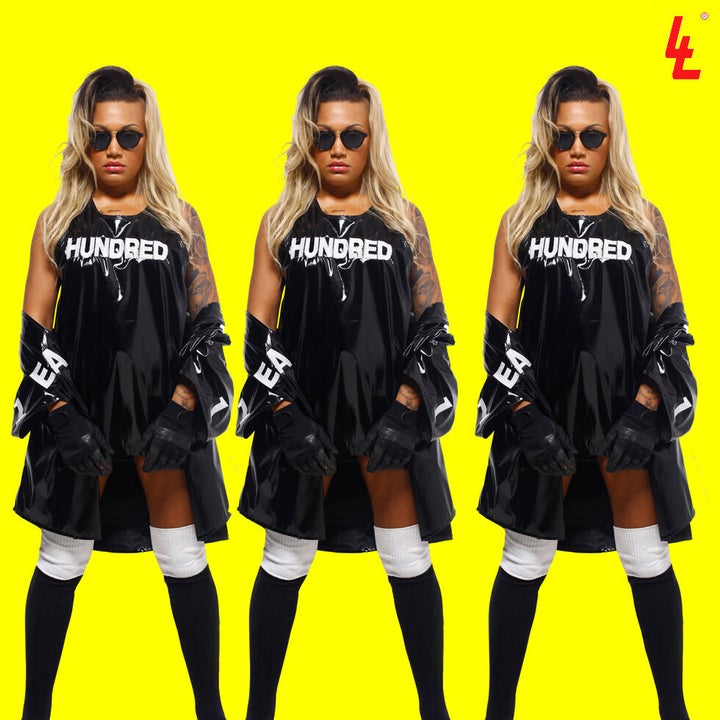 HUNDRED % Vest | BEAST Baseball jerseyThe fit, oversize to large, uses the notion a female is wearing her boyfriends sports jersey/top but also adds to the sex appeal of women in men's clothing, i.e. the morning after a one night stand. Although the vests are taking on the cut of a male body, the above picture still shows how a female form can embody the outfit making it her own.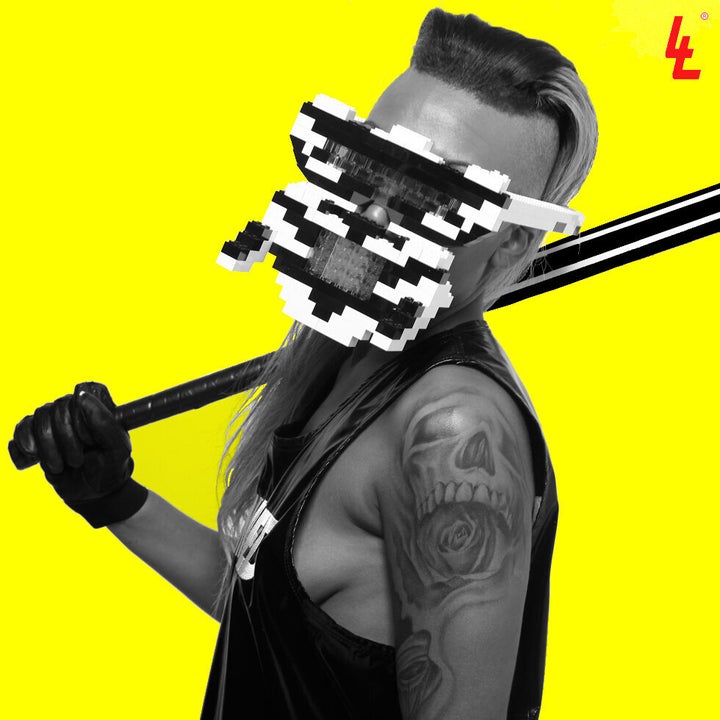 HUNDRED % Vest top | LEGO Baseball MaskTo add to the styling of the look book, I couldn't leave out my signature use of Lego, so added my own brick interpretation of the Baseball Catcher mask. Available in any colour, as long as its black and white!
Pinstrip fitted caps will accompany the garments, as well as limited edition sports goggles, released from early October 2013.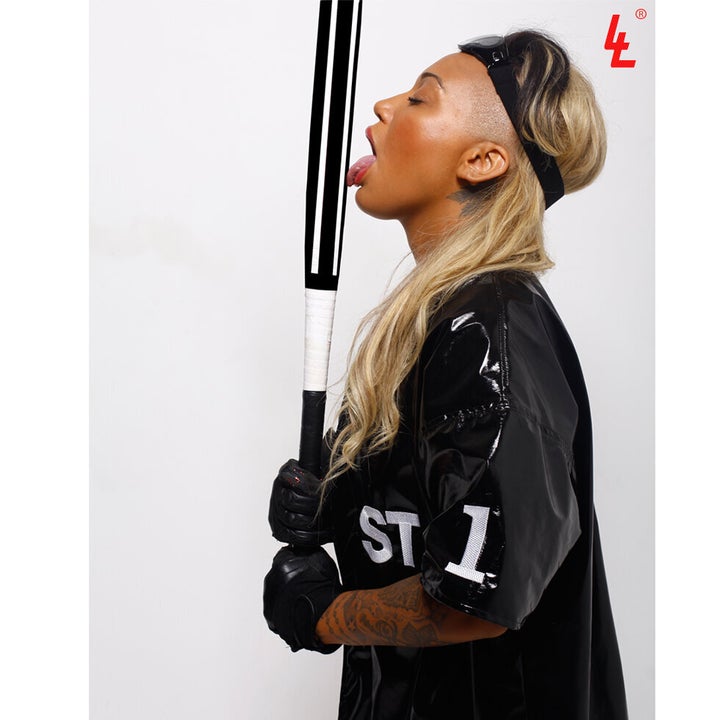 BEAST 1 Baseball Jersey | L4L Sports goggles.L4L Lookbook available to view from: bwoywonder.tumblr.comThanks to HZYVille Studios, Ange Syrett Roper & Rasha Cucoriedka Swais.