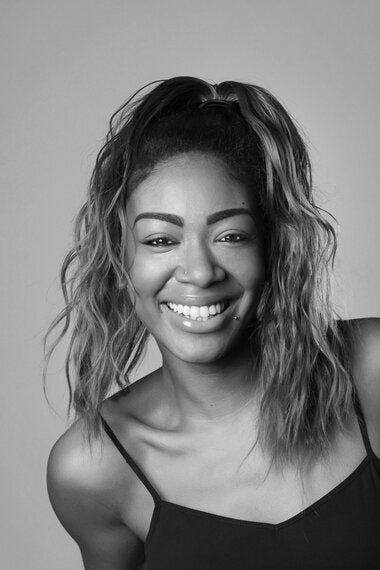 Sian Anderson, a name you may not have heard of, but If your a music industry head or musician especially in the urban scene you more than likely have her in your phone and email contacts. Having worked with heavy weights such as Ed Sheeran to dealing with the unpredictable Godfather of Grime Wiley, she's the go-to gal for upcoming and established artists alike. I managed to grab a one to one and find out more about this Super Sian.You're kind of a big deal, (you pushed Ed Sheeran out to the masses) explain your job role?Aw, thanks! I do a few different things. I work at Atlantic Records as a Marketing Manager for various UK and US artists, I have a PR, Consultancy and Project Management company called SighTracked and I'm a presenter formerly on Rinse FM and now on BBC 1Xtra.You're a lover of music, what made you want to work behind the scenes and not have the limelight i.e. be an artist?I CAN'T SING!!! If I could sing I probably would have tried to be a singer in the early days, I've always wanted to be a grime MC but that might be more to do with the lack of good female grime MC's and my love for filling a gap in the market than the fact that I think I'd be any good at it (laughs). Behind the scenes is what I love, it's where I can make things happen and watch the artists I love grow from strength to strength and honestly, being an artist is major hard work, I'd crumble!In your early days was it hard being taken seriously, seeing as you were quite young when you started?I had Chantelle Fiddy (general industry legend) who took me under her wing and introduced me to people. I guess I was taken seriously by default because her recommendation came highly. Because I delivered on each job I was given the chance to do I didn't need to try and be taken seriously I think my success rate just spoke for itself. I can imagine without her and various other mentors I had I wouldn't have gotten a look in most doors I'd managed to knock down.

What has been the biggest challenge in your career so far?Turning a job I love doing into an actual company. SighTracked was born because I was doing loads of different things for loads of different brands and artists and I found I needed to name it and create a website for my services so that what I had to offer was clear to potential clients. I was so busy just doing the job and building the brand that the business side of things was so far from my mind and when I did have to deal with it. I literally had to take all of the paperwork to another country and turn my phone/ Internet off and REALLY study it.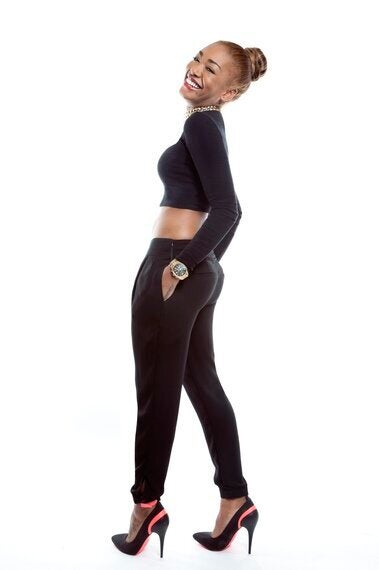 Which artists have you enjoyed working with the most? Which artist not so much?Wiley is the most enjoyable artist to work with, hands down, but he's also the most difficult artist to work with. Ed Sheeran was an amazing campaign mostly because we just hung out and made shit happen it never ever felt like work.

Which UK artist should be bigger than they are?Erm, P Money definitely. I always imagined he would be the first grime artist with a number one grime album. There's still time for that to happen obviously but I think it could have happened in like 2012 when he was at his peak.Would you say the Internet has made people in the music business lazy? i.e. A&R's searching for talent, artist management?No way! I think people get this twisted. It's made artists more accessible yes because the industry can check them out prior to seeing/ speaking to them but we still have to put the work in, meet with them, go to their live shows, go to their studio sessions and check out their music. That's why your online presence is so important, I've turned down so many clients because they send me their social networks and YouTube videos etc and it's all so terrible. But on the flipside I've found some amazing artists who have put the work in online and really tried to make themselves look appealing which in turn makes me want to know more about them/ meet them in person.

Talent, Image, Financial backing, put those 3 in order of importance in today's music game.Talent is number one; if you're not talented more time there's nothing anyone can do for you. And if you're not talented but have huge financial backing (which I've seen loads) you're only going to get so far by paying your way, there's an end date on that, and that end date is when you strip away all of the paid for assets and the public see the "artist" for that they are - Untalented. Image as in the-way-you-look is whatever, just be presentable that's all anyone expects from you in general not just in music. Your branding image-wise can make or break you though, I've seen that happen. Financial backing is great but in 2014 there are so many free platforms to promote yourself that if you're talented you don't always need it to get yourself out there.A lot of people now seem to be jumping on the PR/management wagon, what separates the men from the boys, the women from the girls?Knowing a campaign and adding to a campaign. I've seen about 8-10 new PR companies form from 2012-2014 who just provide press but not all of them have grasped that people need MORE. SighTracked recently did a Westwood Crib session with Big H, which technically is radio, but we will get that for an artist if it means we have the video asset to seed to our contacts. We will book an artist to do an unpaid live show so we can bring our journalists down to see them live in a controlled environment. The people "doing more" have separated themselves from the rest. In the same way that management do not want to see a list of press targets from a PR. They want to see a list of press targets on and around their radio/TV/live timeline that show them that you understand where promo should be dropping within their campaign and in what order of importance.
You've got big plans for 2014...I left my Rinse FM show in June 2013 and have been on 1Xtra covering Clara Amfo and Adele Roberts from December 2013 - now. I've got a show coming up on Radio 1 on March 8th for International Women's Day 9-11pm, check it out. And I'm back 1Xtra on 15th & 16th March 1-4pm covering for Adele Roberts - tune in!Where do you ultimately want to be career-wise in 5 years?That would be telling. My master plan is crazy you wouldn't believe me.Sian Anderson will be on BBC Radio 1 on March 8th for International Women's Day from 9-11pm.Keep up to date with her journey: twitter | official website
Popular in the Community