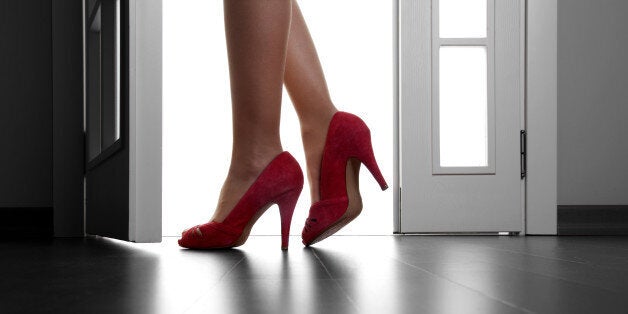 Celebrated shoe designer CLEO B is set to launch her latest Autumn and Winter 2013 collection this July inside the prestigious Andaz in London.
Cleo Barbour, the London based creator behind the brand, has firmly established herself as one of the capitals leading innovators in female footwear design. Having received multiple season features in The Metro, Evening Standard and In Style editorials, Ms Barbour has created a boutique style brand that caters to all heel lovers from the Shoreditch fashionista lot to the Mayfair couture crowd.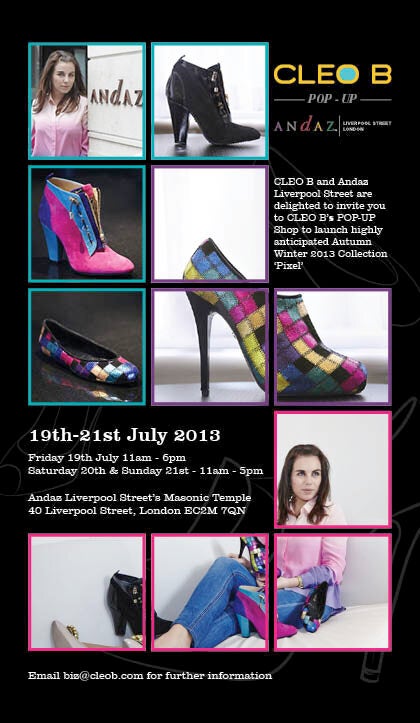 The new collection called 'PIXEL' takes on the theme of bold and block colours, (including CLEO B signature turquoise) and is a sly homage to classic 80's video game TETRIS, on simple slip on pumps or heels.
CLEO B will undoubtedly win over female shoe connoisseurs with her RawHide' design (below) which takes the name from the popular Autobot from the TRANSFORMERS cartoon and film.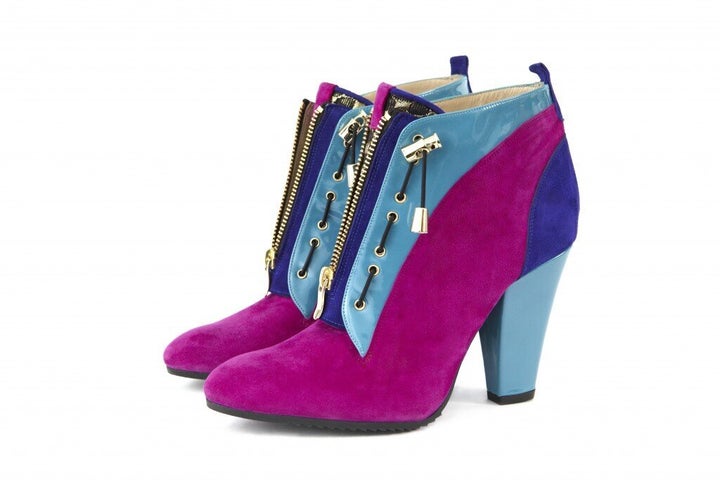 The launch will will be held over 3 days as a Pop-Up shop inside Andaz, Masonic Temple, 40 Liverpool St, London EC2M 7QN from 19th to 21st July 2013, running from the hours of 11am-6pm on Friday and Saturday and Sunday 11am-5pm.
The weekend event is set to be attended by the brands many celebrity friends, customers and stylists alike.