Fashion Meets Music a non-profit organisation showcasing emerging talents in the fashion and music industry will be taking over an empty prominent retail space in Westfield Stratford City from 6th September 2013 to host a unique Pop Up Boutique on The Street for 6 weeks.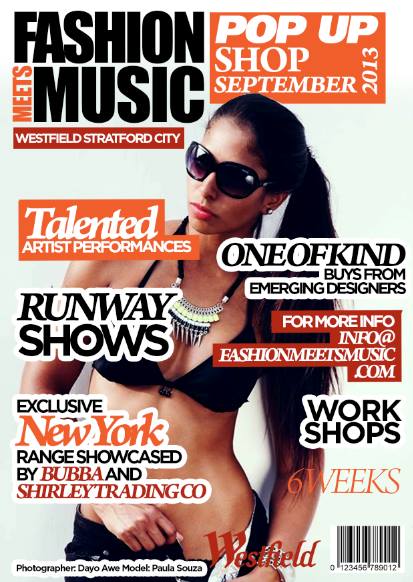 FMM will bring the excitement of their US event to a store setting for a second time. The 6 weeks will feature mini runway shows, performances, workshops and more. As with our Camden Lock Pop Up, we will be having an in-store runway.
The theme is a Glossy, Colorful Fashion/Lifestyle Magazine with the help of COMPANY magazine.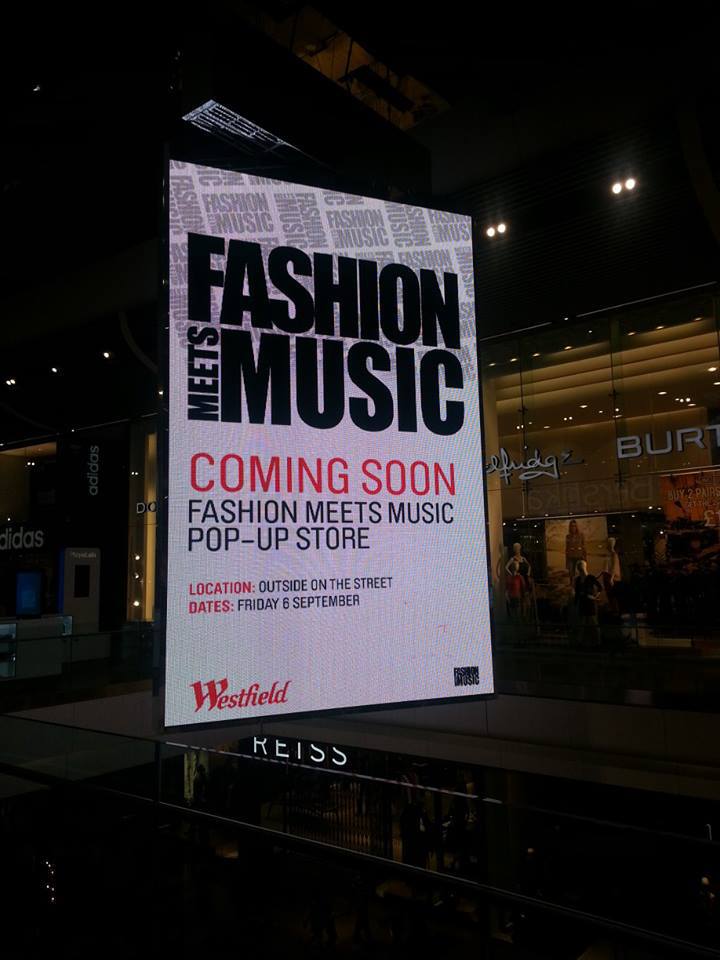 FMM will also be working to promote new up-and-coming designers and artists in an engaging method allowing them to bring people, quite literally, off the streets into their shop space. Exclusive items from their US partner store, not yet available in the UK will also be on sale.
Fashion For Music aim to showcase selection of designers who will in essence be retailing with various brands that will soon have concessions in major department stores around Europe.
The launch will be held this Friday 6th September 2013, Westfield Stratford Project at 7pm.
The launch party will feature music performances, a runway show, food, drink and of course shopping. For more details follow their Twitter FashionMeetsMusic
LIKE Fashion Meets Music on Facebook