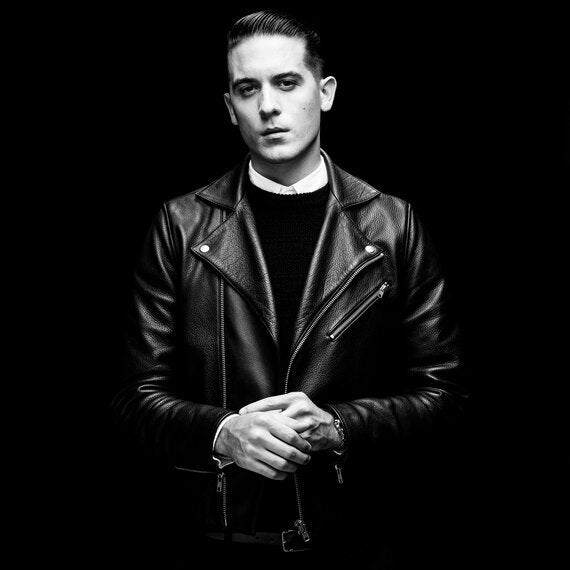 Gerald Earl Gillum better known as G-Eazy from Oakland, California is the new White boy of rap currently bleeping on everybody's radar. Having clocked up over 9 million views on his youtube channel of his lyrical prowness, G-Eazy released his debut album 'These Things Happen' on Monday 23rd June 2014. We caught up with the rap James Dean to find out about his press tour in London, male groupies and that immaculate hair!Congratulations on the release of your debut album! How did you find your stay in London?One of my favourite thing to do in any city, is just to walk around and explore, I'm very observant and I appreciate the detail of hat makes each city unique. London feels like a special place.Your from The Bay Area, California, home to gangster rappers such as Too $hort, E-40, Mack Dre yet you look like a Londoner from Shoreditch?Something I've always been intrigued by is contrast and duality. Both my parents are hippies, wierdos, super liberals who grew up in the Bay area. When I was at home my mum was playing The Beatles, but at school or the neighbourhood, playing Tupac was everything!
I can fit right in in Shoreditch but you can also put me in a room full of New York goons in a studio, I'm still going to hold my own in that cirle.You studied music business, how much did that help you in understanding the industry?Understanding how important a brand is, thats one thing they talked about over and over again in college. Defining your brand and developing it. This industry is so noisy that you have to find a way to cut through the noise and stand out. what makes you different, what makes you special.The comparison with Macklemore must have come up...I am my own person so it doesn't really rub me the wrong way. Ultimately time will tell and I'll have a chance to make my impression in the world and not have people compare me to other artists.Now lets say your introducing yourself to a new audience, how would you describe your vibe to them?
There's two sides to me. One side represents the invincible cool guy. The James Dean, Thats the Mr. Fuck Your Bitch! The other side is the ordinary guy that people relate to. That side is when I show the most honesty in my music. Its like the idea of a superhero.
How long have you been doing music for?
10 years now! I started doing music when I was a kid, I was always writing verse before I knew how to structure a song. I was also making beats before I realised that If I learned how to make beats, and I can write songs, I can put these together and make a tangible song myself. It was a new concept to me in the Myspace days when I started! The idea that you could create something that didn't exist yesterday, upload it online and share it to the world, I fell in love with it over night!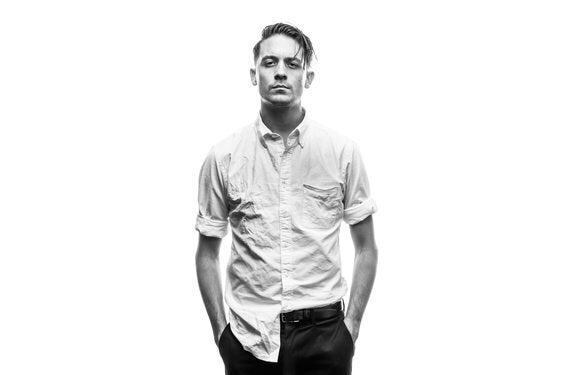 What was the pivotal point that jump started your music career beyond myspace?It was my music video called Runaround Sue That was the firsr real video we did. We shot the whole thing for $1800. We did a lot of homework, went to a lot of thrift shops looking for the right clothes to get that 50's look. We really wanted to do it right and not in a cheesy way.Your early look from the Myspace/Runaround Sue days was very different to your styling now. You've gone all dark and moody...(Laughs) I'm a villain now! I started gradually changing. There is the vulnerable side to me, the guy getting played, just like in the song Runaround Sue, but then there's the fuck you! side of me! Its like Dr Jekyll and Mr Hyde. Will I switch my style up again? Well you can't be the untouchable guy all the time, like I said people relate more to the vulnerable person more.
Your fans are very dedicated, the girls love you and the guys dress like you...There's a lot of girls yeah! Teeny boppers to tumblr girls! The dudes are heavy smokers dressed in all Black with their hair slicked back!Tell us the story on how you capitalised on your male fans looking like you...Well we do this pre-show meet and greet thing, and we noticed the dudes that would come with their girlfriends would have the same haircut as me, so I wondered If we had a barber on tour, would they buy a hair cut from my barber, and they did. It worked and it was cool!You've opened for T.I., Lil Wayne & Drake. What was it like trying to win over their fans?We've seen so many different sides of the spectrum on tour, from being bottom of the bill to your own show. But its been a struggle. Your trying to win over these people that did not come to see you! As a rapper you have to feel yourself, so much of your performance is confidence and If you show confidence, the crowd feed off it.How much of a buzz was it knowing you'd sold out all your solo tour dates back in the States?Shit is a dream, straight up! Its just important to keep in perspective how big the mountain is. I'm still pretty low on the mountain. But its encouraging, so I don't get satisfied where I currently am.Which artist would you like to collaborate with?Drake. We'll do it. We've talked about it. When the times right we'll do it.What can we expect from your debut album 'These Things Happen'?You can expect the introspective look into who I really am. Real life issues but at the same time enjoying the wild nights, the moments and parading around giving no fucks!'These Things Happen' Is out now via iTunes.
Picture credit: G-Eazy management - Bobby Bruderle