Shockingly, 100,000 children will wake up homeless on Christmas morning this year. Thankfully these children aren't on the streets, but living in temporary accommodation means they don't have a stable, safe place to call home. For many children this can mean a cramped room in a hostel with their parents and siblings, or a B&B miles away from their school and support networks.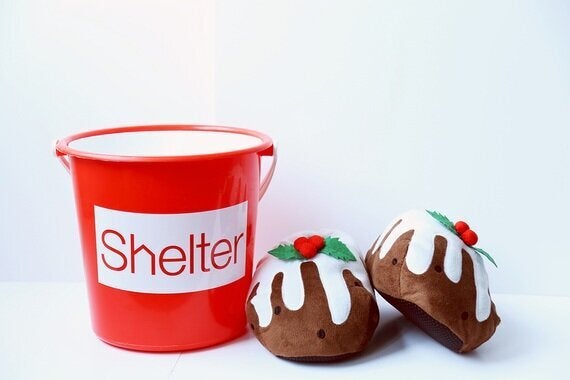 To highlight the heart-breaking real life stories behind these shocking statistics, Shelter conducted research with 20 families living in B&Bs and hostels, uncovering the struggles they face every day. We heard from parents worried by their children's decline in health and happiness. Parents whose children were being exposed to drug and alcohol abuse, having strangers enter their rooms without permission, or even witnessing their parents being physically attached.
We spoke to teachers who reported that children were isolated from their friends because they were ashamed of where they lived, or fell asleep in classrooms after a two hour bus journey to school. Some children had begun to bed-wet, self-harm, or cry constantly.
This Christmas, these children bear the brunt of our housing crisis.
Not a single child should be homeless - let alone at Christmas. But sadly, the numbers are only getting worse. The number of children living in temporary accommodation is at its highest level since 2008. And as the number of homeless children grows, so does the need for our help.
Last December, Shelter's helpline and local advice centres helped thousands of families battling with bad housing and homelessness, providing support and advice to help them find and keep a home.
We want to be there for every family who needs us this Christmas. To do this, we're calling on the public to support Shelter's Christmas appeal, Slippers for Shelter, in three easy steps:
1. Wear your slippers into work, school or even to the shops;
3. Take a slipper selfie to share on social media with #SlippersForShelter
Support and advice from Shelter can be the difference between losing a home and keeping it, and we want to be there for every family who needs us. Simply wear your slippers on Friday 4 December and help us make sure no call for help goes unanswered this Christmas.
As well as wearing your Slippers for Shelter on Friday 4 December, there are lots of other ways you can help this Christmas. Visit the website for more.