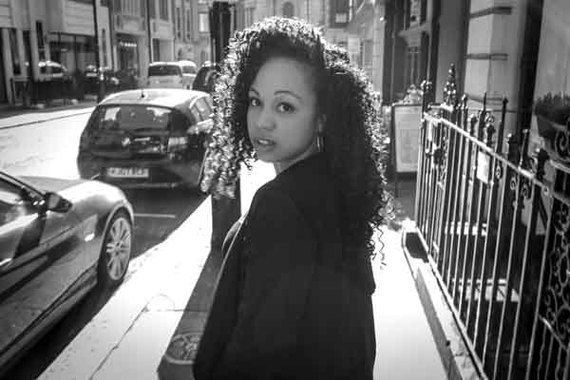 Whilst most breaking musicians work part time in a bar as they struggle to make ends meet, Amy Steele is bolding pursuing her musical dream whilst studying a medical degree. In an industry that demands so much nowadays, the artist not only has to make music but be one step ahead with building their profile and establishing their brand. With her latest single 'Bury You Deep' set for release at the end of May, Amy talks honestly about balancing her two worlds.
When was the first time that you realised the power of music?
Music affects culture, it moves people, connects them and changes their perspectives. When I was five The Spice Girls taught the world about 'Girl Power' and that was my first insight into feminism. When Elton John re-released 'Candle In the Wind' for Princess Diana it left a mark on a generation. Music is so powerful in so many ways.
What made you decide to do a medical degree?
I always loved science and maths at school and from when I was young I knew that medicine is a great way to apply that in a practical sense. I also wanted to work with doctors without borders because the idea of helping people in less developed countries treat basic diseases that shouldn't be causing such devastation was also a huge bonus. Now I would also love to work with the UN and the World Health Organisation at some point in the future.
Which has your heart, music or medicine?
I love both in different ways. Music is an outlet for creativity, it captures my imagination, and gives me an outlet to express myself. Medicine I love because it's so fulfilling to be able to apply knowledge to positively benefit your patient or even the little things when you're able to just sit and talk to somebody who needs it.
How do you balance both?
They're both heavy commitments, and sometimes they do conflict but I have a really good team behind me who make it possible for me to do both.
When do you find the time to write?
I write all the time so I always keep my phone close to record myself. My favourite time to write is when I'm alone.
Do you ever feel pressure?
Definitely. Not so much from the music. Maybe before an important performance but mostly its from my degree, I feel pressure around exams. Exams are stressful.
How do you cope with it?
I try to stay focused and take things a little at a time.
Who inspires you?
As a medical student I come across human suffering and I also see how people over come this, that inspires me.
How do you want your journey to unfold?
I don't know and that's what keeps it exciting. There are so many things I'd love to do in my life, I'm just going to keep working at them and see where it takes me.
Her latest single 'Bury You Deep' is available for preorder now: