London has hit peak brunch, with every restaurant trying to come up with a new, innovative menu to keep healthy eaters, foodies and bottomless drinks aficionados happy. I went on a quest to find London's best brunch menus to date. My waistline won't thank me, but you sure will.
The Peruvian - Lima Floral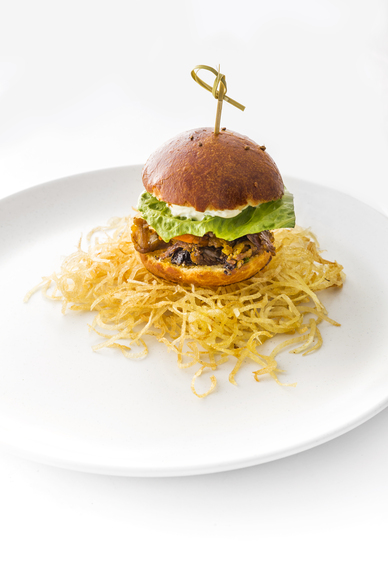 Garrick Street's very own Peruvian offers one of the healthiest and best-value brunches in the Capital. The £18 Andean breakfast is your best bet, giving you the chance to feast on Peruvian delicacies such as quinoa porridge, pancakes and suckling pig brioche buns.
Lima Floral
14 Garrick Street
London
WC2E 9BJ
Brunch: either £18 or £30 per person, plus £12 for bottomless drinks
The Cuban - Asia De Cuba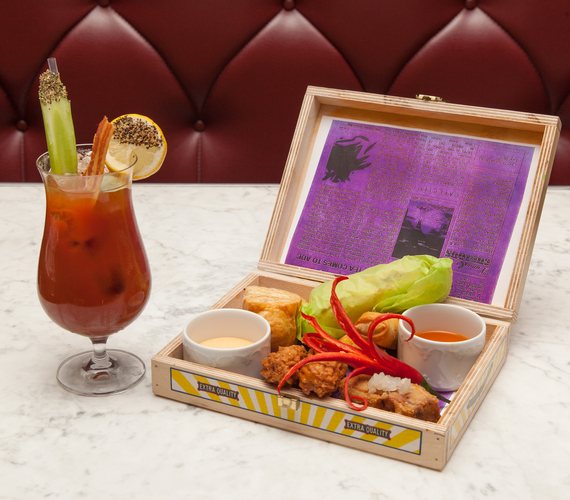 Asia De Cuba's Chino-Latino brunch, hosted within St. Martin's Lane Hotel's stunning dining room, will make you forget the London rain with a selection of Cuban treats.
Asia De Cuba's brunch allows you to pick either a cocktail (£48) or champagne and cocktail (£70) bottomless brunch. Devised by Cuban-born executive chef Luis Pous, the brunch is made of a selection of starters, a main and bottomless doughnuts.
Starters include mini Cuban sandwiches, shrimp churros and ceviche de pescado, all served in a cigar box.
Asia De Cuba
45 St Martin's Lane
London
WC2N 4HX
Available every Saturday and Sunday from 12pm - 4pm
• Cocktail Brunch: unlimited Mojitos, Mimosas, Bellinis or bespoke Bloody Marys, £48 per person
• Champagne Brunch: unlimited glasses of Perrier-Jouët champagne, £70 per person
Pictures: Asia De Cuba
The Oriental - Flesh and Buns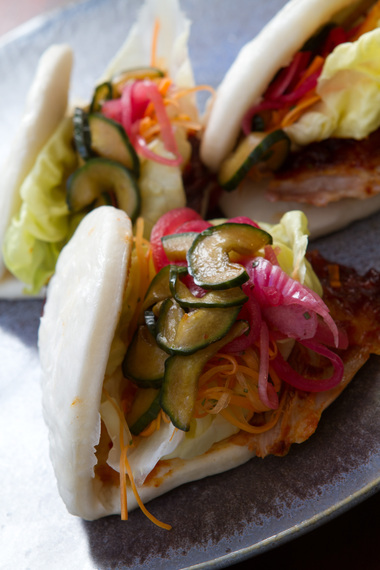 One of the best brunch options in the Capital - and one of the most dangerous if bottomless Prosecco is what you're after. For only £46 Seven Dials' Flesh and Buns give you a cocktail on arrival, three small plates, two buns, a dessert and bottomless Prosecco.
Both the Korean fried wings and the crispy fried squid, as well as Flesh & Buns' aubergine miso bun, are the menu's strongest points. Top that with marshmallow s'mores to melt on the flame and make into a cookie sandwich and you will never want to leave.
Flesh & Buns
41 Earlham Street
London
WC2H 9LX
Brunch: £46 per person
The boutique brunch - South Place Hotel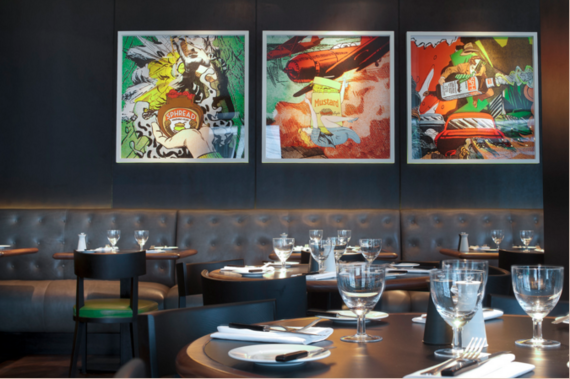 The 3 South Place Hotel Bellini brunch offers some of the best home-made Bircher muesli you'll ever try as well as a killer Cumberland sausage and mash with caramelised onion and sage gravy. Just like any dish on the brunch menu, the sausages are a twist on a classic that doesn't disappoint.
Classy, friendly and laid back, the South Place Hotel is your perfect boutique brunch, helping you relax without weighing too much on your pockets.
Pictures: Carolina Are
£22.50 per person for two courses, £27.50 for three. Add £15.00 for bottomless Prosecco, Bellinis and Mimosas.
South Place Hotel
3 South Place
London
EC2M 2AF
The British - Tom's Kitchen Canary Wharf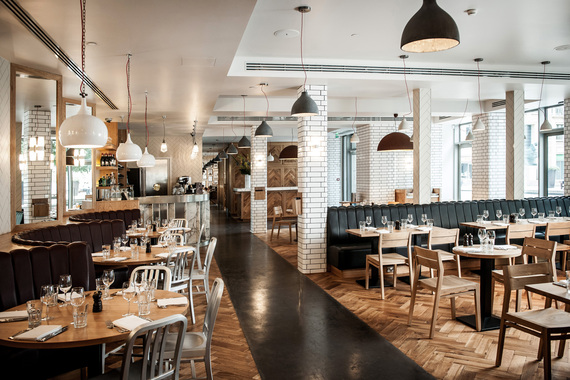 Brunch at Tom's Kitchen's Canary Wharf restaurant takes you away from the hustle-and-bustle of Central London with a different take on brunch classics. Start with Tom's Kitchen signature dishes like the chicken liver and foie gras parfait with chutney and brioche or the spicy crab cake with cucumber and chilli salsa.
Make sure you make enough room for the Eggs Benedict: replacing the ham hock with crispy bacon, Tom's Kitchen's eggs are cooked to perfection.
Pictures: Tom's Kitchen, Carolina Are
Meal for two: £70.50 + service charge
Tom's Kitchen Canary Wharf
11 Westferry Circus,
London
E14 4HD
The decadent - Bourne & Hollingsworth Buildings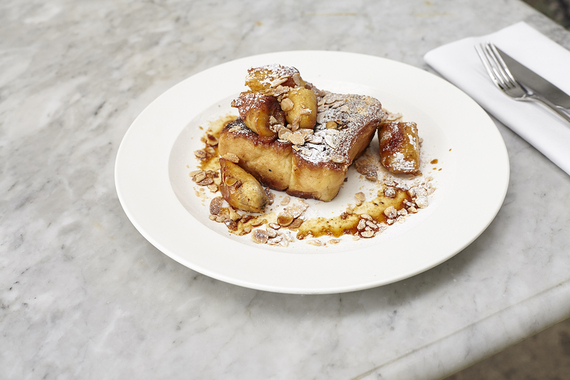 Bourne & Hollingsworth Buildings' does a great job with brunch classics, but it's their decadent French toast dessert that you won't find anywhere else. A triumph of carbs, berries and cream, their French toast adds to the restaurant's buzzing, colonial and classy atmosphere.
French toast: £6.50-£7.50
Bourne & Hollingsworth Buildings
42 Northampton Road
London
EC1R 0HU