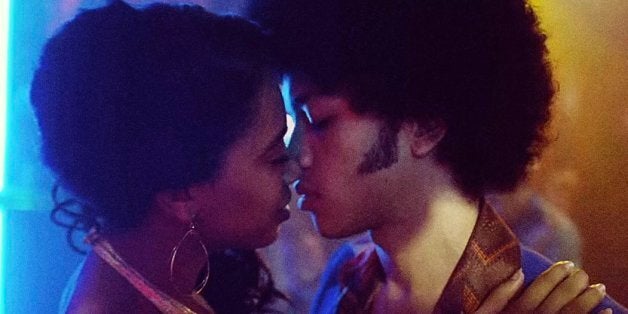 If you're one of the few people on this island left resolutely unimpressed by the velour of our athletes over in Rio, you might find yourself sorely under-served by the box this week... even though much of the best action is unhelpfully happening in the middle of the night. I can't be the only person wearing matchsticks in my eyes today, after staying up half the night to cheer on a lad I'd never heard of 48 hours earlier. And of course we've all worked out the difficulty/execution quotients on the pommel horse by now. Funny how the Olympics gets a grip on you.
Should you remain one of the steely-hearted few not moved by this lot, here are a few slim but pedigree pickings of the week ahead...
The BBC's political editor Laura Kuenssberg and co attempt to finish what the Gogglebox crew started last week, namely, explain exactly what just happened to our country. Without Len and the Moffatts to guide us, we'll just have to make do with some voices from the inside, including David Cameron's comms man Craig Oliver, and the ever-intriguing Peter Mandelson.
No, I don't understand a word of it either, but these boffins tinkering away at the Large Hadron Collider are on the search of a brand new particle that, I am reliably informed, is very, very important. Even if their understanding of such things is light years away from ours, their enthusiasm is palpable and contagious, and watching this will make you feel intelligent.
Watching this makes you realise that, as moving as many of the athletes are currently toiling in Rio, there will only ever be one Daley Thompson. The best, and cheekiest, athlete in the world is just one of the treasure chest of archive delights in this walk down memory lane.
The Get Down- Netflix, from Friday
Bad Luhrmann's long-awaited musical serial finally makes it to screen, as he tells the tale of six Bronx youths finding their rite of passage in the heat of 1970s disco clubs. A soundtrack is on the way.
Three episodes in, and the Fleabag of the title is a filthy-minded, morally loose scoundrel of a woman, wobbling her way through dysfunctional family gatherings and rendezvous with unsuitable men. Creator and star Phoebe Waller-Bridge is also a master of the comic aside, armed with impeccable timing and an unforgiving eye. Chuckle, through your fingers.
Related