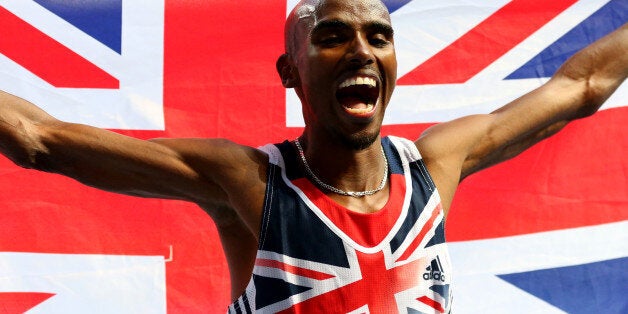 Just in time for the Rio Olympics, this is a jaunty trip back in time to discover just how a track on a Brazilian jazz album ended up becoming the second most recorded pop song ever.
Two surprises. The 1962 song was inspired by a real person, glamorous teenager Helo Pinheiro, who turned heads then and, wonderfully, still does.
And, if you thought Katie Derham was merely cashing in on some Strictly credentials, it turns out the relaxed presenter's father was born in Brazil, and she grew up tapping her toes to just such sounds. For once, a perfect fit of host and subject.
NYPD: Biggest Gang in New York? - Tuesday, BBCOne 10:45pm
If, like me, you're an avid follower of screenwriting guru Robert McKee, you'll remember how he calls it a "double bad" when those charged with protecting society exploit their authority to do the opposite.
Sadly, the events caught on camera in this documentary - including umpteen examples of violence used by police officers during arrests - are all too true. 23 years after the murder of Stephen Lawrence forced the UK to question its own authorities, the underbelly of institutionalised racism apparent here has forced New York's citizens to become "cop watchers", capturing incidents on their phones. Who needs a film script?
Just as the Channel 4 hit show's recent child stars often shed illuminating light on life, love and the universe, so here we can only cross our fingers and hope June and Leon, Sandra and the Moffats can succeed in explaining what no one else has. Understandably, Steph and Dom will be enjoying some French wine, while they still can.
Aussie filmmaker Josh Wakely has pulled off the unthinkable and persuaded the Beatles' notoriously protective publishers to allow him to re-record 50 songs by the Fab Four. And then his work really started, putting the lyrics into the mouths of five enthusiastic animated garden bugs, and voices of stellar cast Pink, James Corden and, in a breaking shock twist, Rod Stewart. And you thought Lucy in the Sky with Diamonds was hallucinogenic enough already? Director Josh wants to bring his beloved Beatles to a whole new audience. Any word from the two remaining legends? Not yet, but "I hope they'll like it."
I know it seems unpatriotic to say, but I don't mind if I never see the Mo-bot again. That irritation aside, this intimate doc follows in the same footsteps as the one traced by Tom Daley's at the weekend, and Bradley Wiggins' on Sky1 this Thursday. While Mo doesn't have the boy-next-door charm or whiskered charisma respectively enjoyed by those two, he does share their intensity and talent, and his story from Somalia to Oregon, via Strawberry Hill, has a power all of its own. And after running 120 miles a week for the last six years, he deserves more glory as much as anyone.
As long as he doesn't do the Mo-bot.