Sheriffs are back. It's official. The popularity of two current shows, Longmire and Vegas, prove that, if we ever tired of the authoritative figure with slow stride and wide hat, he's having a renaissance. But what does he represent in modern TV and film? One real-life Sheriff tells all.
Sheriff Bill Pownall is the bona fide article, the law-enforcing ranger from Wyoming County. Speaking to him is like walking onto the set ofBonanza, or The High Chapparal (I'm old) and striking up a chat with the hero. He has been the Sheriff of his county since 2003, after an election campaign the year before, and law enforcement runs in his family. So what does he think of a show like Longmire, based so closely on a life such as his own?
"My wife came across it first," he tells me. "It's good entertainment, and it's filmed near my area, so it's great to do some scenery-spotting.
"I'm glad we don't have that many homicides. There isn't the crime, but we do have the drugs, the family violence, sadly. We don't have a lot of action going on, but we're kept pretty busy serving papers - people don't pay their bills, even out here."
As a longtime Sheriff himself, what does Pownall think this figure represents on the screen? I expect him to say 'authority', but his is a more considered answer...
"The Sheriff is the voice of the people in these things, because the subtext is they've elected him. The folks in the community need someone to be their voice, whether it's about disgust at corruption, or the right to bear arms. He's the one in these dramas who represents that view, that you wouldn't hear otherwise."
Ah, yes, corruption... surely an elected figure charged with upholding the law must be open to all sorts of attempted arm-twisting? Pownall doesn't deny it.
"Nothing surprises me," he says. "But I don't do this to get reelected, it's to do the right thing. So even if I get a call from a family member of someone locked up, asking me to free them, I just can't. I feel bad, but I took an oath, and I have to feel good about what I've done."
So who's Sheriff Bill Pownall's favourite all-time screen counterpart?
"That's easy," he laughs. "Matt Dillon in Dodge City, who I watched as I was growing up. I remember when I was in third grade - eight years old - the teacher asked us what we wanted to be. I wrote down 'Sheriff and Rancher', and both of those dreams have been fulfilled."
Wyatt Earp couldn't sound happier.
Longmire continues on TCM Sundays at 9pm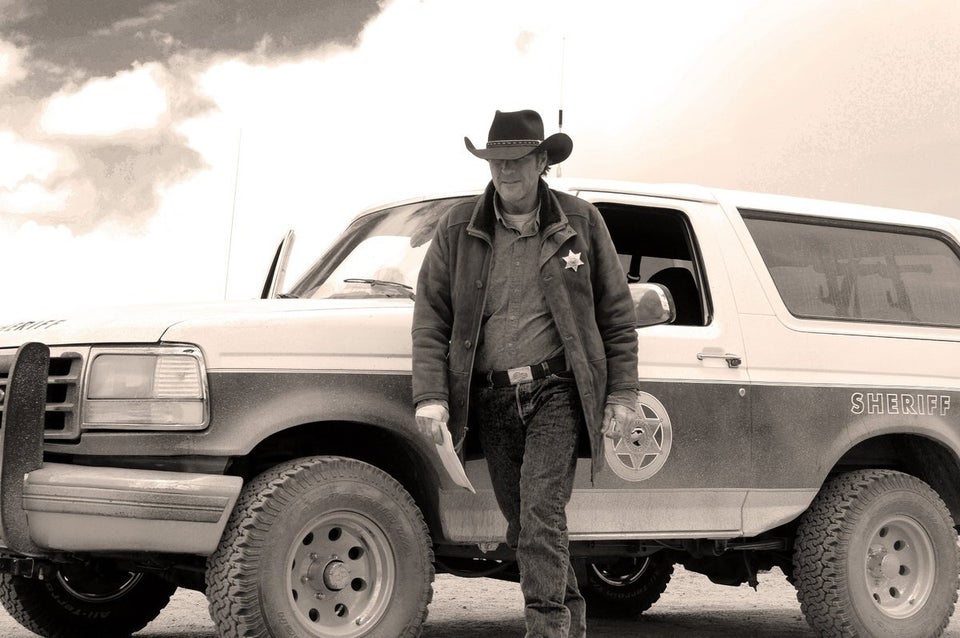 Longmire