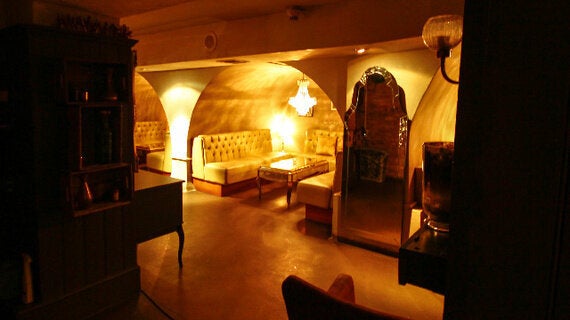 1920s glamour meets industrial chic at Purl, Marylebone. Purl has been opening its doors to cocktail connoisseurs for five years this May. If you are looking for an experience with your cocktail then this is the place for you. Unorthodox and theatrical drink concoctions blend with sleek and luxurious interiors to create a scene both majestic and relaxing. The emphasis here is on the senses; using aromas, fogs, airs and foams to create a multi-sensory extravaganza. If jazz is your thing then swing by on a Wednesday night and for the optimum experience book an alcove for yourself and seven or more guests.
Photo supplied by Purl, London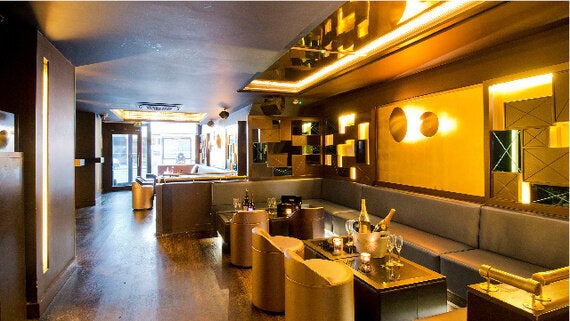 If you are looking for sophisticated elegance without any of the stuffy pretentiousness of central London then look no further than JuJu, Chelsea. Designed by Martin Brudnizki it is the height of fashion. Offering an extensive cocktail list including an array of Signature Cocktails crafted by expert mixologists, JuJu can be considered the jewel in Chelsea's crown. Delicious cocktails are not JuJu's only speciality however for alongside an extensive cocktails list sits a carefully selected choice of champagnes and wines, complemented by a delectable tapas menu. JuJu has won Best Late Night Bar 2013, Best Mixology 2012 and Best Bar 2011 at The London Club and Bar Awards and for a it is certainly the spot for a relaxed yet exclusive night in the capital this summer.
Photo supplied by JuJu, Chelsea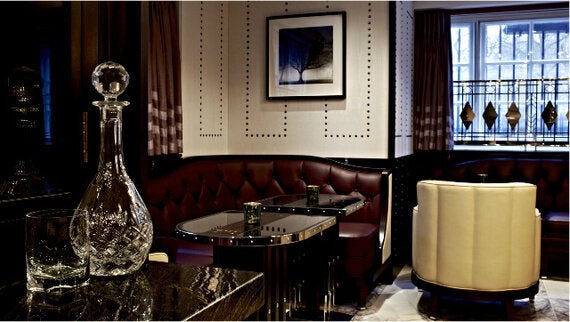 Sleek and luxurious, The Luggage Room is the place to head for an evening of refinement. The interior is of an intimate 1920's cocktail bar, decadent yet relaxed. Period curiosities sit alongside well thought-out liquor displays and handmade wine cabinets, all against a backdrop of silk wallpaper. The most spectacular feature of The Luggage Room is the great block of ice they carve behind the bar for each drink. Drawing on the spirit of the roaring 20s, the ambiance is calm yet chic and every drink is crafted from freshly squeezed juice, the finest of spirits and served in authentic period glassware. The Luggage Room is certainly the place to sample an exquisite selection of heritage cocktails in a tranquil location this summer.
Photo supplied by The Luggage Room, London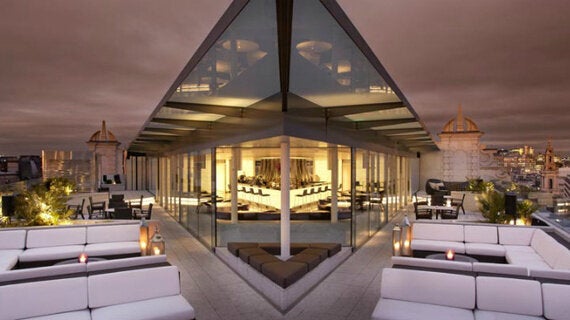 Located on the 10th floor of the sleek new ME hotel on The Strand, Radio Rooftop bar is the place to head for an unforgettable night in London's West End. With spectacular views overlooking London icons including Tower Bridge, The Shard and St. Paul's Cathedral, this rooftop bar is sophisticated and relaxed place to enjoy a classic cocktail with an English twist. The extensive terrace area is equipped with stylish sofas and extremely efficient heaters, meaning you can even sit outside during the winter months. On the last Thursday of each month the bar hosts Frequency, London's premium cocktail party. Each event showcases cocktails, hors d'oeuvres and live DJ music from local, national and international music talent. The lively music and electric atmosphere might just keep you here until the early hours...
Photo supplied by ME London, Strand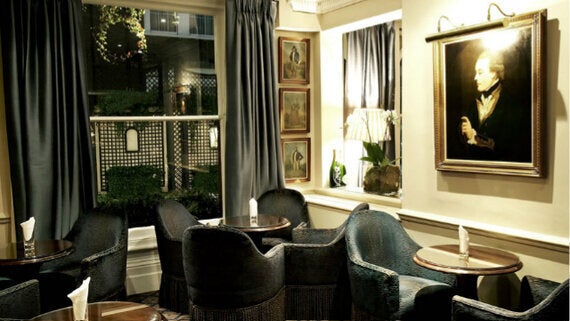 Dukes Bar is internationally renowned for its famous Martinis and personalised cocktails. Situated in the exclusive St. James area of London, this bar is quintessentially British, and has a very classic ambiance. Frequented by James Bond author Ian Fleming, this bar is said to be the inspiration for the much over quoted cocktail bar classic, "shaken, not stirred". Once you are firmly ensconced in a cosy chair and the waiter is frequenting your table with his drinks trolley, you won't want to leave. Each Martini is expertly and beautifully constructed at your table by welcoming staff who explain the meticulous martini crafting process, and the proof is certainly in the pudding here. It takes an evening in Dukes, before you can fully understand the old adage, "one cocktail is not enough, but two is too many". For a chic and relaxed night in intimate and timeless surroundings, look no further than Dukes Bar this summer. It is an unforgettable experience.
Photo supplied by Duke's Hotel, St James
Related