When I wrote an open letter to the agency that dropped me for my size on Facebook two days ago, I didn't expect the response it received. In fact, I genuinely didn't expect it to go public at all. Everyone has a breaking point, and I'd reached mine.
I have been blown away by the support and, needless to say, I am slightly overwhelmed by it all. I have been so inundated with messages that it's been hard to keep up. I have been contacted by women (and men) from around the world, signalling to me that this is a global problem. Fashion affects everyone in a modern society and young people from all cultures.
Models, young women, mothers, agencies, photographers and the press have all written to me about the pressures of the fashion industry and how it has made them or their friends' feel. Being you, or the best version of you, is not enough for the majority of agencies.
The response I've received is merely a sign that the industry needs to change.
I have spoken to models who have shot for some of the world's biggest brands, including Burberry, Marc Jacobs, Harrods and Vogue, who have thanked me for speaking up.
However, I can't help but feel ashamed for not being brave enough to stand up to my agency and for my body shape earlier (best described as a 'pear').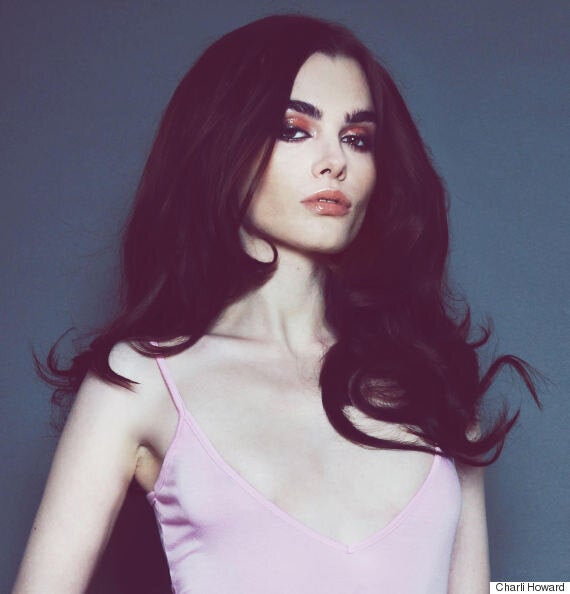 There's no doubt about it - modelling itself is fun, hence why I said I'll continue to do it on my own terms. But it is not a career. There's no guarantee of money nowadays or landing a huge campaign. It is a game that many girls can't play long enough. It has a shelf-life, which is why agencies will push you as hard as possible.
I would like to reiterate, however, that not all agencies are bad. Different countries have different beauty ideals, and one market might like models thinner or bigger (Japan vs. Miami, for example).
It's simply difficult for models, because these ideals are hard to balance or get right. Your body will ultimately suffer from these continual changes in the long run, especially if you model internationally.
Agencies ultimately hold the power when it comes to choosing the models they represent, and will often choose measurements over beauty. Measurements should not, and DO NOT, define someone's beauty.
That's why agencies like IMG, who are arguably the leaders in their field, book the world's best jobs and represent the best models. They're the perfect example of an agency putting beauty before numbers.
Unlike segregating girls by placing them in a plus size division, the more "curvaceous" girls - like Crystal Renn, Lara Stone and Ashley Graham - sit on the main board amongst the shorter girls, like Bambi Northwood-Blythe, and tall, athletic Victoria's Secret models. Collectively, they are some of the world's most beautiful women, yet are all unique and celebrate varieties of the female form. That, to me, is worth celebrating.
IMG girls like Ashley and Gigi Hadid are quite clearly booking jobs at the size they're at. They've become brands and role-models in their own right. It works, so tell me - why are other agencies not following in their footsteps?
Finally, I'd like to mention that I do not feel victimised or "body-shamed" by this experience. It's simply the unfortunate reality of working in the fashion industry as it currently stands.
Related