Jeremy Corbyn has one of the largest democratic mandates amongst Labour members and supporters in its long history. In a field of four, to win outright with 60% of the vote and defeat his opponents within the first round, is an impressive feat. In spite of this, he will face an enormous wall of pressure, from the media, the Tory Party and the vast majority of the Parliamentary Labour Party, yet the Guardian columnist Owen Jones foolishly asserts that the 'grassroots' support for Corbyn will mean the most left-wing Labour leader of all time will be protected and establishment power will be resisted. Fellow travellers of Corbyn will buy this intoxicating naivety, but even the less politically-astute will understand that the 'emotional spasm' as Exeter Labour MP Ben Bradshaw puts it, will slowly begin to loosen its tight grip.
Corbyn has not been elected for more than a week, yet beneath the seemingly united feel to the Party as they oppose the Trade Union Bill and tax credit reforms, there are quite clear cracks and immediate challenges to his leadership. His first Shadow Cabinet has raised some serious eyebrows. His Shadow Defence Secretary Maria Eagle is a supporter of Trident, something which Corbyn has opposed for the entirety of his thirty-year Parliamentary career. Shadow Home Secretary and runner-up Andy Burnham fully supports NATO membership- again rejected by the Leader. And finally, someone who makes Corbyn sound like a moderate, the appointment of John McDonnell as Shadow Chancellor has raised numerous eyebrows, a man who has praised IRA terrorists for playing their party in an "armed struggle", comments of which have received condemnation across the political spectrum. Although an understandable appointment given how close he is to the new Labour leader, for a person who wishes to be Prime Minister, it is politically naïve and the national press are undoubtedly in the process of digging further skeletons out of McDonnell's closet. Because of these appointments, Corbyn is already susceptible to compromise, something which will not sit comfortably with the radical Labour Left and will be put under pressure almost immediately.
Meanwhile, the Tories have indicated their campaigning direction in the short-term, running powerful negative campaign ads, attempting not just to merely scrutinise Corbyn and McDonnell, but paint the Labour Party as a whole as Corbyn sympathisers. If this message takes hold, and with most of the media's backing it is likely to do so, then any hopes amongst the Left for a victory in 2020 will be reduced from extremely unlikely to nil.
Corbyn is already susceptible to compromise, something which will not sit comfortably with the radical Labour Left.
Predictions of a Labour split however amongst some commentators are ill thought through. Despite the vast differences in ideology between the socialists and the centrists within the Party, the likes of Tristram Hunt and Chukka Umunna are intelligent enough to know that Corbyn is vulnerable. And as soon as polls start to show a Corbyn victory is virtually impossible, they will try and enact their plot and make his leadership short-lived. Umunna and Hunt still recognise that there are fellow Blairite travellers within the Party and will see Corbyn's reign as an experiment destined for failure and will allow the Blairites in the Party to have a resurgence again. However they will not act irrationally. They will recognise that they will only get one chance to execute their plan. Should it go horribly wrong, it would be the final nail in the Blairite coffin and there would be no return and inevitably a Labour-SDP'sque split would materialise.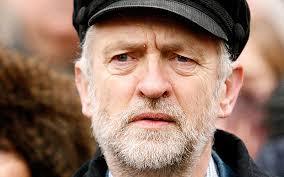 As the Tory narrative takes hold, they will benefit and will likely see a boost in their membership as they occupy the centreground. There will be no need to do anything radically different. The Tories will be seen as the only means of stopping Corbynomics from taking affect. This boost in Tory membership will encourage many of the Labour membership to do a U-turn and Blair, Brown and Mandelson's analysis will be endorsed. Labour members' flirtation with hard-left policy will be quashed, as their disagreement with the Tory record will take hold and will soon return their focus to electability. It is of interest that Corbyn, despite winning convincingly, was seen as the candidate who has the least chance of gaining the keys to 10 Downing Street than the others. It is difficult to understand that Labour, the only viable alternative to Conservative government and which is used to acquiring power, will want to settle for anything less than victory in 2020. When polls will show an increasing gap between the Conservatives and Labour, majority sentiment within the PLP will be supported by its membership.
In the short-term, in England, the Green Party presence will disintegrate, as the Left will seek to unite behind Labour in an attempt to give a kicking to the Tories. Similar tractions could be made in Wales, given much of the Welsh electorate cannot differentiate between Welsh Labour and the British Labour Party, the former's record being woeful in the Welsh Assembly Government. In Scotland, the SNP will remain comfortable, as it attracts a broad base of support and whose membership does differ in terms of its economics. Corbyn's socialism will not defeat Sturgeon's nationalism, the latter that has driven the SNP rise. More optimistic Liberal Democrat activists now believe there is a moment for Lib Dems to climb out the depths of electoral oblivion. Sadly for them, the game is up. Now no longer being the third party or a party of government, their air-time and media coverage has decreased substantially, and it is easy to overlook the impact that the media has on parties' electoral chances.
The Corbynistas who read this will find this disheartening. The Labour Party will continue to fall behind the Conservatives in the polls; their utopic dream will go up in a puff of smoke and Corbyn will go down as the radical who never got his chance. Because he will be ousted before 2020, the Left will not go away. They will blame other circumstances- the media, CCHQ, and everything in between. It could pave the way for someone more radical in 2020 among any left-wing party, and the membership again will be attracted to the emotional pulls toward the anti-establishment narrative.
The Left faces the biggest challenge British politics has seen in recent political history. And this challenge is undoubtedly going to overwhelm them, and the exciting and endearing Jeremy Corbyn will be resigned to the history textbooks.