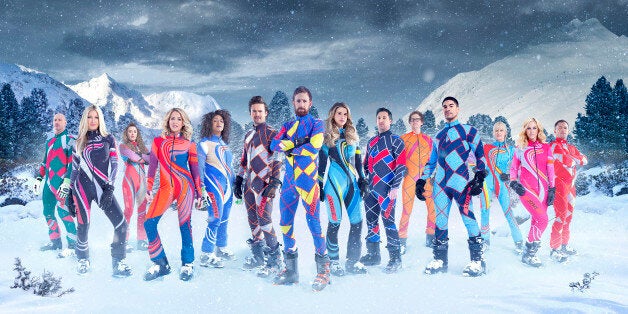 Louis Smith was robbed blind on the pistes of Innsbruck last night.
Despite winning every single event but one throughout the six weeks of the celeb skiing TV show The Jump, in the process outclassing his peers with his talent and ability, the Olympic gymnast had the title swiped from him on the last jump of the series by Made In Chelsea's Spencer Matthews. The Sloaney's superior jump in itself was impressive, but Smith's consistent quality ultimately counted for naught.
No, this blog is about the structure of the competition and how it is stacked against its women participants.
The Jump, if you have for some inexplicable reason not caught it, is formatted as a mixed-sex tournament, with seven men and seven women duking it out in events like the giant slalom, ski cross and skeleton bob. The losers of each event then compete in the eponymous ski jump, with the shortest jumper eliminated each week.
The result is the stronger, faster and more athletic men such as Smith, footballer Robbie Fowler and rugby stars Gareth Thomas and Jason Robinson invariably leaving the women in their wake, winning the plaudits and the adulation of the crowd. Even legitimately excellent skiers like Amy Willerton and Paralympian Kadeena Cox stand little chance of victory.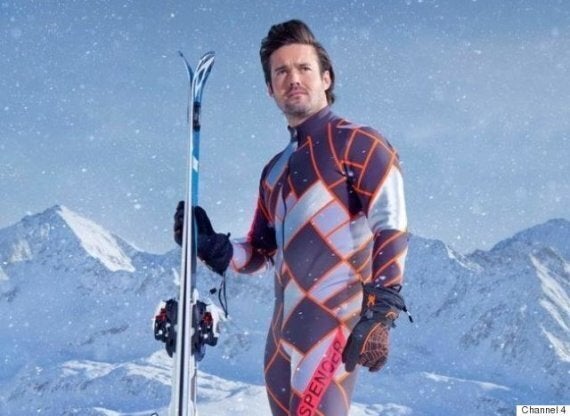 Take the opening race of the seven-person final. As a SHOCK TWIST, the wily show organisers threw a curveball and put all seven finalists in the same ski cross race. The result? Smith, Matthews and Robinson finishing easily ahead of Willerton, Cox, TOWIE's Lydia Bright and Emma Parker-Bowles tens of metres behind. Where's the fun in that?
To take it further, here are the winners of each year's show: Joe McElderry, Joey Essex, Ben Cohen, Spencer Matthews. The runners-up? Donal McIntyre, Mike Tindall, Dean Cain (seriously), and Louis Smith.
In fact, Olympic heptathlete Louise Hazel is the only woman to have ever placed in even the top three in the history of the show. That's a farce.
In lumping every contestant together in the same tournament, The Jump are not bringing equality for their female skiers - they're taking from them of any chance to win anything of value.
So, Channel 4, next year, let's make this show even more exciting. Split the men and women up. Raise the stakes.
Give the girls their own trophy, give them parity, and give them the chance of a meaningful victory and advance equality for the c-list celebs keen for a six week jolly in Austria everywhere.