Just landed back from shooting four issues of autumn winter fashion in Tokyo. When you go all that way, no point just doing one story when there is so much to say - what a world. What an experience. Misty, humid and hot - as a hair stylist, one could worry about the hair but luckily we are all about 90's grunge: neon wigs, plaits and fifties quiffs; damp air couldn't touch us.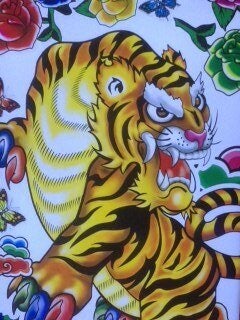 The first impression of Tokyo was 'oh a bit like NYC but not as good.' How wrong I was. No one steals; there's barely any crime, or none that I could see. It feels a bit rude at first, but it's just a different social temperature: over a few days, the serenity and calm seep into you. It is not polite to stare so, despite shooting with six foot super models in Vuitton, it felt like we were invisible - unless, of course, you light a cigarette (yes, still a vice of mine) on the street. Smoking only inside (if you please) or at very least at a smoking station on the street where you are required to have your own ash tray attached to your hip.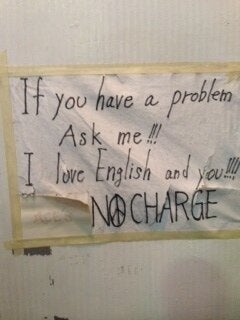 All week everyone dresses very soberly: the white collar worker en masse. It looks like a self imposed uniform, thousands of men dressed as schoolboys, no women anywhere. Where were all the crazy bags and hair dos? I've come all this way! Come Saturday I was not disappointed. These people understand what relaxing means - no, Westfield lady, it does not mean Juicy Couture track suit and Uggs. We're talking sailor outfits (yes, for men and women - but not in pairs, before you get any ideas) teddy bear handbags and high socks. The mores struck me as bizarre - no flesh anywhere, but schoolgirl outfits that we would think amounted to fetish wear. It's all done with utter, unperturbed confidence; not "look at me, aren't you shocked?" just "this is what I am doing, what of it?"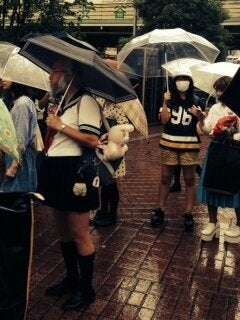 We shot various looks for the autumn/winter issues. Chanel inspired corn rows and androgynous Elvis quiffs were set against ultra luxe make up with a palette of muted browns, reds and copper. I always love a hard/ pretty contrast - my guiding principle is 'gorgeous, not bothered/exquisite by accident'; a tutu paired with Doc Martens. Of course a Tokyo shoot would not be complete without a Lost In Translation style night shoot. We shot the beautiful model in delicate pastels looking stunning with barely-there blushing make-up, super-soft natural hair. No previews of that, I am keeping that one firmly under wraps. For those wondering what products make it all happen, let's just say, without Mac and Orbie hair care, I would have been lost.
All this, of course, was the brain child of my fashion director. These shoots don't just happen! The photographer, my fashion director and I had a Looks Powwow a couple of weeks before, reams of references, from Corinne Day, mainly Nineties with a smidge of late Eighties luxe. Just because it happened on the roof top of Soho House doesn't mean to say it wasn't hard work, right?
Charlotte Cave is a make-up artist and hair stylist. She runs her salon Charlotte Cave in Clapham in South London. www.charlottecave.com
Related