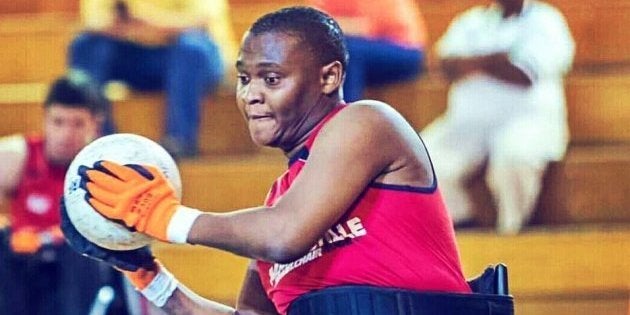 On an auspicious Friday the 13th of June in 2003, coming from a house party with some friends who had had a few drinks, our driver lost control of the car after hitting some bricks in the road. The car hit a tree and I have suffered spinal injury caused by whiplash. I've been wheelchair-bound ever since.
You can hear more about my story here.
Right now, I want to share some of the reasons why, even though my situation can be challenging, I remain one of the most positive and happiest people you will find:
For 5 -6 months that I spent in a hospital after my accident, I was confused and went through the various emotional stages – most of which included me not wanting to talk to anyone. I had just started varsity and getting my independence. This accident forced me to start life all over again. I had to figure out how to get to know how my body works again. And most importantly, I had to figure out how to be positive through my ordeal.
After seeing how much support my family and friends were giving me – praying for me and helping me get myself back spiritually – I made the decision to take my life back.
2. Getting up and not giving up
After staying home for awhile, I was determined to not be a burden to my single mom. I registered to study Accounting part-time through Unisa and I got a job to bring in some money.
Of course, it wasn't easy figuring out how to literally keep moving. But I gathered the courage to speak to other guys in wheelchairs. One day, at a Cassper Nyovest concert at The Dome, I decided to leave early – I wasn't feeling the vibe. On my way out I saw another wheelchair-bound guy waiting outside. I gave him my tickets and he was extremely grateful. He and I are still in touch and we're now friends who go out for drinks now and then.
I've since got my driver's license and started driving. I have also started playing wheelchair rugby at Mandeville...we came 3rd in the Nationals Finals the last year. This year we are pushing (LITERALLY) for the number 1 spot. Life is absolutely stunning. All I am is a 32-year old guy who is trying to make the best of this life despite my disability and actually excel at the things I do.
4. Life is a challenge for everyone, get over it
The other day, my CEO (I work in the finance department at a medical aid company now) spent the day in a wheelchair. He mentioned how hard and how much wheelchair-bound people go through. The thing though is, we don't need special treatment.
5. I laugh at myself when I fall, so should you
I read a lot. One of the books I love is by Paulo Coelho called The Alchemist. He says: "The secret of life, though, is to fall seven times and to get up eight times." There are a couple of occasions where I fall off the wheelchair. Sometimes I fall out of bed, and other times I fall in public. It's natural for people to stop and stare, not knowing what to do. But they often find that I'm the first to laugh at myself and to laugh it off - it's not like I can feel the pain! Hey, I also laugh at people when they fall off. It's not that serious.
Diageo, a global leader in beverage alcohol, urges you to take the pledge to #DriveDry and lead by example. You can visit @DriveDry on Facebook, Twitter or Instagram and click to share your pledge.