It's always disappointing when I remember I'm an adult. It's rare I feel entirely carefree. At the back of my mind are boring matters of tax returns and dentist appointments. During my three days at Europa Park in Germany I had the opportunity to regress... totally away from the daily grind! Not only that, but they let me loose on some brand new virtual reality technology.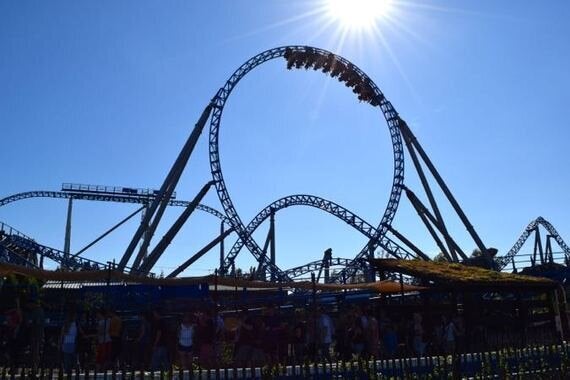 Europa Park is officially Europe's second most popular theme park resort (after Disneyland Paris) and has a variety of massive adrenaline-fuelled roller coasters, entertaining kids rides, and beautiful landscaped gardens.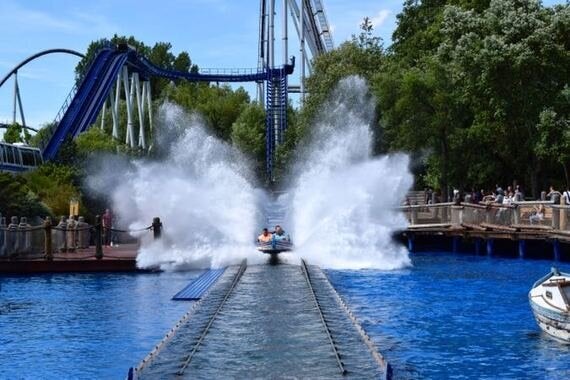 It's a family business. The Mack family have worked in production since 1780 - when Paul Mack started building carriages and mobile stages for circuses. In 1975, the family opened the park, and while 40 years on there is a new generation running it, you can see they are proud of the heritage. The next step in their plans? To evolve the theme park experience, and right now that means virtual reality technology.
I was asked to meet the team early in the morning at the entrance to Enzian - one of the small alpine mine trains in the Austrian-themed area of the park. It's the Mack family's oldest coaster and reaches top speeds of 45 km/h. Normally you'd race through the mountains, then into the "Magic World of Diamonds", before shooting out into daylight again. But while wearing a VR headset it was a whole different experience.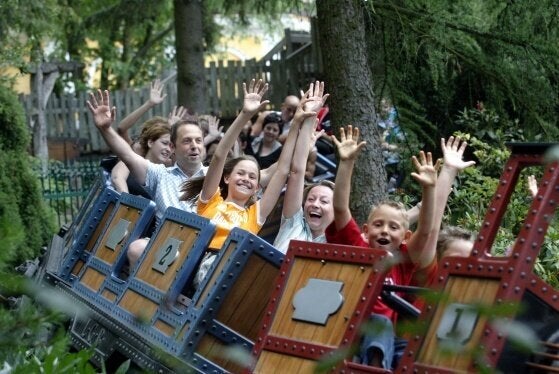 Photo courtesy of Europa Park
Before taking my seat I was assigned a headset - a large padded plastic contraption that sits over the eyes. It wasn't dissimilar to gaming headsets such as Oculus Rift or Google's budget tech headgear, Google Cardboard.
Once on I was looking at an incredible virtual landscape. As I looked down I saw my body had transformed into that of one of the park's mascots. As I moved, so did the landscape - all down to some careful calibration.
I took my seat on Enzion, got strapped in, and off I went. As the ride notched up some speed, my view was not of the theme park, but of dramatic rocks crashing down as EuroMaus (the park's mascot) and his elephant friend escaped on a runaway train. Parts of the track were missing, so as the roller coaster took a huge dip, so did I in my virtual landscape.
I managed to stop myself from lifting up the headset during the ride, although I was extremely curious to see what standard riders were seeing at each moment.
My verdict - it really works! While the roller coaster still delivers a standard buzz of adrenaline, the headset immerses you in a totally new fantasy world. Being unable to see where the coaster is going also heightens the ride experience. It provides something brand new for an adrenaline veteran like me, and for anyone familiar with the original ride, it takes it to a new level.
With the world's first virtual reality theme park, The Void, in development in Utah, it's only a matter of time before we see similar VR technology rolled out to more theme parks.
The virtual reality technology I trialled is not yet available to the public, but watch this space. Europa Park is located close to Baden-Baden Airport. Direct flights run daily from London with Ryanair.