Days don't come more grey than this particular Monday. Torrential rain. Chilly breeze. Chaos on the roads. Abandoned umbrellas strewn along the pavements. My heart was racing as I ran from Pimlico tube.
So it seemed fitting that moments later I was tucked away inside one of London's most serene places: The Spa at Dolphin Square.
Dolphin Square is a Pimlico institution. Completed in the 1930s it's been home to a number of famous residents, including lots of politicians (due to its proximity to Westminster). During WW2 it was General de Gaulle's HQ, and a hospital. These days though, it's mostly residential - almost like university halls for grown ups. On site: a bar and restaurant, café, shop, leisure centre with pool, and The Spa.
On arrival, I was impressed with the air of calm, and the beautiful waiting area. Small Moroccan tables, pretty lanterns, a terracotta, brown and red colour scheme and ornate mahogany doors transported me to somewhere deep in the Atlas Mountains.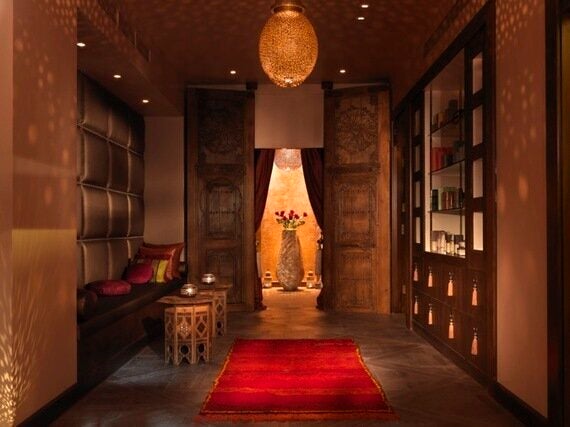 Once I'd filled in the medical questionnaire I was given a tour of the facilities, and provided with a locker, robe and flip flops.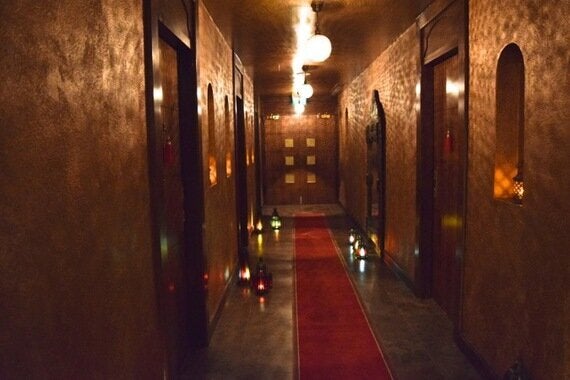 Sometimes I find spas a little bit intimidating. I'm not a regular spa-goer, and am never sure of protocol. Knickers on or off? Bare foot or not? Thankfully, I was instructed to wear my swimwear and a robe and head to a small room looking onto a courtyard.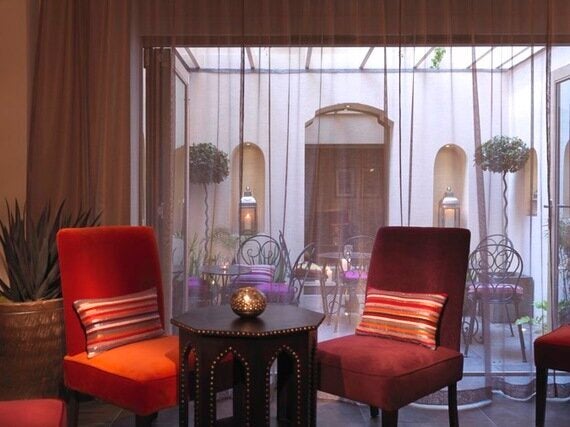 As I had arrived early, I spent half an hour relaxing in a tranquil lounge fitted with heated stone beds. What a feeling! As I lay there, I was warmed right through to my core. It felt like the stresses of the journey were absorbed into the stone beneath me.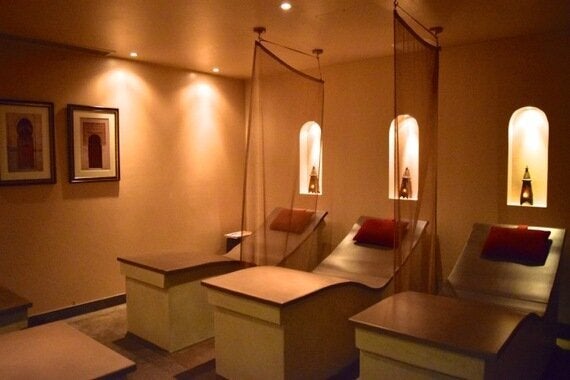 My therapist Grace invited me to the dimly-lit, warm hammam chamber to start my luxury hammam treatment. She was full of information about every stage of the process.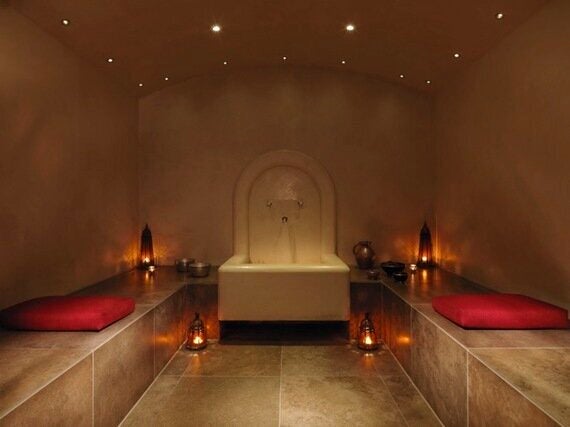 In Morocco, the hammam is a cleansing ritual - most families visit once a week for a deep clean (and a good old gossip with friends!) I knew that this wasn't going to be a relaxing treatment like a massage, but there were plenty of benefits that would be felt inside and out.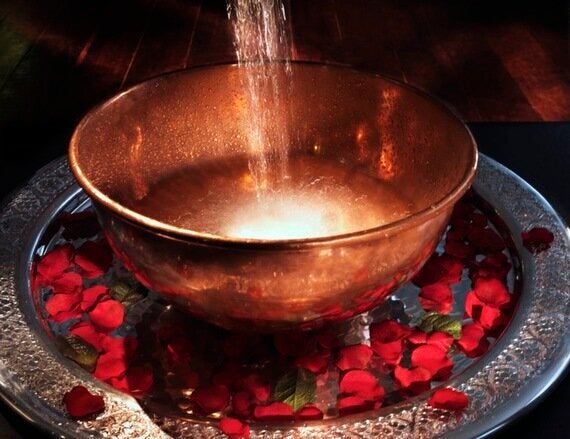 The treatment started with a mint leaf foot soak. Then a few bowls of warm water were poured over my body. Next, a black soap made from crushed olives, olive oil and eucalyptus was massaged into my skin. It smelt incredible, and certainly had impressive decongestant properties, as well as nourishing my skin. Grace left the chamber while the soap worked its magic. She returned a little while later to rinse it off with more bowls of water.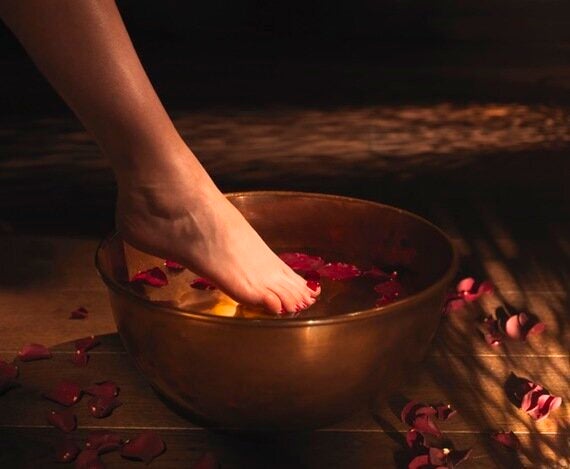 Next up - the exfoliation. Grace worked vigorously with a special abrasive glove called a kessa mitt. It was quite rough at times, but the few seconds of discomfort would result in smooth, glowing skin.
Next, a delightful rose-scented shea butter clay was applied. It smelled delicious! This was also applied to the hair to strengthen the follicles and leave it glossy.
Once rinsed off, I got cosy in a big fluffy towel before the final stage. This time a floral bouquet hit my senses - an orange blossom, rose and geranium oil was massaged into the skin. This would moisturise and leave skin rejuvenated and glowing. Grace also applied some carob oil to my face to improve complexion and soothe problem skin.
After the treatment I was invited to relax again on a hot stone bed. Grace came back with a tray of fresh mint tea and nuts, and I lay reading travel articles in Harpers Bazaar - fuelling my wanderlust once again. Perhaps a trip to Morocco is on the cards...
After a few hours inside The Spa at Dolphin Square, it was time to leave the safety of the zen Moroccan hideaway and confront autumn face on. But with an incredible feeling of calm inside, and a beautiful glow on my face, I knew I would survive...
Days later, I was really impressed with the results. I felt more energetic, my skin was silky smooth, my hair felt thicker, and my complexion was noticeably clearer.
The Luxury Hammam treatment starts at £88 and lasts 55 minutes. Find out more about The Spa at Dolphin Square here, and follow Chloe's travels and adventures at wanderlustchloe.com
Related